3 takeaways from today's Spicer gaggle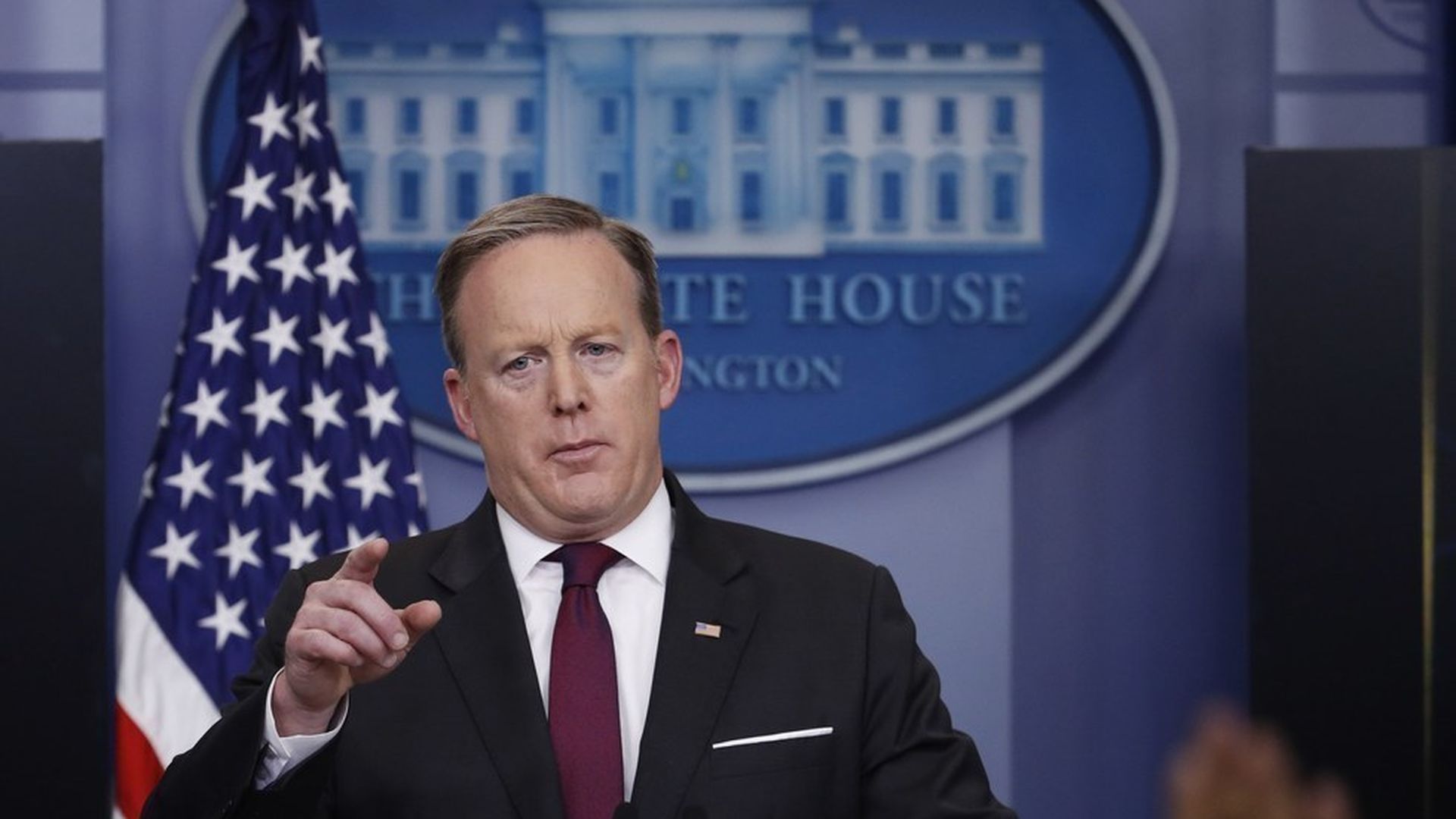 Sean Spicer held an off-camera gaggle with reporters (so that picture is clearly not from today), continuing a streak of off-camera press briefings. When asked why no cameras: "I said I might hold fewer on-camera briefings and more off-camera briefings, and I'm following through." Highlights of what we heard:
Wiretapping: Spicer refused to name Trump's source on the wiretapping allegations, but acknowledged that Trump is accusing Obama of committing a crime. He said it's appropriate for Congress to investigate the matter, but the White House won't necessarily believe Congress if their investigation finds otherwise; "on a lot of things we don't want to say we're going to accept every single thing they do."
Comey: Trump has total confidence in his FBI director even following reports that Comey wanted DOJ to say there was no evidence to back up Trump's wire-tapping claims.
Travel ban: "I think we kind of lost the element of surprise back when the court stopped [the ban]" said Spicer, explaining the now 10-day implementation period. He reiterated that the principles of the new order are the same as the initial one, emphasizing that the first order was constitutional. He also noted that the administration can add countries to the list as well as take any off.
Go deeper