3 Republican senators targeted in Graham-Cassidy ad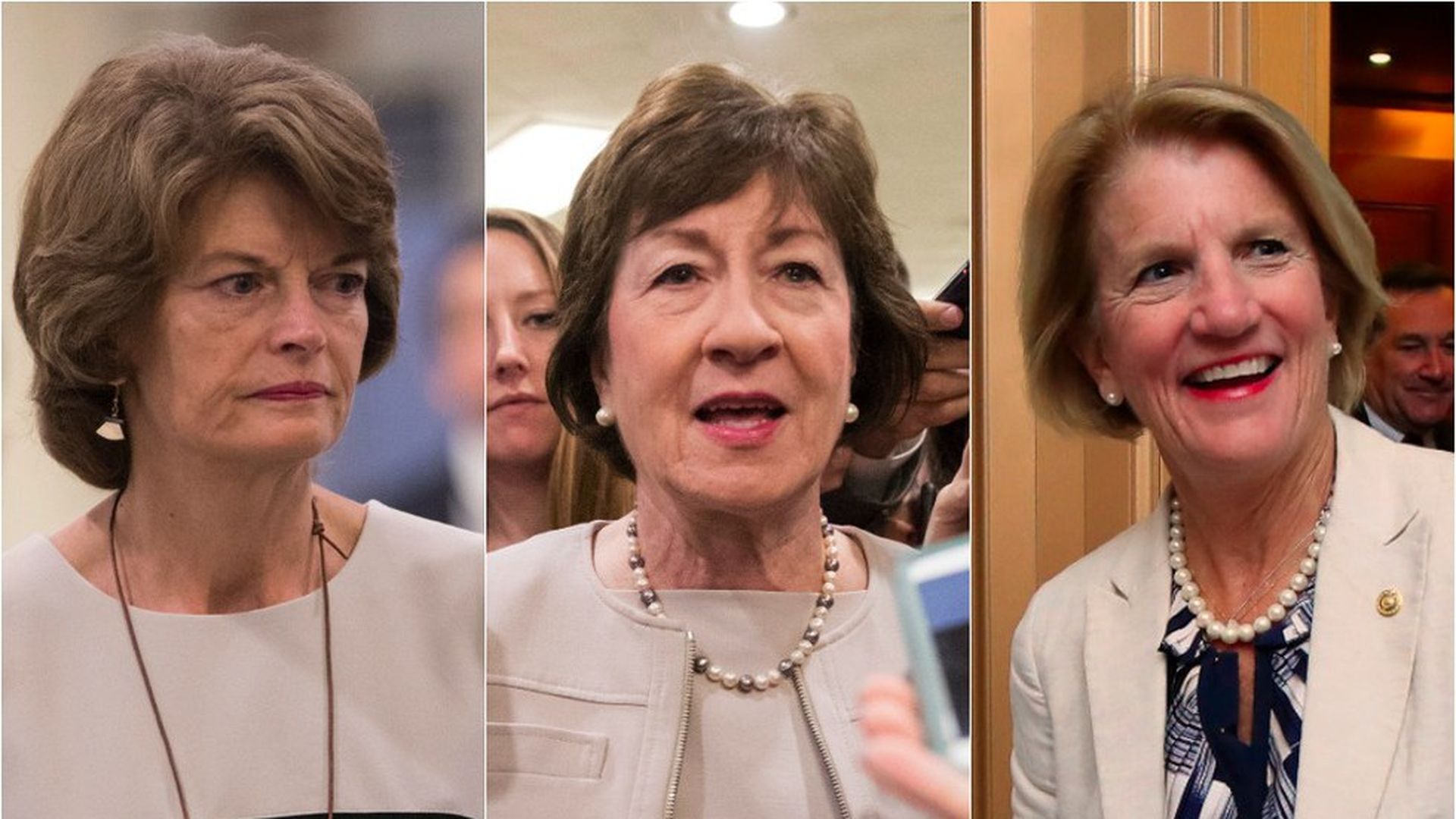 A six-figure TV ad campaign launches today against Sens. Murkowski, Collins and Capito, Axios has learned, as Republicans are moving quickly on yet another health care repeal and replace plan.
Why it matters: No health care bill is likely to pass the Senate without the help of these 3 senators who have either voted against previous GOP repeal plans and whose states would lose a lot of Medicaid money.
The ad urges the senators to vote against the Graham-Cassidy health care repeal plan. Save My Care, a left-leaning grassroots organization, is behind the ad.
Why these 3 senators: All three are from states that would face "potentially disastrous consequences for health care," the group argues.
By the numbers: Alaska (Murkowski's state) would lose $844 million in federal funding, Maine (Collins' state) over $1 billion, and West Virginia (Capito's state) over $2 billion by 2027 if the bill passes.
Go deeper: How the Graham-Cassidy plan redistributes federal money.
Murkowski ad
Collins ad
Capito ad
Go deeper