3 days, 3 Don Jr. shocks to West Wing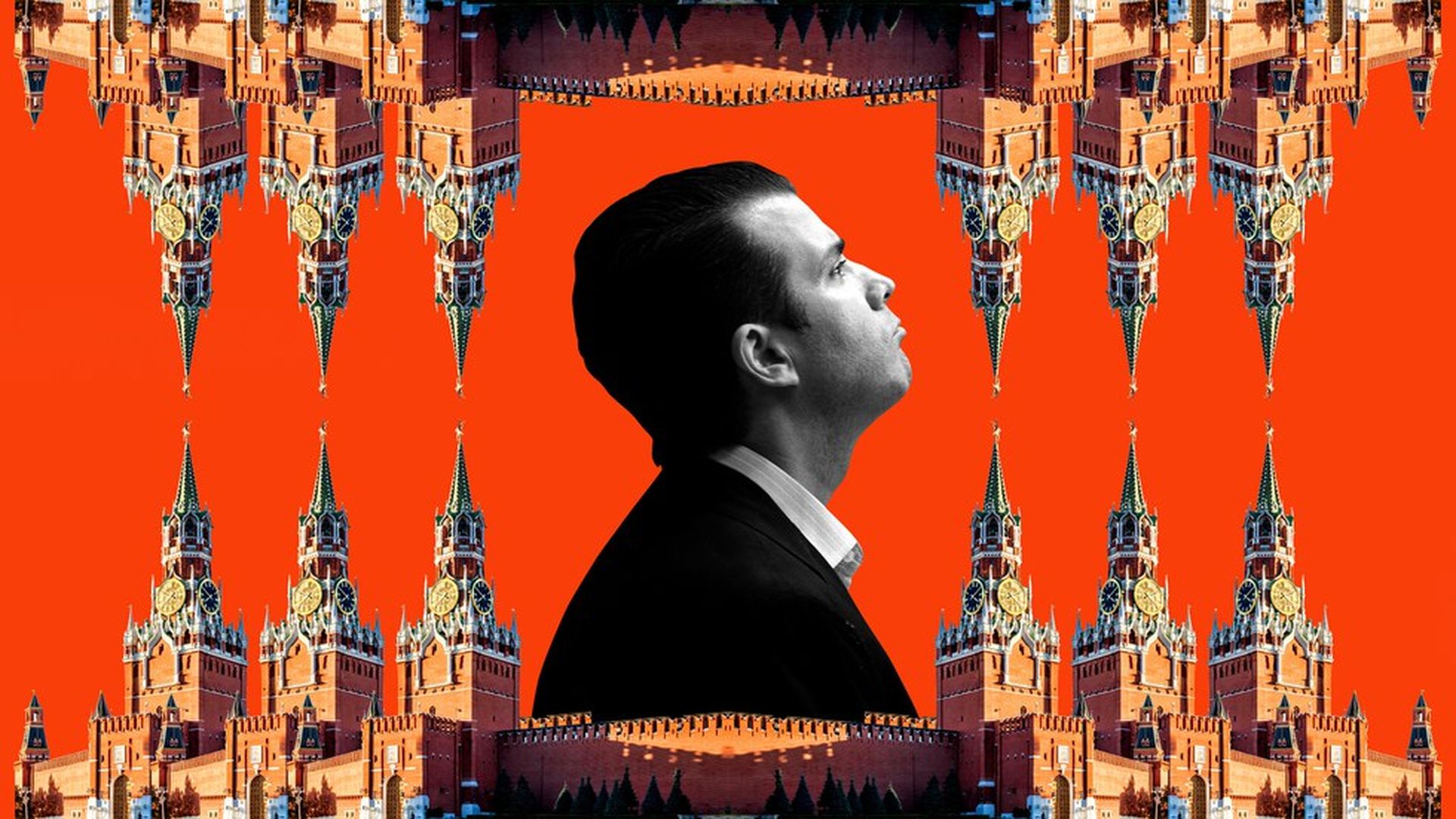 Top West Wing aides acknowledge that the three consecutive days of baffling, brutal disclosures about Donald Trump Jr.'s Russia meeting during the campaign is a story that will stick, with potentially momentous political and legal consequences.
Thought for the day: If The New York Times knows all this, imagine what Bob Mueller knows.
The dang emails: Last night's detonation, leading the paper with a 2-column headline, "Trump's Son Heard of Link To Moscow Before Meeting":
"Before arranging a meeting with a Kremlin-connected Russian lawyer he believed would offer him compromising information about Hillary Clinton, Donald Trump Jr. was informed in an email that the material was part of a Russian government effort to aid his father's candidacy."
"The email to the younger Mr. Trump was sent by Rob Goldstone, a publicist and former British tabloid reporter who helped broker the June 2016 meeting."
"Goldstone's message ... indicates that the Russian government was the source of the potentially damaging information."
The internal mood, per The Times: "News of the meeting involving the younger Mr. Trump, Mr. Kushner and Mr. Manafort blunted whatever good feeling the president's team had after his trip to Europe for the Group of 20 economic summit meeting."
"The president was frustrated by the news of the meeting ... — less over the fact that it had happened, and more because it was yet another story about Russia that had swamped the news cycle."
Be smart: A consequence of these stories is that no blanket denial of anything by this White House will be believable. So the President and his team can expect to be nibbled by ducks as long as they're in office.
P.S.
"
Kushner Cos. Sought Qatar Funds
as Jared Advised Trump," by Bloomberg's David Kocieniewski: "A few months before President Donald Trump encouraged Saudi Arabia and others to blockade Qatar, the real estate business owned by the family of his son-in-law, Jared Kushner, sought a substantial investment from one of the Gulf State country's wealthiest and most politically influential figures."
Go deeper