100-day report card: Trump's hits, misses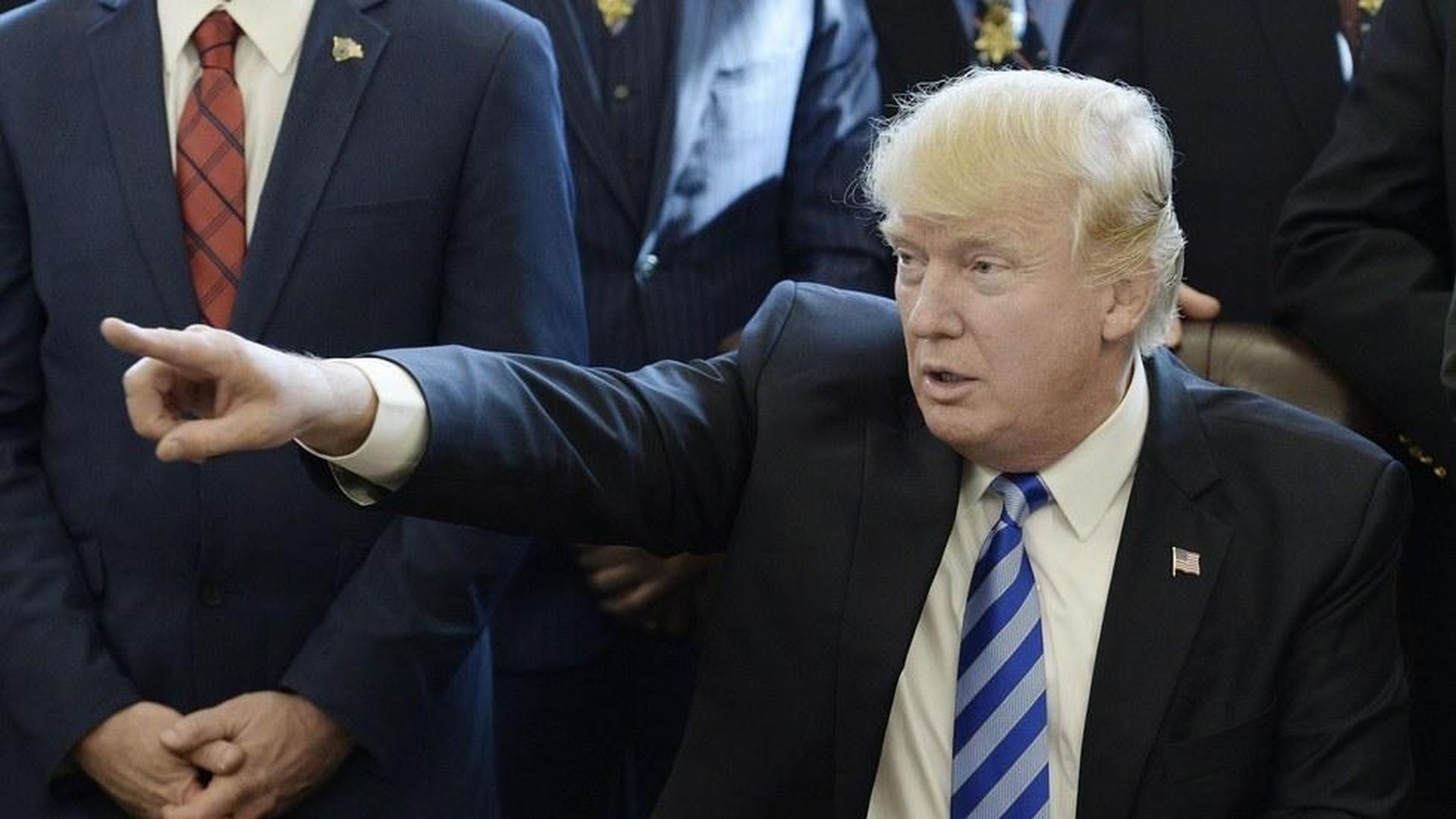 A quick rundown of President Trump's first three months in office. Day 100 is on Saturday, April 29.
Hits:
Winning confirmation of Justice Gorsuch: Trump did it fast, with little drama and huge consequence. The win tipped the Court, invigorated conservatives, and bought him credibility with the establishment. It's the president's one achievement so far that will outlast him, regardless of what else unfolds.
Pro-business executive orders and regulatory changes: Nothing lifts a presidency (or increases the chance of reelection) more than a rising economy. Trump's early pro-business rhetoric and assault on regulations has boosted many industries. And the market "Trump bump" has given business a new spring in its step.
Encouraging CEOs to think more systematically about American jobs: Businesses talk openly about trying to "bait" a positive tweet from Trump (or insulate themselves from assault) by announcing factory openings or job expansions. These overtures aren't always all that they seem: Some were already in the pipeline, or may never come to fruition. But he has forced huge companies to reckon with the issue.
Operation Normal I: Installing experienced national-security and economic teams, obviating the fears of some Republicans that a Trump Cabinet would have a bit of a clown-car aura.
Operation Normal II: Post-Flynn, establishing a national-security decision-making process that has produced well-executed policies that have been regarded as sensible by mainstream Republicans. This includes the Syria strike, the embrace of NATO and the China state visit.
Misses:
No significant new laws: He has full Republican control of Washington — and little to show for it. In retrospect, some White House aides think they screwed up by rushing into health care, and wish they had plunged into tax reform or an infrastructure package.
Little personal growth in office: His loose style, resistance to structure and amorphous views (and loyalties) leave White House aides insecure, and create internal inefficiencies and blind spots. This chaos contributed to the health-care debacle, provoking weeks of public butt-covering and finger-pointing. To this day, many aides tell us the West Wing reality is even worse than is publicly portrayed.
Failure to articulate a theory of the case, foreign or domestic: International allies and Congressional Republicans are left uncertain of what he believes, and opponents have an opening to define the vacuum on their terms.
Inability to get over it: The president hasn't kicked any of his bad campaign habits, all of which complicate governance — score-settling, name-calling, reckless tweeting, petty grievances, and unnecessary shots at allies and others he will one day need to succeed.
Resistance to reaching out to the 54% of 2016 voters who voted for someone else: Trump's low approval ratings make it harder for Democratic leaders on the Hill to make deals with him. Ditto his continued incitement of the Democratic base.
Go deeper