Trump still refuses to believe Russia interfered in the election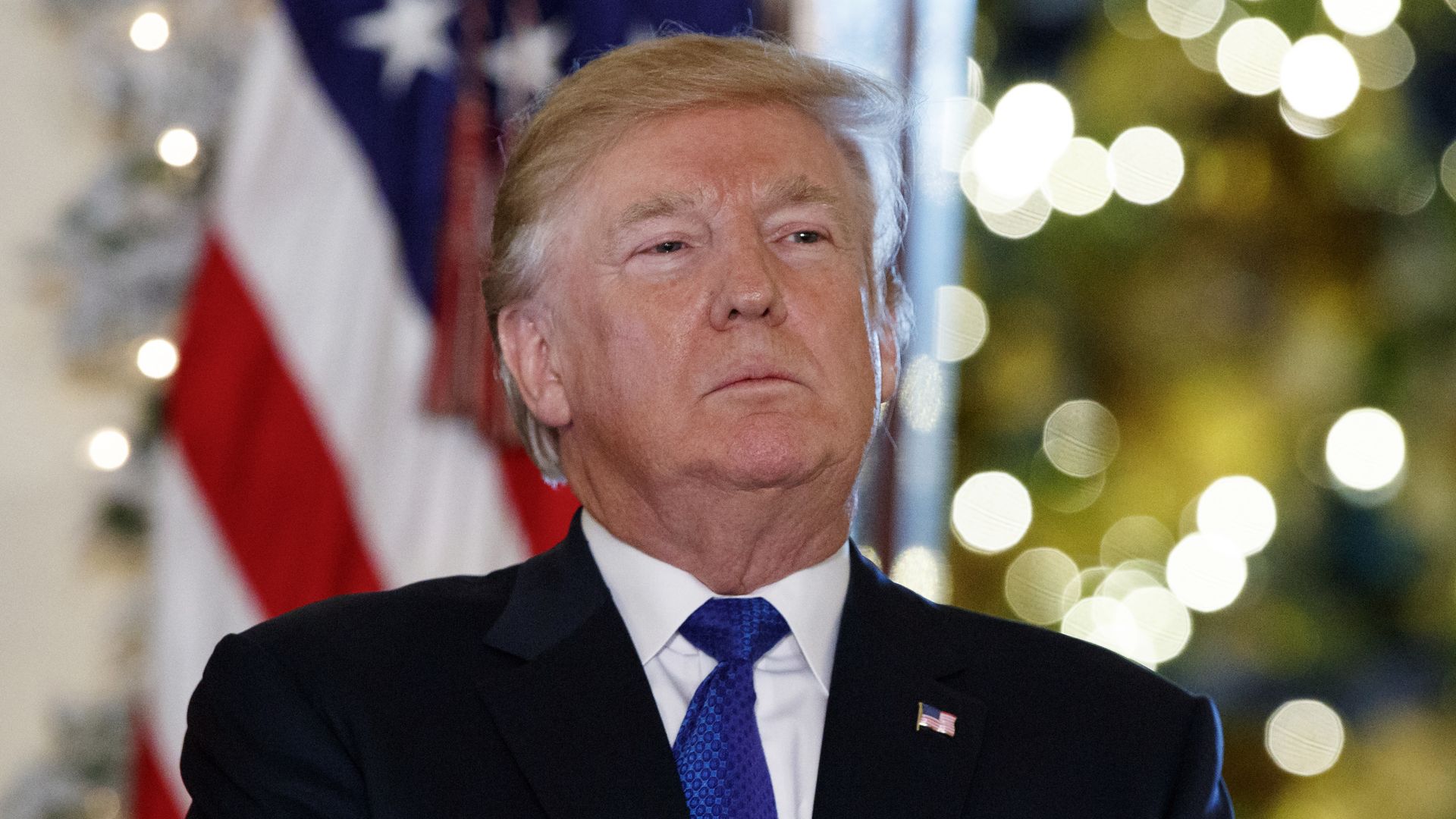 Before he took office, President Trump was urged by his closest circle of advisors, including Jared Kushner and Reince Priebus, to publicly admit that U.S. intelligence agencies were right about Russia's attempts to influence the 2016 election, the Washington Post reported. Trump refused and still refuses, denying that anything other than his own campaigning tactics won him the presidency.
Why it matters: Trump's distrust of U.S. intel has led to zero White House initiatives in looking at how to prevent future cyberattacks. Sources told the Post that there has not been a single Cabinet-level meeting about Russia's election interference. There's been more effort into finding ways to roll back some of Obama's sanctions on Russia.
Key quote from the Post: "The result is without obvious parallel in U.S. history, a situation in which the personal insecurities of the president — and his refusal to accept what even many in his administration regard as objective reality — have impaired the government's response to a national security threat. The repercussions radiate across the government."
Go deeper