Trump spoke with Putin today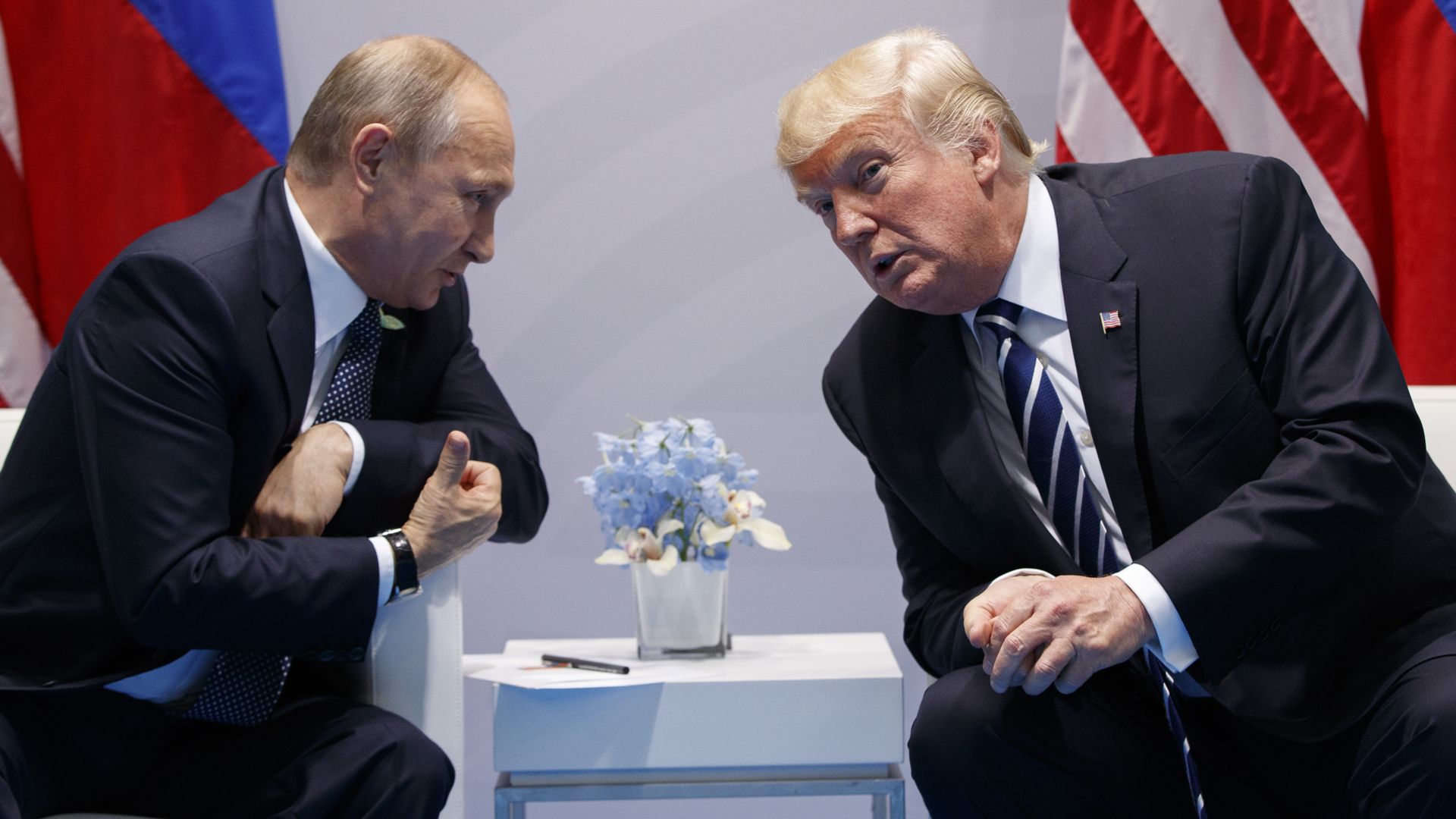 President Trump and Russian President Vladimir Putin spoke over the phone Thursday. Trump thanked Putin for praising the U.S. economy and the two of them discussed the North Korean nuclear threat, per the White House.
The backdrop: The call came hours after Putin said allegations of collusion between the Trump campaign and the Kremlin were "invented" by Trump's enemies at an annual press conference, AP reports. Putin said, "This is all made up by people who oppose Trump to make his work look illegitimate ... Look at the markets, how they went up; that speaks about investors' trust in what he does," echoing Trump.
Go deeper