The 'Paul Ryan considers retirement' stories have started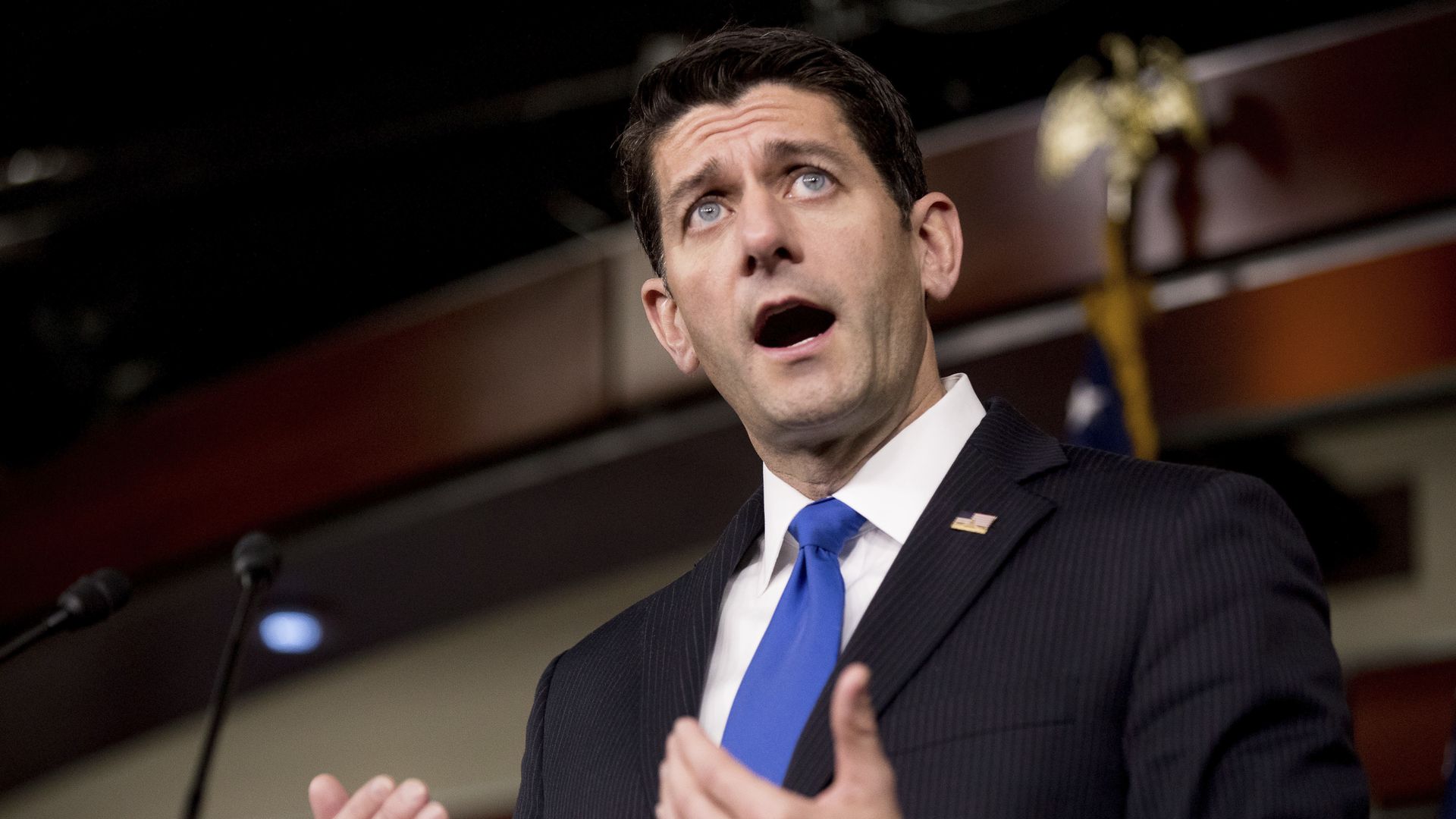 News outlets are starting to share rumors that Paul Ryan's seriously considering retirement from his House Speaker role after the 2018 midterms.
Mark Fuller of the Huffington Post reports that the buzz has reached members of the conservative Freedom Caucus, who believe Ryan'll be out after he gets tax reform done. And Politico's Tim Alberta and Rachael Bade say Ryan's talked with close aides about leaving after the 2018 midterms.
"[I]t's not a job I ever wanted in the first place,' Ryan told Politico. "If I was dying to be speaker, I guess it probably would be a dagger over my head. But I don't think like that." But Ryan's press secretary, AshLee Strong, tells Axios, "This is pure speculation. As the speaker himself said today, he's not going anywhere any time soon."
Between the lines: Ryan's exit will likely remain speculation until he gets the tax bill [his "personal white whale," per Fuller] passed. If Ryan publicly lets on that he's a lame duck, "his fundraising capacity and dealmaking leverage would be vastly diminished, making the House all the more difficult to govern," Politco reports.
Trump called Paul Ryan after Politico story broke and asked him if he was leaving. Ryan told Trump he wasn't "going anywhere," per aide.— Josh Dawsey (@jdawsey1) December 14, 2017
Go deeper