The Trump political slump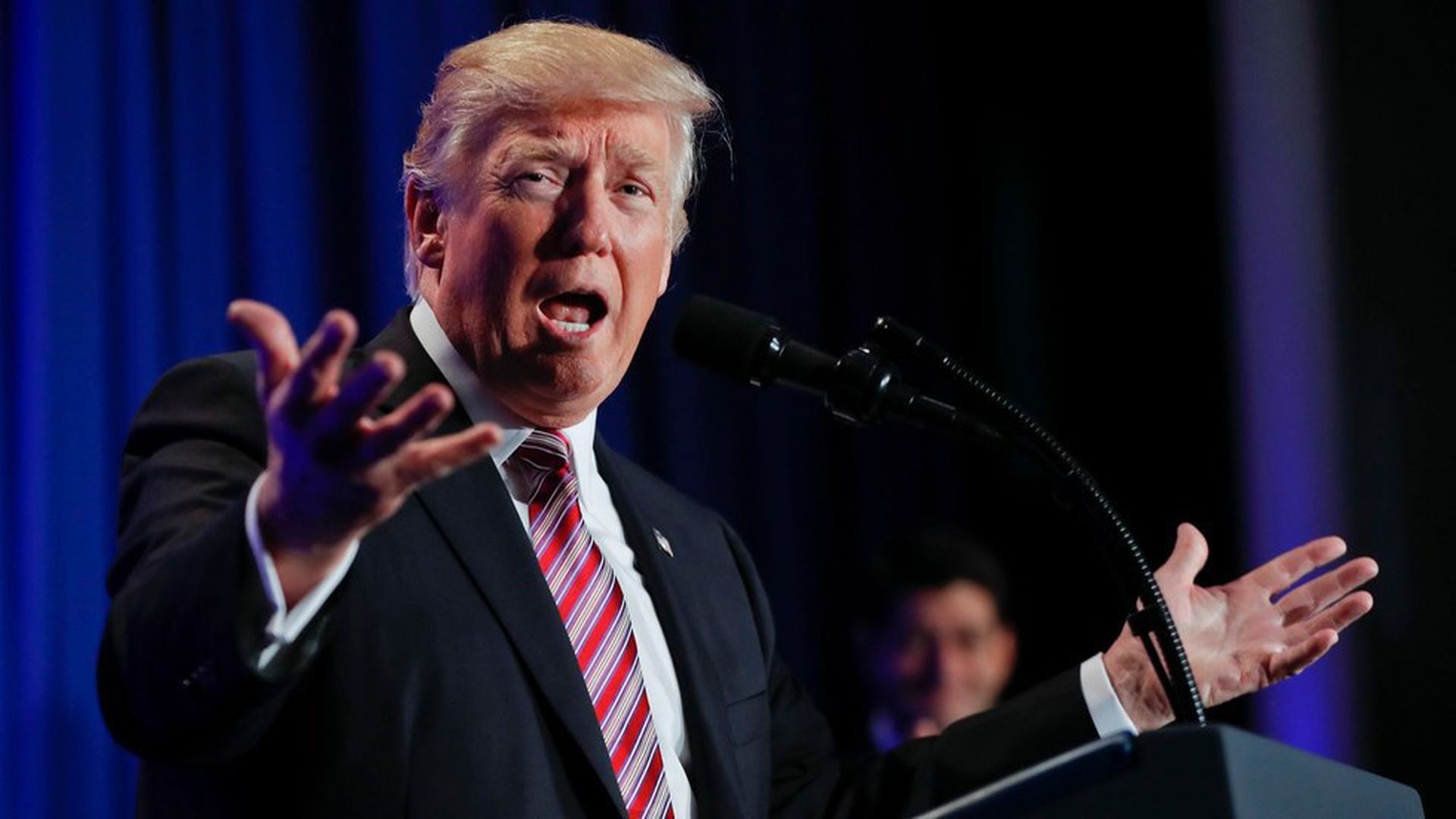 President Trump is in a political slump after last night's shock victory by Democrat Doug Jones over Republican Roy Moore in the special U.S. Senate race in Alabama, a state Trump won by 28 points.
Trump: "I was right!" ... The president tweets at 6:20 a.m.: "The reason I originally endorsed Luther Strange (and his numbers went up mightily), is that I said Roy Moore will not be able to win the General Election. I was right! Roy worked hard but the deck was stacked against him!"
Be smart: The Trump Republican Party, which includes virtually all elected GOP officials and all party leaders, is stuck in an old, white, Christian, male box.
If that box can't hold Alabama, it can't be expected to hold anything.
Bucking his party's own Senate leadership, Trump went all-in with Moore, despite a string of revelations that put Republicans in the position of backing an accused pedophile.
Last night's Dixie embarrassment follows landslide GOP losses last month in governor's races in Virginia and New Jersey.
The GOP got crushed by women in these elections, and a record number of women are considering runs in 2018.
The establishment now has even more reason resist Steve Bannon's effort to intervene in primaries nationwide. Tensions within the party are guaranteed to rise.
Josh Holmes, former chief of staff to Senate Majority Leader Mitch McConnell, texts me the leadership/establishment read on the GOP loss:
"It is a short-term pain to save the future of the party."
"A complete break from Bannonism in GOP primaries can reunite the party behind the Trump agenda and salvage the midterms."
The result gives Dems adrenalin heading into the midterms. The N.Y. Times' Jonathan Martin and Alex Burns, pointing to suburbanites and African Americans driving Jones' victory, write in their "Takeaways":
"[I]f Republicans continue to nominate candidates who are too controversial to win general elections, the party's internal divisions may cost them control of Congress."
Go deeper: Moore refuses to concede ... Stef Kight's Winners/Losers ... See the tweets: Trump, Biden, Clinton react ... Graphic: How Alabama elected Jones.
Get more stories like this by signing up for our daily morning newsletter, Axios AM.
Go deeper