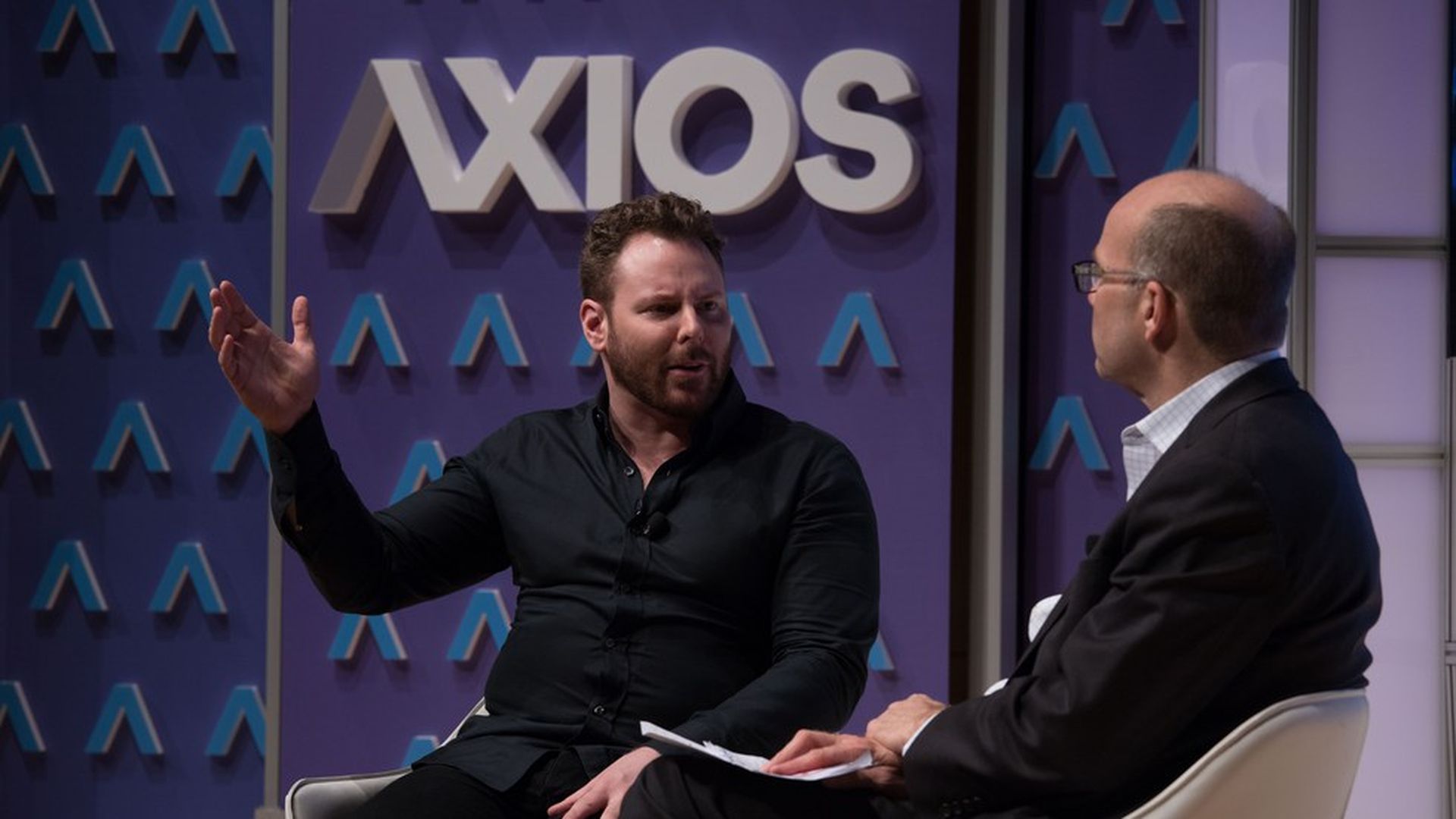 Some of Facebook's early champions are now its sharpest critics, says AP Tech Writer Barbara Ortutay.
Why it matters: This rough year for the tech industry opened with concerns about fake news and "filter bubbles," segued into pressure on Facebook and Twitter to clamp down on trolling and online harassment, and ended with congressional hearings into Russian use of the platforms to meddle in the election.
Some of those speaking out:
Chamath Palihapitiya, a former Facebook vice president who joined the company in 2007, said at a Stanford Graduate School of Business talk last month that the company is "ripping apart the social fabric of how society works."
Sean Parker, the company's first president, told me at an Axios event in Philly last month that Facebook exploits a "vulnerability in human psychology" to addict users.
Roger McNamee, an early investor in Facebook and Google, wrote in The Guardian that the platforms use "persuasive techniques developed by propagandists and the gambling industry."
Facebook said in a statement: "We've done a lot of work and research with outside experts and academics to understand the effects of our service on well-being, and we're using it to inform our product development. ... We are willing to reduce our profitability to make sure the right investments are made."
Not all early investors are critical. LinkedIn co-founder Reid Hoffman acknowledged in an interview concerns around how social media systems are causing what he called "lightly addictive behavior." But, he added, "that's also been true of television, that's also been true of sugar."
Go deeper