Dem congresswoman says revealing clothing invites sexual harassment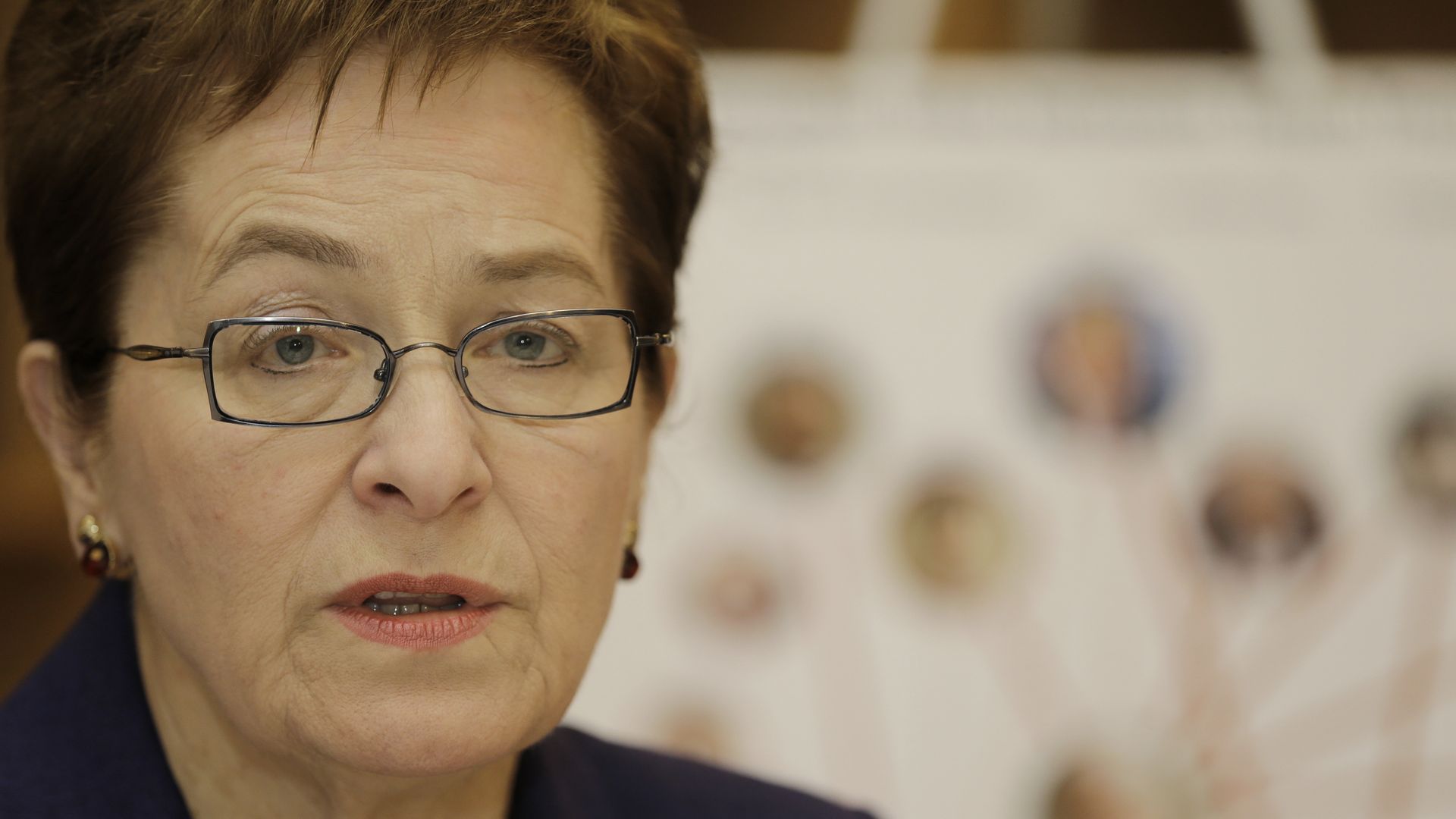 Rep. Marcy Kaptur (D-Ohio), the longest-serving woman in the House, said Wednesday that some congresswomen and staffers dress so inappropriately that their clothing is "an invitation" to sexual harassment, sources told Politico:
"I saw a member yesterday with her cleavage so deep it was down to the floor," Kaptur said during a private Democratic Caucus meeting on sexual harassment in Congress. "And what I've seen … it's really an invitation."
Kaptur also said she thinks the Hill should have a stricter dress code for females: "Maybe I'll get booed for saying this, but many companies and the military [have] a dress code. I have been appalled at some of the dress of ... members and staff. Men have to wear ties and suits."
Reaction: Democratic sources told Politico that no one in the room knew how to respond. "Nearly everyone in the room's mouths were wide open aghast," one said.
Katpur later said she didn't mean to suggest that women are to blame for the harassment they receive: "When I was first elected to Congress my office and I became a refuge for female staffers who had been mistreated by their bosses. Some of them in tears many days," she said in a statement to Politico. "Under no circumstances is it the victim's fault if they are harassed in any way. I shared the stories from my time here [to] elevate the decorum and the dress code to protect women from what is a pervasive problem here and in society at large."
Timing: Kaptur's remarks comes after House Speaker Paul Ryan moved in July to relax the female dress code on Capitol Hill, which bars women from wearing sleeveless dresses and open-toes shoes. They also follow several allegations of sexual misconduct within Congress.
Go deeper