Apple signs $390 million deal to lock down key component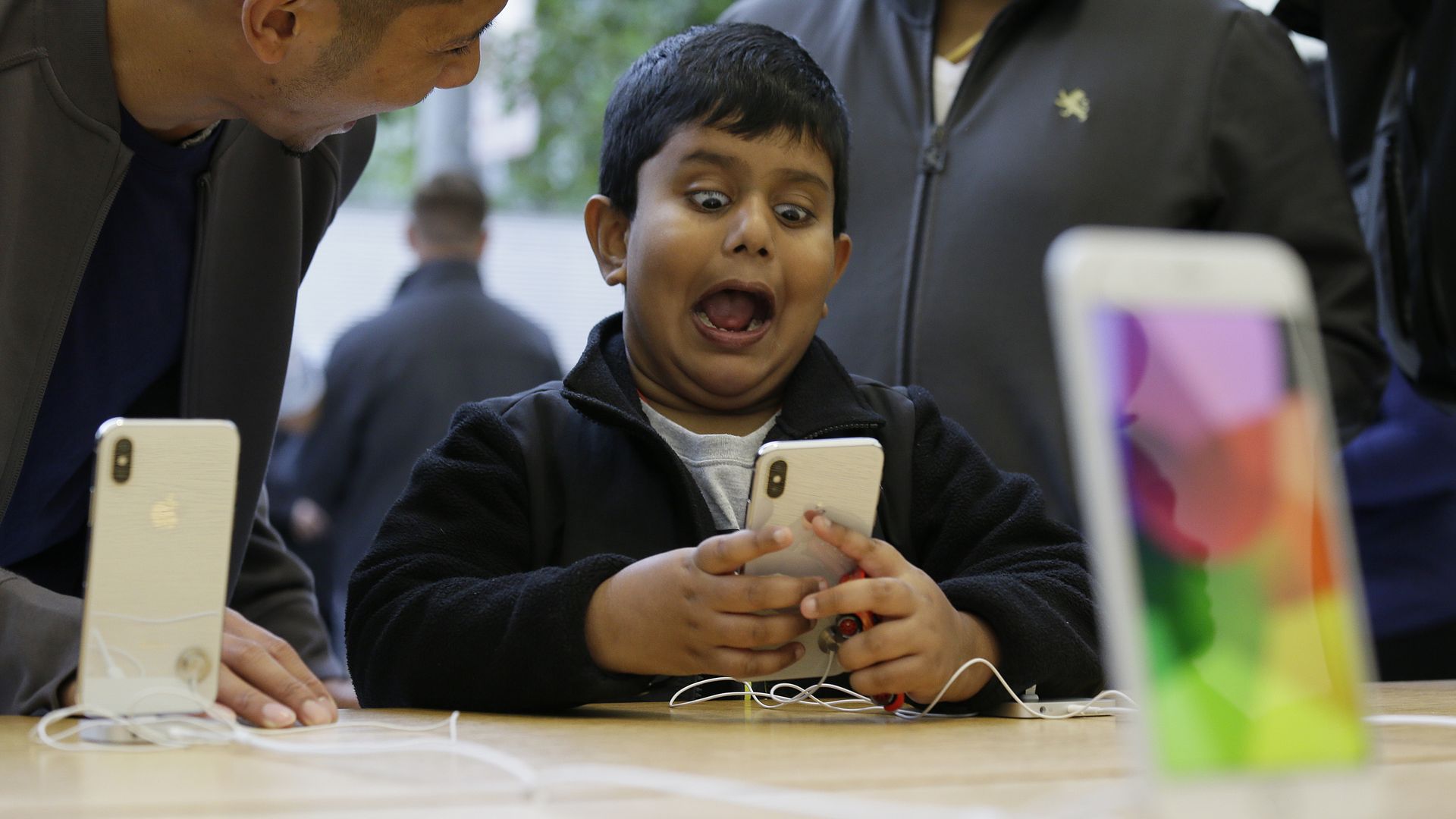 By putting nearly $400 million into Finisar, Apple is returning to a familiar and highly successful page in its playbook.
Why it matters: Finisar makes a key depth sensor for augmented reality, known as a VCSEL, used on the iPhone X. The move could help Apple expand use of the technology while limiting competitors' options.
The big picture: Though Apple has shied away from big acquisitions, the company has long been willing to spend significant money to lock down supply of a key component. Back in the iPod days, Apple managed to essentially freeze out rivals, first by controlling supply of the core tiny hard drive, and later by assuring favorable pricing and supply of flash memory.
For context, Apple expects to buy 10 times more VCSELs in Q4 2017 than were made globally in Q4 2016, so it needs to boost supply.
Loup Ventures' Gene Munster noted that history seems to be repeating itself.:
"Apple now has close relationships with the two leading VCSEL suppliers, Lumentum and Finisar," Munster said in a research note. "Given how capacity constrained both these companies are, Apple's investment shows the company is yet again doubling down on augmented reality. But more importantly, it locks down VCSEL supply, which will make it tough for other smartphone players to compete longer-term in AR."— Gene Munster
A source tells Axios that this is not an equity investment. That's why Apple's press release refers to it as an "award," and reflects how its $1 billion Advanced Manufacturing Fund is much more of a strategic platform than a financial one.
Go deeper