Trump lawyers want second special counsel appointed now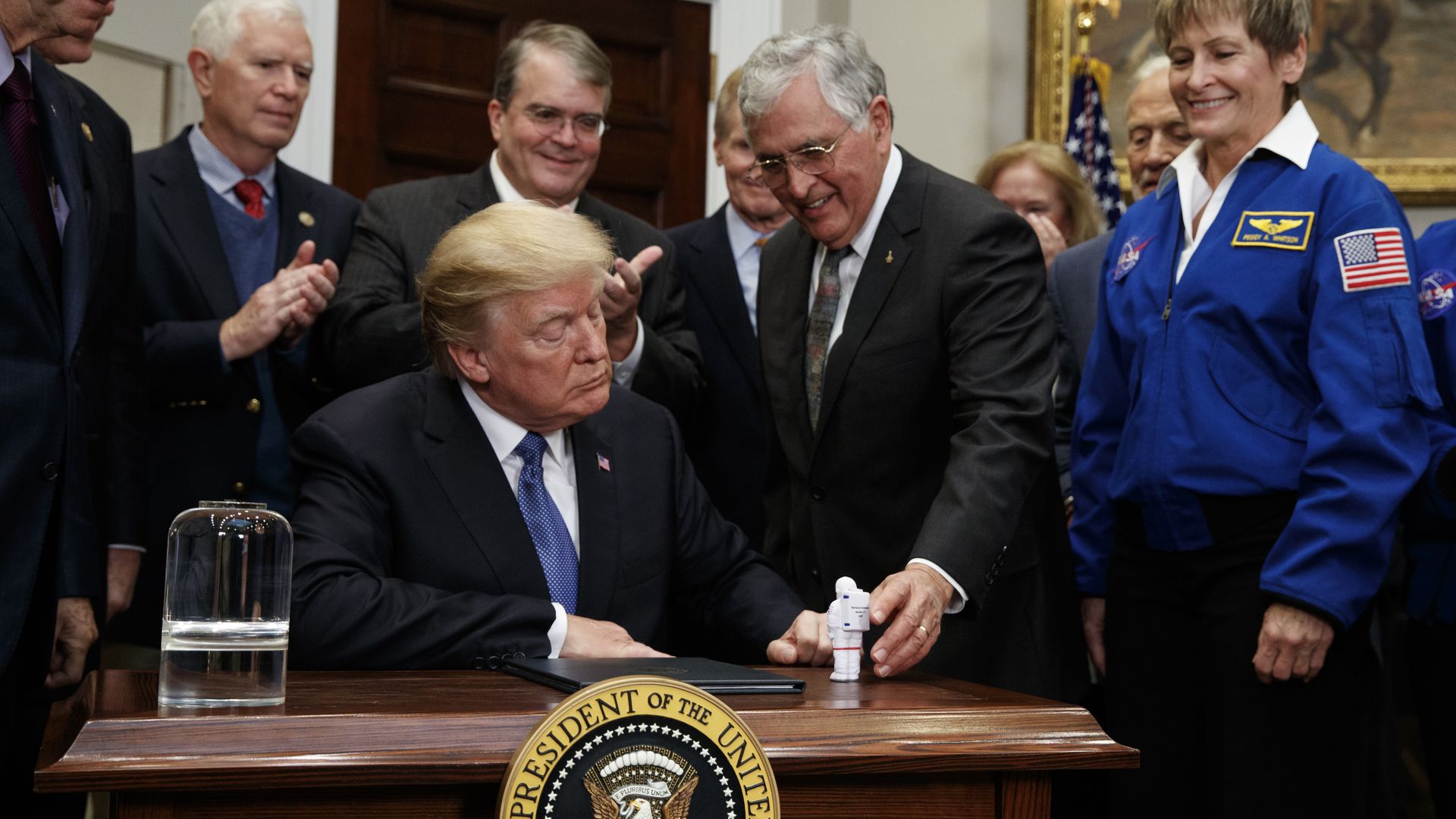 President Trump's legal team believes Attorney General Jeff Session's Justice Department and the FBI — more than special counsel Robert Mueller himself — are to blame for what they see as a witch hunt.
The result: They want an additional special counsel named to investigate the investigators.
Trump officials outlined their new line of thinking to me last night.
The new demand was prompted by a Fox News article last evening by James Rosen and Jake Gibson: "A senior Justice Department official [Bruce Ohr] demoted last week for concealing his meetings with the men behind the anti-Trump 'dossier' had even closer ties to Fusion GPS, the firm responsible for the incendiary document, than have been disclosed: ... The official's wife [Nellie Ohr] worked for Fusion GPS during the 2016 election."
Jay Sekulow, a member of the President's legal team, tells me: "The Department of Justice and FBI cannot ignore the multiple problems that have been created by these obvious conflicts of interests. These new revelations require the appointment of a Special Counsel to investigate."
Unlike some other vocal Republicans, Trump's lawyers say they respect Mueller and trust him, and want to get to the finish line with him.
In November, the WashPost reported: "Attorney General Jeff Sessions is entertaining the idea of appointing a second special counsel to investigate a host of Republican concerns — including alleged wrongdoing by the Clinton Foundation and the controversial sale of a uranium company to Russia."
Trump lawyers' strategy: Cooperate with Mueller, and insist publicly they have nothing to hide, and expect the president to be fully cleared early in the new year.
Behind the curtain: Trump's non-legal aides seem way more nervous, and some tell me that they assume the end will be neither near nor pleasant.
Be smart: Among Republicans, the argument that the investigation is tainted is picking up steam, including comments by Sen. Lindsey Graham (S.C.) on Friday: "I will be challenging Rs and Ds on Senate Judiciary Committee to support a Special Counsel to investigate ALL THINGS 2016 — not just Trump and Russia."
MSNBC's Rachel Maddow last night cites a "fire-Mueller freakout on the right": "Everyone's throwing red flags on the possibility of firing Robert Mueller, on both sides of the aisle."
Editor's Note: Get more stories like this by signing up for my daily morning newsletter, Axios AM.
Go deeper