Kirsten Gillibrand trashes Trump tweet as "a sexist smear"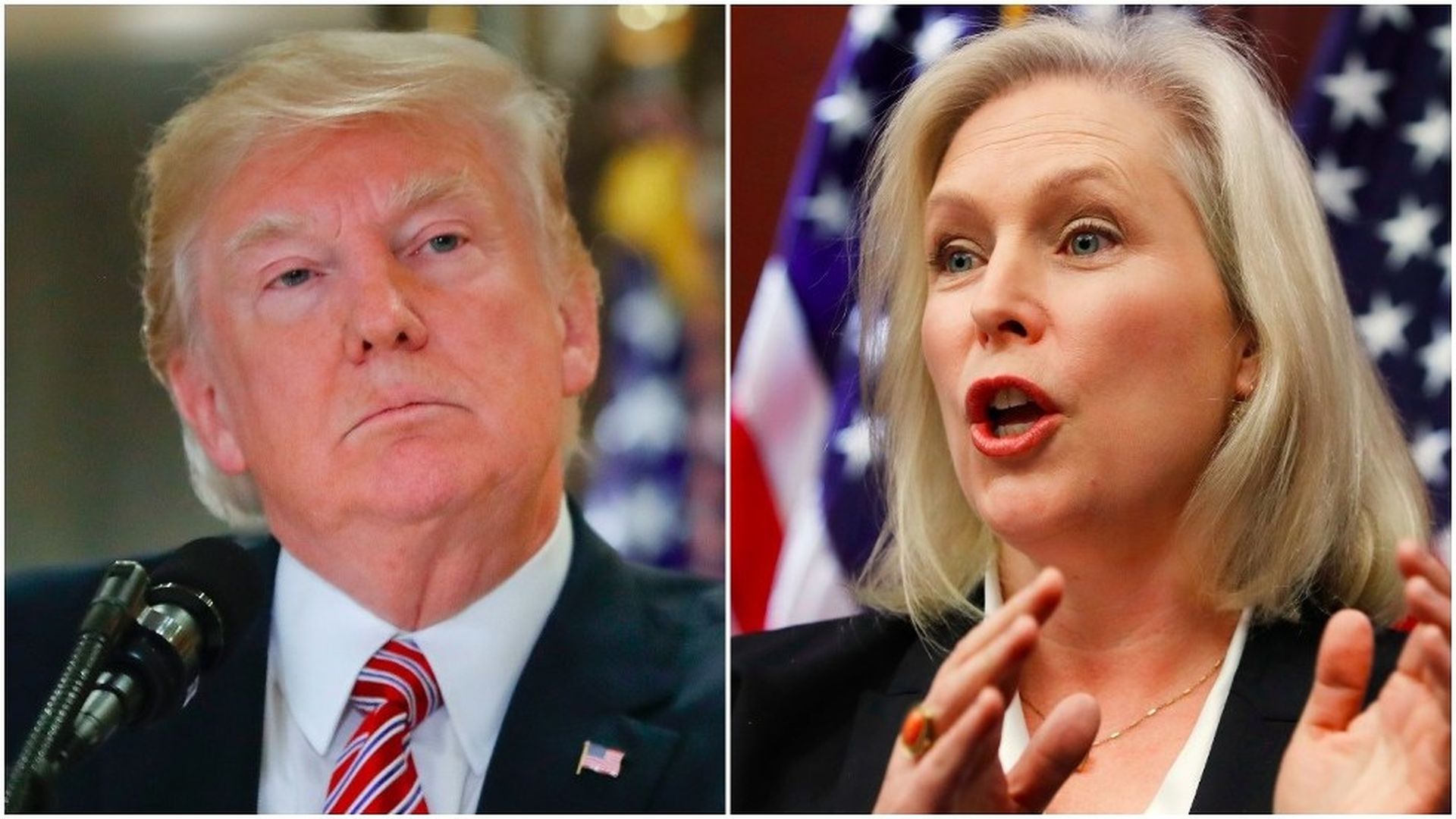 Following her heated Twitter war with President Trump Tuesday morning, Sen. Kirsten Gillibrand, who has called for Trump's resignation amid allegations of sexual misconduct, told reporters that she sees Trump's attacks as a "sexist smear" aimed at silencing her.
I will not be silenced on this issue. Neither will the women who stood up to the president yesterday.— Sen. Kirsten Gillibrand.
Go deeper