"Alternative facts" tops the 2017 "Yale Book of Quotations"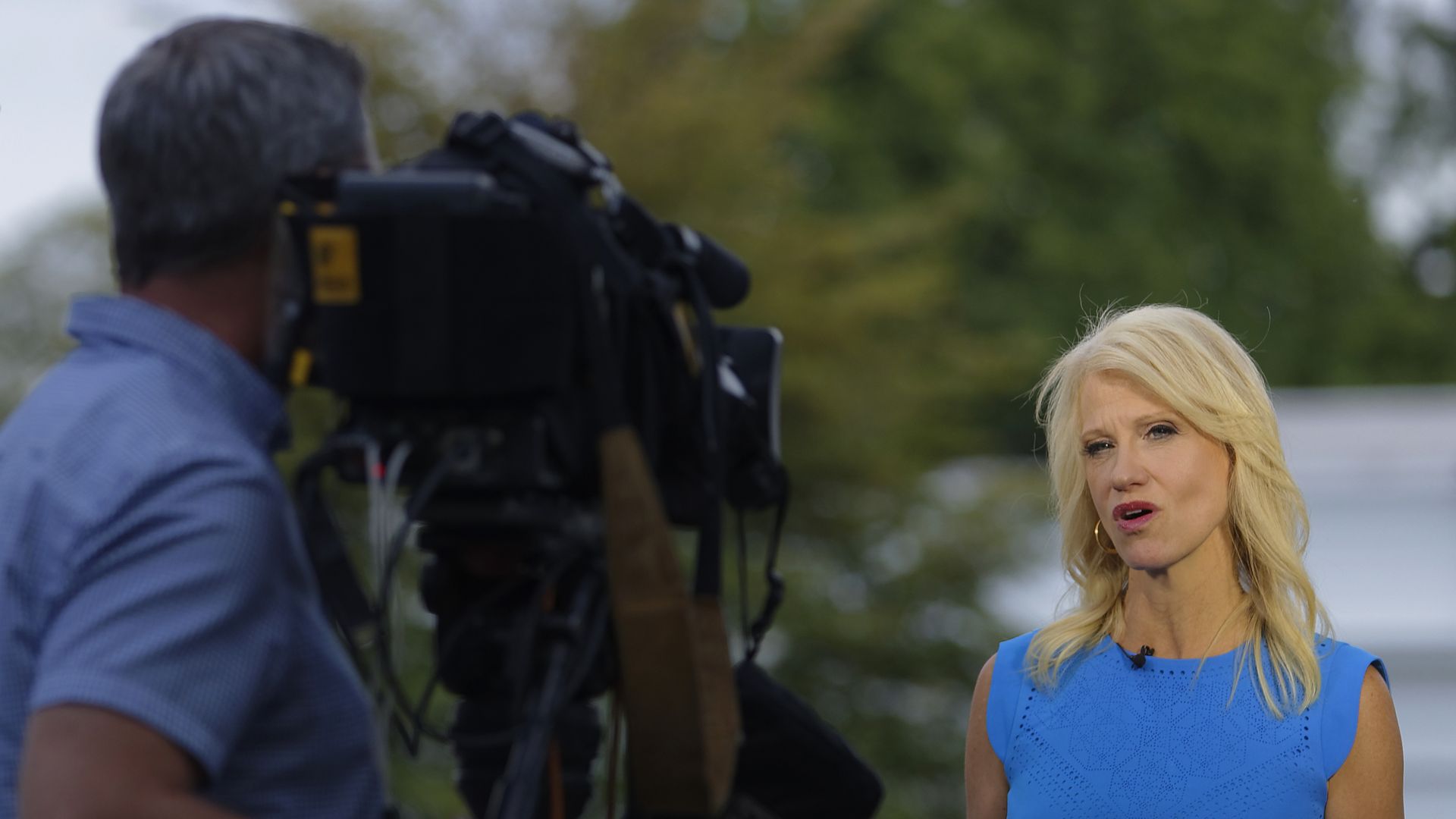 Fred Shapiro, an associate director at the Yale Law School has updated the"The Yale Book of Quotations," first published in 2006, and the top quote of the year is Kellyanne Conway's "alternative facts" statment on Jan. 22. Shapiro chooses quotes that are famous or revealing of the spirit of the times — not necessarily eloquent or admirable.
"I actually had to limit the amount of Trump-related quotations on the list so as not to have the list overwhelmed by him," Shapiro told the AP.
"Sean Spicer, our press secretary, gave alternative facts." — Kellyanne Conway on "Meet the Press," Jan. 22.
"Alternative facts are not facts. They're falsehoods." — Chuck Todd to Kellyanne Conway, same show.
"I just fired the head of the FBI. He was crazy, a real nut job. I faced great pressure because of Russia. That's taken off." — Trump, as reported by the N.Y. Times, explaining the firing of FBI Director James to visiting Russian officials, May 10.
"With respect to any women who have made allegations on the record, Mr. Weinstein believes that all of these relationships were consensual." — Sallie Hofmeister, spokeswoman for Harvey Weinstein, Oct. 10.
"Make our planet great again." — Emmanuel Macron, statement on the U.S. withdrawal from the Paris climate agreement, June 1.
"We can't have the inmates running the prison." — Robert McNair, owner of the Houston Texans, on NFL players protesting the national anthem, in ESPN The Magazine, Oct. 27.
"Yes." — Elizabeth Warren, responding to Jake Tapper'squestion on whether the 2016 Democratic primaries were rigged in favor of Hillary Clinton, on CNN's "The Lead," Nov. 2.
"And the Academy Award ... for Best Picture ... La La Land." — Warren Beatty and Faye Dunaway, mistakenly reading the wrong winner for Best Picture in an envelope mix-up, Academy Awards, Feb. 27.
"It's a shame the White House has become an adult day care center." — Sen. Bob Corker (R-Tenn.), in a tweet, Oct. 8.
"There is too much money in the world." — Lawrence Luhring, art dealer, reacting to the sale of a painting possibly by Leonardo da Vinci for over $450 million, as quoted in the N.Y. Times, Nov. 16.
Go deeper