House members introduce slew of ACA tax delay bills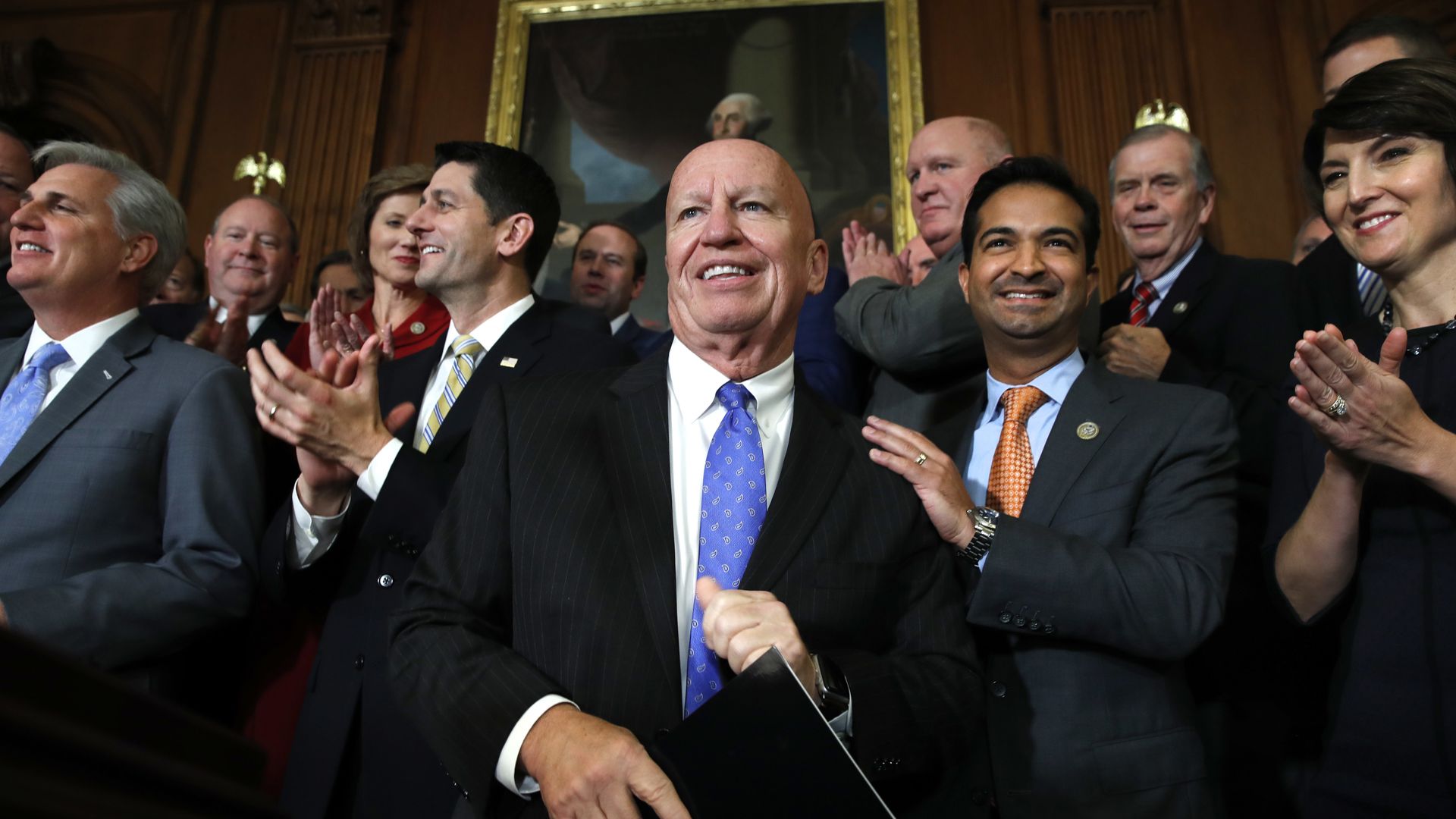 Members of the House Ways and Means Committee, with Chairman Kevin Brady's blessing, introduced a handful of bills today that would delay some of the Affordable Care Act's taxes and temporilty lift the employer mandate.
Why this matters: Insurers and medical device manufacturers have been lobbying hard for Congress to freeze the ACA's taxes on their products. But introducing a bill doesn't mean it will become law, and next steps aren't yet clear.
Here's what the bills would do:
5-year pause of the medical device tax
Pause the health insurance tax in 2018 only for insurer that provide customers with a premium rebate; then in 2019 for all insurers
2-year pause of health insurance tax for plans regulated by Puerto Rico
Retroactively lifts the employer mandate for the last three years, as well as over the next year, paired with a one-year delay of the tax on especially generous "Cadillac" health plans (currently set to go into effect in 2020).
Temporarily left a ban on using health savings accounts to pay for over-the-counter medicine
Key quote: "I look forward to continuing this work and advancing legislation in the weeks ahead," Brady said.
Go deeper