Dem congresswomen want Trump investigated for sexual misconduct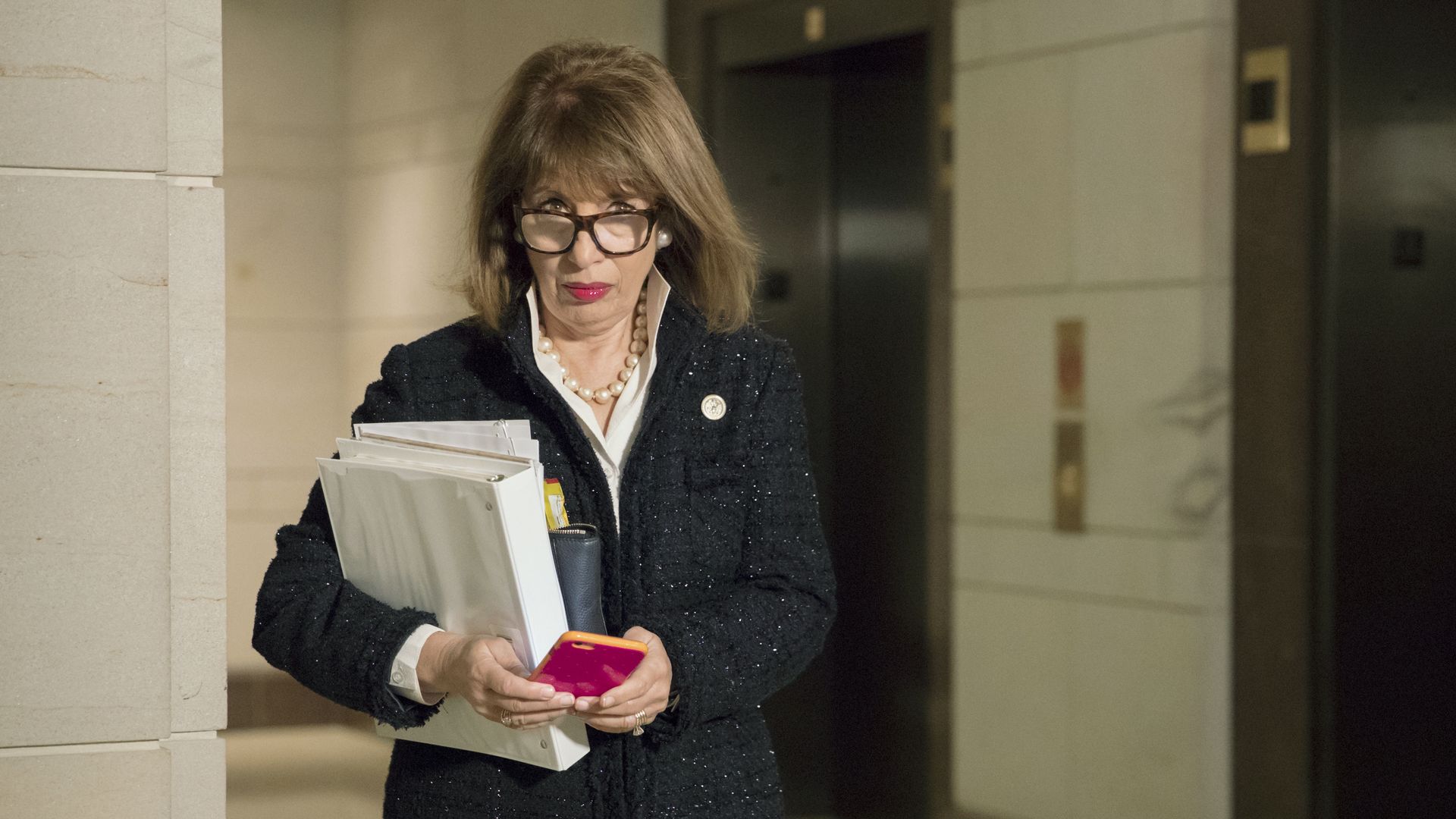 The Democratic Women's Working Group called on the House Oversight Committee to launch an investigation into the sexual misconduct allegations against President Trump on Tuesday.
Why it matters: The accusations against Trump have resurfaced just as similar allegations are ending careers of powerful men in every industry. The Group penned a letter, signed by 56 members, saying, "We cannot ignore the multitude of women who have come forward with accusations against Mr. Trump."
What they're saying:
Rep. Lois Frankel, chair of the Group: "Simply said, Americans deserve the truth."
Rep. Jackie Speier, on Trump's morning tweet about Sen. Kirsten Gillibrand: It was "grotesque. It took my breath away."
What Trump's saying:
The president has "grown increasingly angry in recent days that the accusations against him have resurfaced, telling associates that the charges are false and drawing parallels to the accusations facing Republican Alabama Senate candidate Roy Moore," per AP.
Go deeper