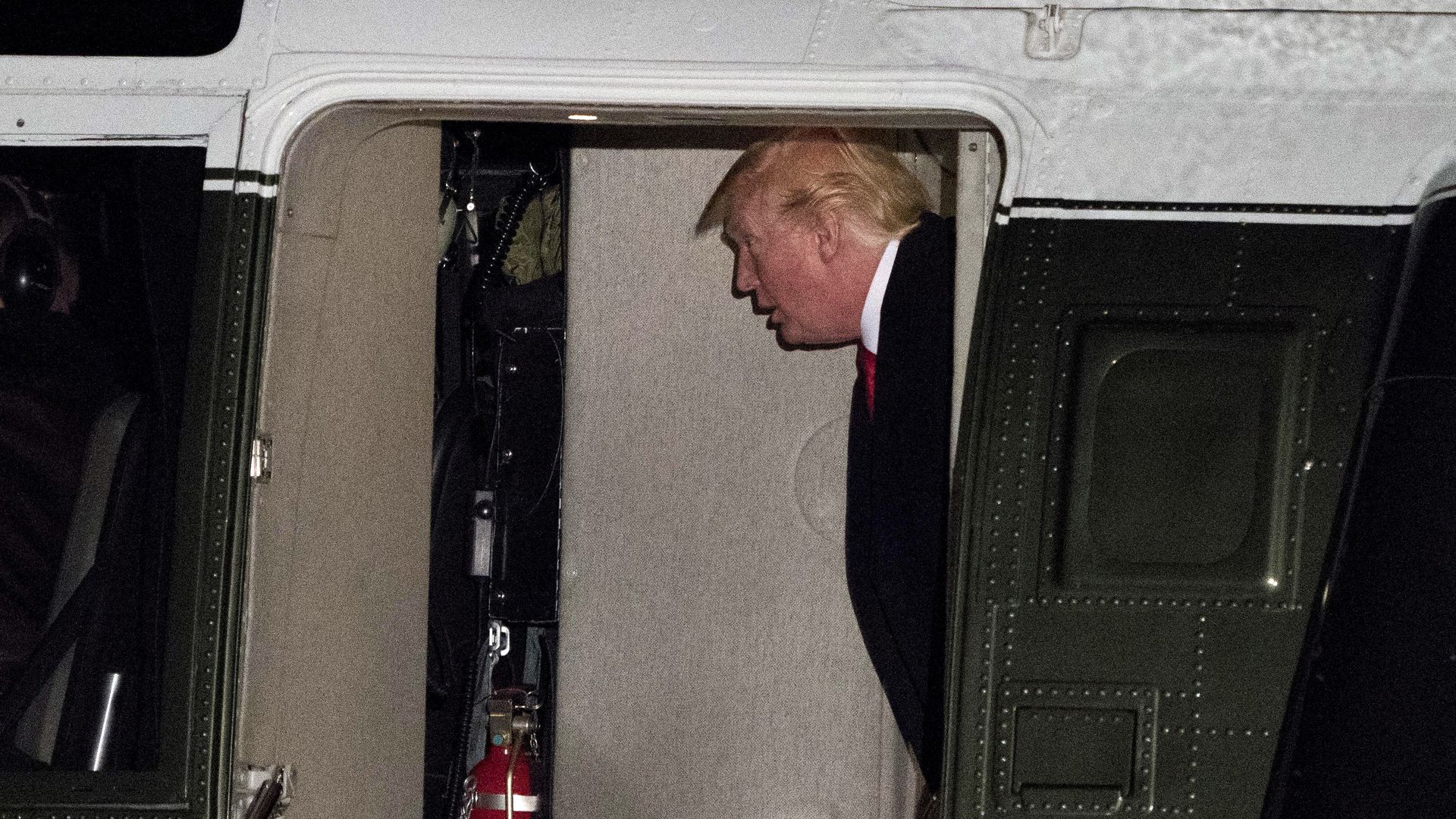 This morning three women who have accused Donald Trump of sexual harassment, Jessica Leeds, Samantha Holvey and Rachel Crooks, told their stories to Megyn Kelly on NBC. Leeds said that Trump once called her "the worst word."
Why it matters: Trump is having a #MeToo moment. The accusers, whose stories got little attention in the fracas of the campaign, suddenly have more of a platform.
Yesterday, U.N. Ambassador Nikki Haley broke from the White House line and told CBS' John Dickerson on "Face the Nation": "[W]omen who accuse anyone should be heard. ... I know that he was elected, but women should always feel comfortable coming forward. And we should all be willing to listen to them."
Sen. Tim Scott (R-S.C.), asked about the accusers by NBC's Chuck Todd on "Meet the Press," said: "[T]he allegations or the accusations against the president were a part of the campaign. So most Americans ... had the information before the election. So for us to try to relitigate the election is impossible."
But Scott added: "Should people who have been victimized have an opportunity to have their day in court or their day presenting their information? I have no problem with that issue."
Trump could be called to testify in a lawsuit in New York state by Summer Zervos, a former "Apprentice" contestant who charges Trump groped her in 2007. Trump's lawyer is arguing for immunity, saying that a trial would improperly interfere with his duties as chief executive. The L.A. Times reported on Dec. 5:
"The suit could also jeopardize Trump in the way that a similar case by Paula Jones jeopardized then-President Clinton — by forcing him to answer questions under oath."
"Being required to testify under oath could be particularly dangerous for Trump, given his history of saying things that are untrue, said Naomi Mezey, a Georgetown University law professor."
The response ... During the White House briefing on Oct. 27, Sarah Sanders was asked: "At least 16 women accused the President of sexually harassing them throughout the course of the campaign. Last week, during a press conference in the Rose Garden, the President called these accusations 'fake news.' Is the official White House position that all of these women are lying?"
Sanders: "Yeah, we've been clear on that from the beginning, and the President has spoken on it."
Be smart: Sen. Al Franken said he will resign, based on charges by fewer women. Trump will brush it off, and virtually every elected Republican will have his back. But as the past hours show, these women won't go away silently.
Go deeper