Sneak Peek: Pence to the pyramids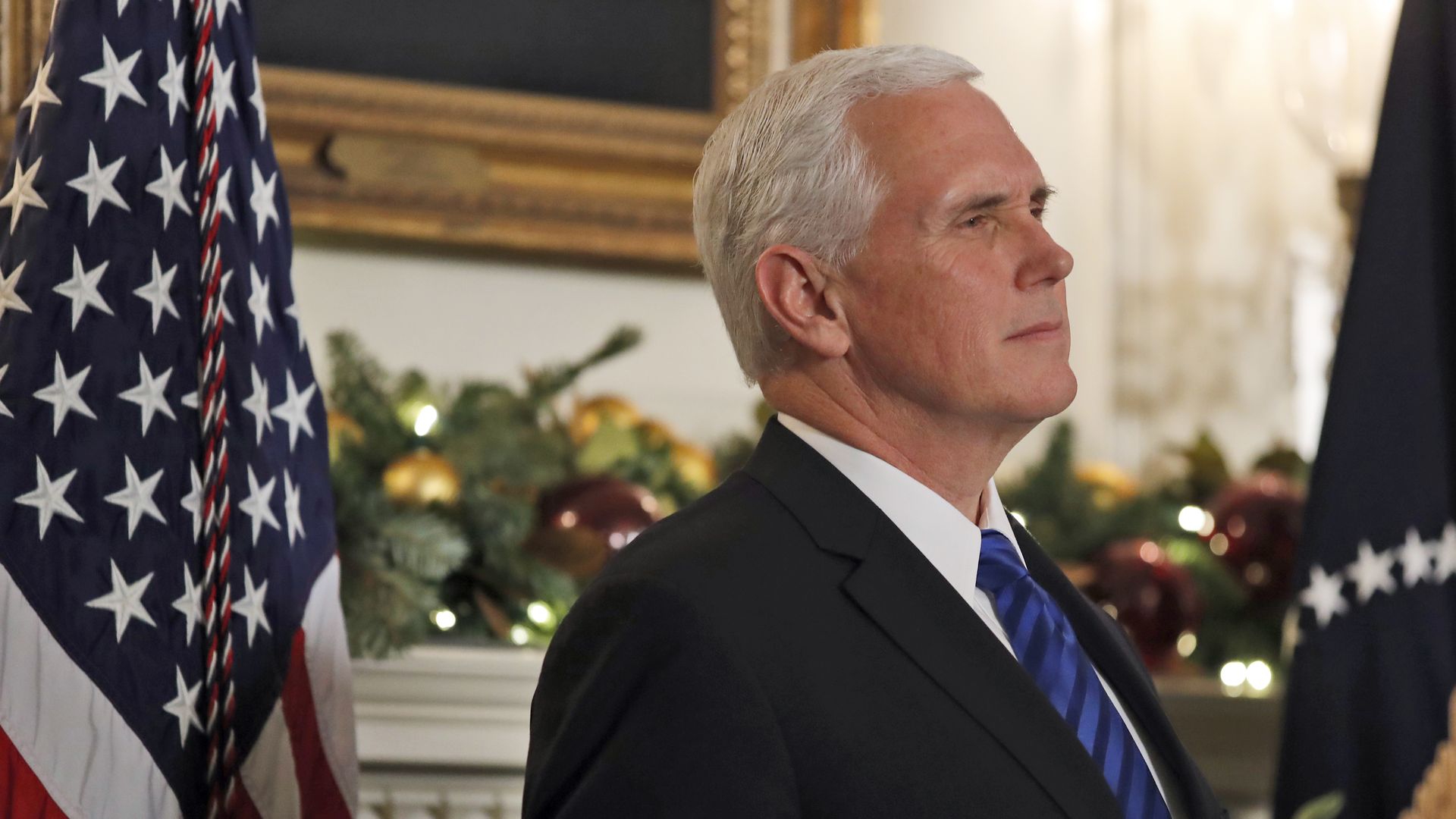 With President Trump's announcement on Jerusalem lighting up the Middle East, Vice President Mike Pence embarks Saturday on his first trip to Israel since taking national office.
The vice president will be gone for a week, with stops in Egypt and Germany:
Pence takes off from Washington, lands in Tel Aviv and goes straight to Jerusalem for a bilateral meeting with Israeli President Benjamin Netanyahu.
Pence then will light a menorah at the Western Wall.
An aide said that Pence's message in Israel will be that Trump, as he said in his speech recognizing Jerusalem as the capital, is committed to working for peace between Israelis and Palestinians.
Pence will use his meetings with leaders in the region to reaffirm the administration's commitment to work with partners throughout the Middle East and to "defeat radicalism."
On Monday, Pence will give the signature speech at the Knesset, the Israeli Parliament. The speech will be aimed at the region overall. Pence will emphasize that he is there on behalf of the president, and detail why Israel is a most cherished ally of the United States.
Pence will then fly to Cairo for a bilat with President Abdel Fattah el-Sisi. The two will discuss security and joint efforts to fight ISIS.
Pence will visit the pyramids and will talk with media with the ancient wonders as a backdrop.
Pence will fly home through Ramstein Air Base in Germany, and will do a meet-and-greet with troops.
The takeaway: A key theme for Pence's remarks and interviews will be U.S. efforts to stop persecution of Christians and other religious minorities in the region.
Go deeper