Obama calls out Trump admin for not advertising ACA enrollment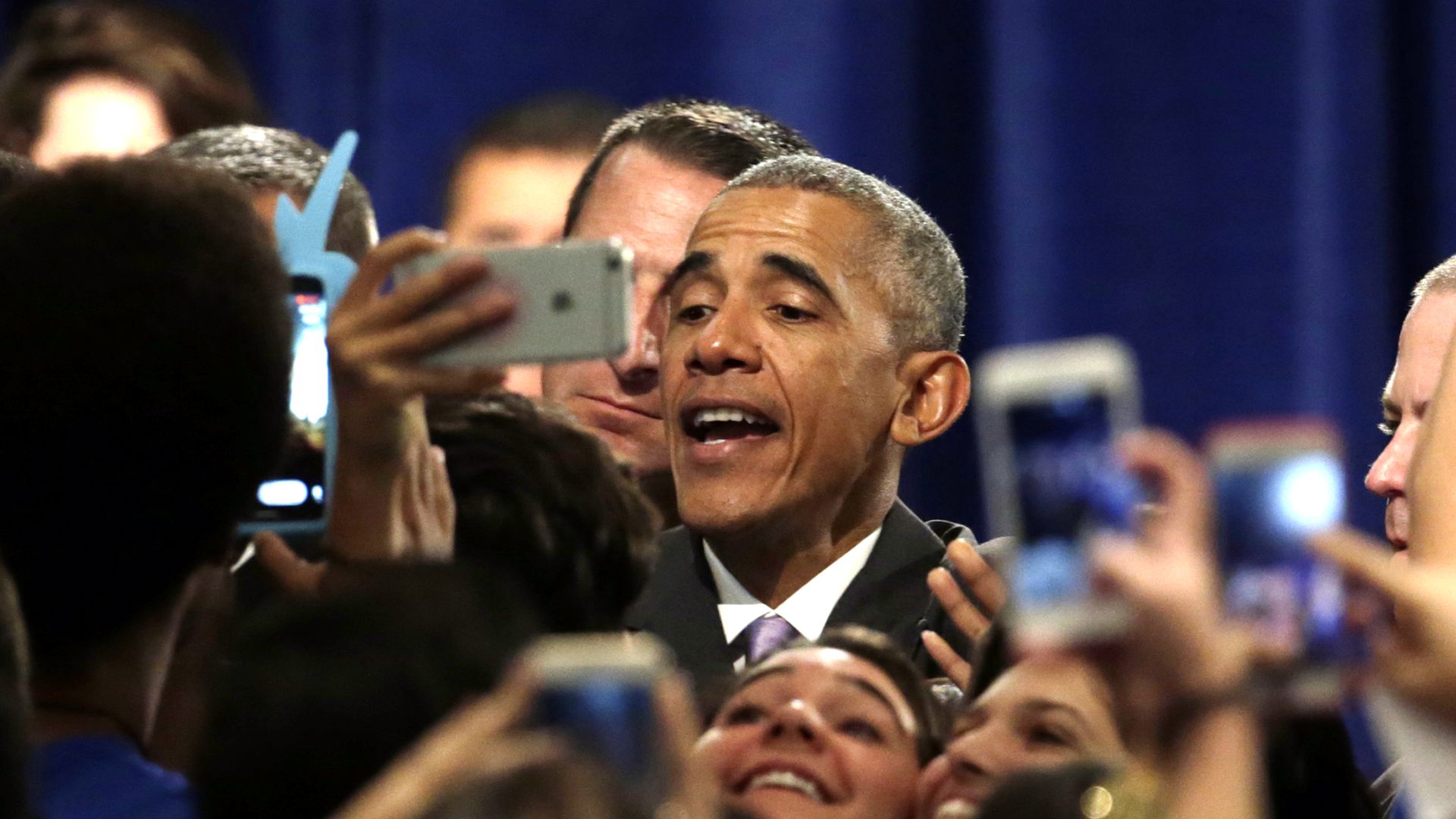 Former President Barack Obama today thanked volunteers who have been calling people to remind them to sign up for coverage under the Affordable Care Act ahead of Friday's deadline. "So far, we've gotten more people covered this year than in past years, which is incredible given that there's been so little advertising or outreach from some official quarters to remind people when and how they should get covered," he said.
Why it matters, per Axios' Sam Baker: All told, ACA enrollment is expected to end up well below past years' totals, in part because the Trump administration has cut off almost all outreach funding. The law's supporters are trying to fill that as much of that void as they can, and Obama is clearly their most powerful tool.
Go deeper