Judge warns Manafort to stop discussing his case with media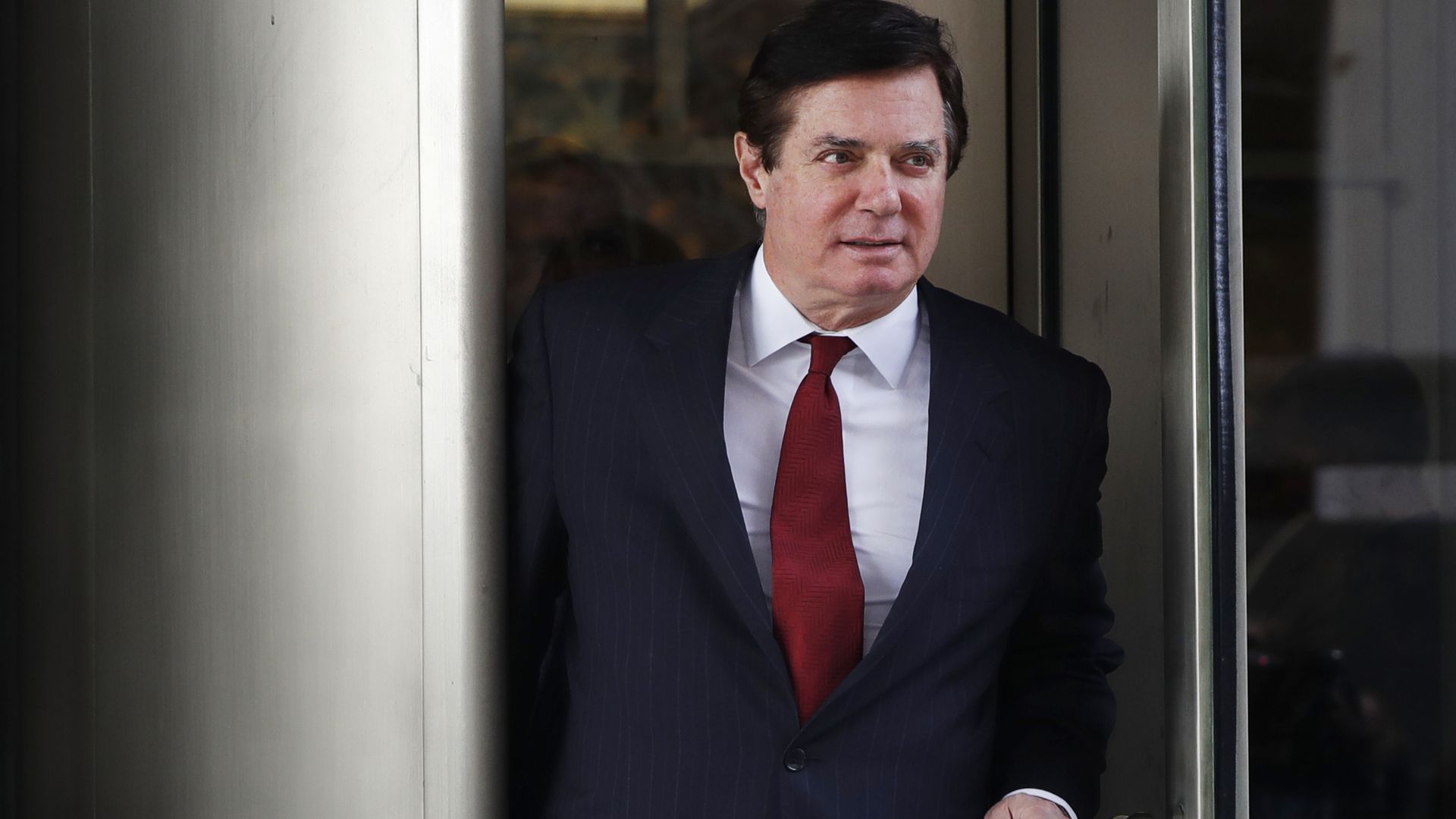 District Judge Amy Berman Jackson chastised Paul Manafort on Monday for ghost-writing an op-ed for a Ukranian newspaper, told him not discuss his case with the media, and warned that any similar behavior moving forward will be considered a violation of his gag order, per Reuters.
What didn't happen: Despite Mueller's team arguing that the op-ed is grounds to deny Manafort's request to post $11.65 million in exchange for taking him off house arrest, Jackson said she will determine whether to ease those restrictions at a later date.
Behind Jackson's warning: Jackson argued that even though the op-ed was not published in the U.S., it still could have tainted a local jury given the accessibility of global media.
"All that has to happen is for that favorable article, which is going to ... look on its face to be entirely independent, but is actually in part a message crafted and shaped by you ... is to have somebody you know post it on Facebook, Twitter or a blog, and you have accomplished your goal, given the power of retweeting," she said.
Go deeper: Mueller weaponizes Microsoft Word; How the Russia probe closed in on Manafort.
Go deeper