5 things that could trip up the spending bill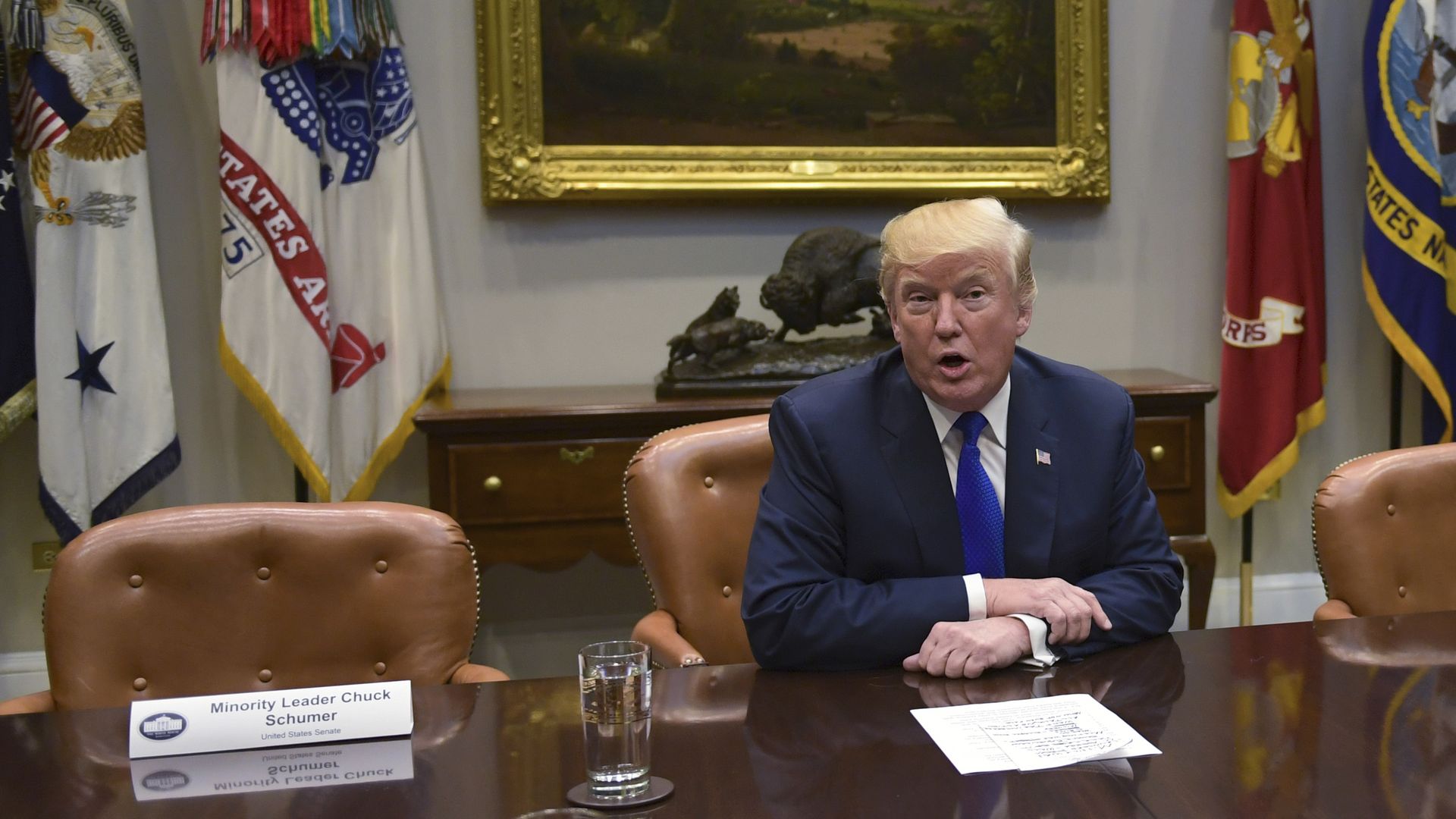 Sure, Congress wants to go home for the holidays. But it also has to fund the government after Dec. 22. And there are a lot of things that could go wrong.
Here's how plugged-in appropriations experts are ranking the dangers over the next two weeks:
Immigration: This is the biggest danger. Democrats will push hard for legal status for the "DREAMers" — people who are in the country illegally who came here as children. And there's no sign that Republicans are willing to put it in the year-end bill. "I don't see how a majority of this Congress leaves without some resolution," said Jim Dyer, a former House Appropriations Committee Republican staff director.
No tax deal before the spending bill: If Republicans can't pass a final version of the tax bill by Dec. 22, President Trump could easily pressure Congress to stay in town by refusing to sign a government funding extension until lawmakers finish the tax bill.
Defense vs. domestic spending: Democrats could make trouble if a funding bill includes a big boost for defense spending, but nothing for domestic programs.
CHIP funding: The Children's Health Insurance Program has expired, and Republicans had said the year-end bill was where its funding would be extended — but they still haven't figured out how to pay for it. Expect pushback from Democrats, and maybe governors, if it doesn't happen.
ACA payments: Republican Sen. Susan Collins wants two fixes for the Affordable Care Act — a bipartisan renewal of payments for insurers and a separate set of "reinsurance" funds — as a condition for her to vote for a final tax bill. That could cause problems if the House doesn't go along, which it probably won't.
One more thing: A larger problem, Dyer said, is "the general level of rhetorical excess" — partly driven by the White House.
His point: Most of the problems are solvable. It just takes cooler heads.
Go deeper