Scoop: Trump's closing argument on taxes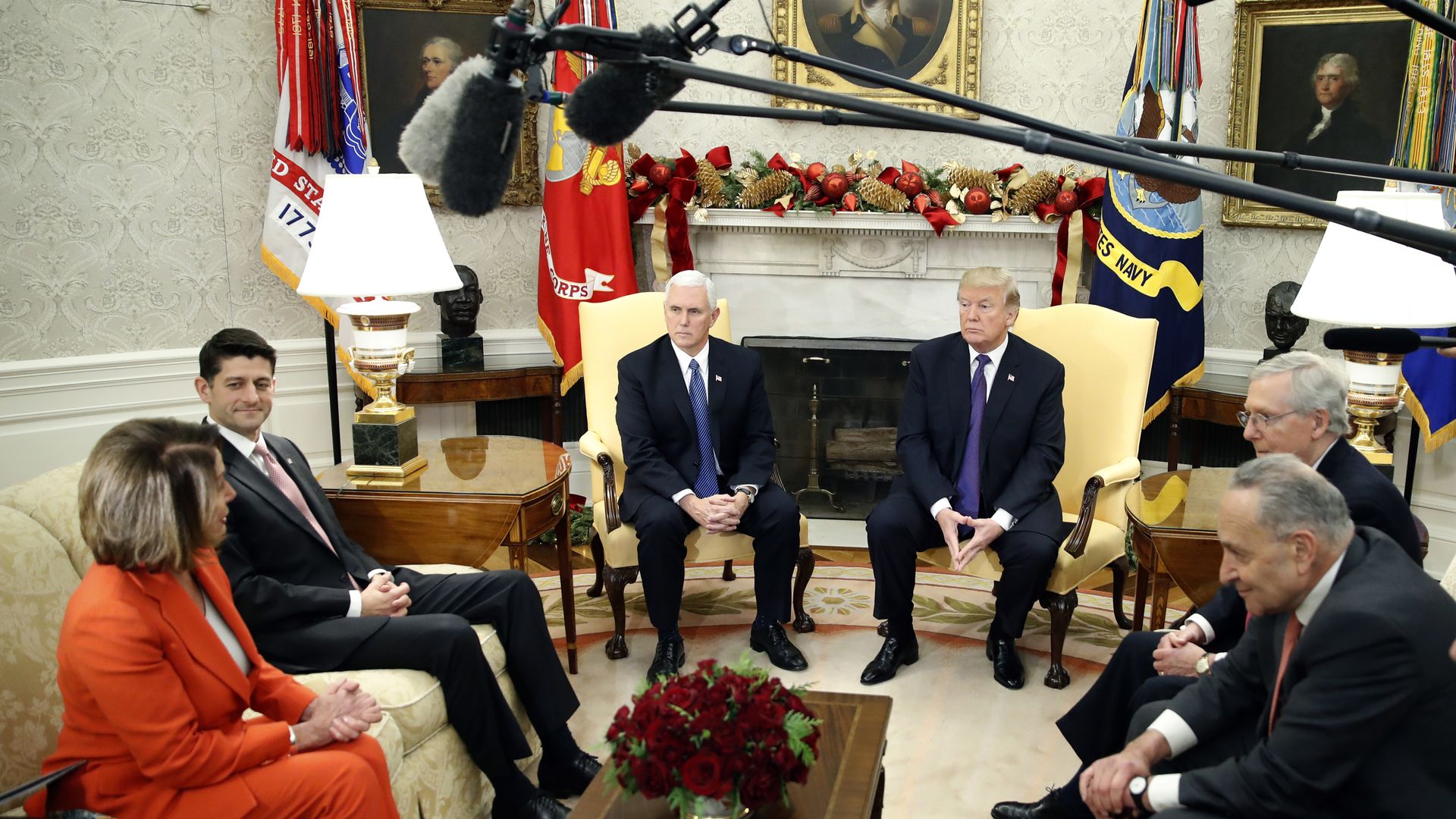 On Wednesday, President Trump will deliver his closing argument on tax reform to an audience made up largely of young people and middle-class families whose personal stories will be laced into his remarks.
Trump's remarks at the Treasury Department, next door to the White House, are expected to lay out how the once-in-a-generation tax cut/reform bill will create economic opportunity and brighter futures.
Aides say Trump will display his dealmaking/closing skills as he makes his case to the American people, while continuing to work behind the scenes to iron out final details.
A source close to the White House told me: "There's no way we would have been here had he not pushed for this to happen before Christmas."
At the other end of Pennsylvania Avenue, it's Ego Week — or, more precisely, a week about overcoming egos:
A source familiar with Republican negotiations says: "You have the usual institutional tensions: The House always thinks the Senate is rolling them via parliamentary threats. Then you have the personalities: the egos of chairmen, and jostling between senators" — many of them feeling empowered.
Why it matters, per the source: "We know Rs are on the hot seat ... Things are taking longer than we have time for. ... But no room for failure here. We have no time."
Republican leadership is aiming to have the conference report, reconciling the House and Senate versions, complete by Friday.
Then both chambers need to pass it by simple majority, with the aim of getting it to Trump's desk by Wednesday, Dec. 20.
All this intersects with Shutdown Week, after Trump signed a bill Friday to keep the federal government running through Friday, Dec. 22, just ahead of Christmas Eve weekend.
Be smart: Republicans expect to pull this off. Since both chambers have voted for a version of the tax bill, there's no incentive to tank it now. But with this much urgency and this little time, lots of players have leverage — meaning more drama before this is baked.
Go deeper