Fact-checking Trump's speech in Florida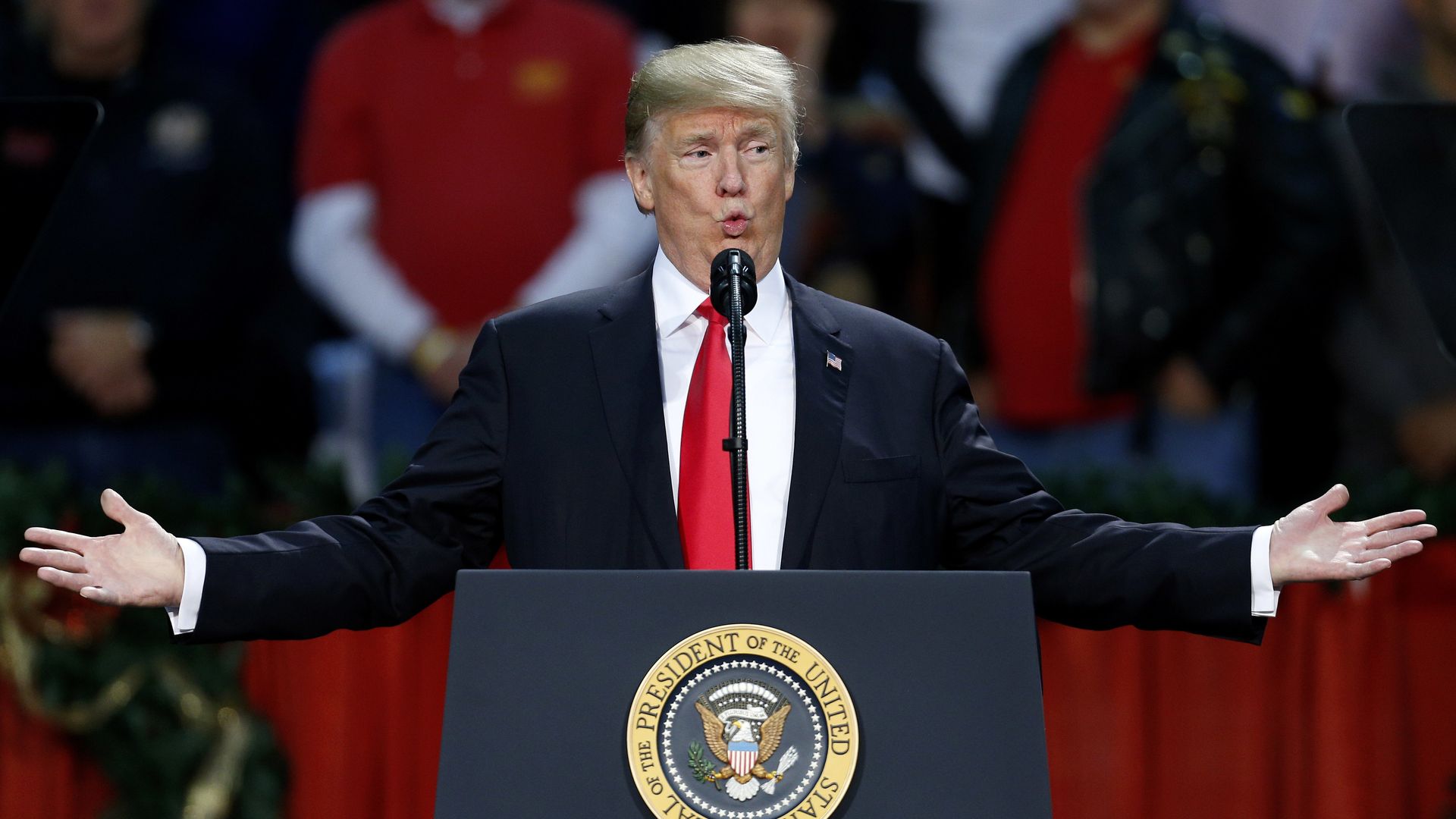 An AP Fact Check finds a few inaccuracies in President Trump's 85-minute rally remarks in Pensacola, Florida, on Friday night:
Trump said "black homeownership just hit the highest level it has ever been in the history of our country." Not true or even close. The U.S. Census finds that the black homeownership rate peaked during 2004, when 49.7% of black households owned homes (the rate for all races that year reached 69.2%, also a modern record). This year: 42.7% in the first quarter, 42.3% in the second and 42% in the third. Quarterly rates this year for the total U.S. population: 63.6%, 63.7% and 63.9%.
Trump said he's "already signed 88 pieces of legislation. We get no credit. ... [I]n 10 months we've passed more during this period of time than any other president in the history of our country and the second — let's call runner-up — is Harry Truman." Trump's first-year legislative record pales next to that of a variety of presidents (Franklin Roosevelt, with his New Deal, signed 14 historic laws in his first 100 days). The tax package Trump may soon sign would mark his first major legislative achievement.
Trump recounted a conversation with Canadian Prime Minister Justin Trudeau about trade: "He said, 'I'm telling you that Canada has a deficit with the United States.' ... [W]e actually have a $17 billion deficit with Canada." Trudeau is right that the U.S. has a trade surplus with Canada.
Trump said his critics "don't want to accept the results of an election where we won by a landslide." His winning margin in the Electoral College is far closer to the narrowest win in history than to the widest.
Trump: "Since the election, we have created more than $5 trillion in new economic wealth just in the stock market alone. We're not including real estate and other values. $5 trillion." According to the Federal Reserve, household wealth has risen by about $5 trillion since the end of last year, but that figure does include home values.
Trump: "You know, we have factories pouring back into our country." Spending on the construction of factories has dropped 14% over the past 12 months. There has been a steady decline in spending on factory construction since the middle of 2015. The existing manufacturing sector, though, has been doing a steady dose of hiring. This appears to reflect the synchronized global growth.
Trump: "By the way, wages — starting to go up. First time in 20 years." The latest jobs report shows average hourly earnings up 2.5% over the past 12 months, roughly the same pace of growth as the year before.
Go deeper