Trump capitalizes on media mistakes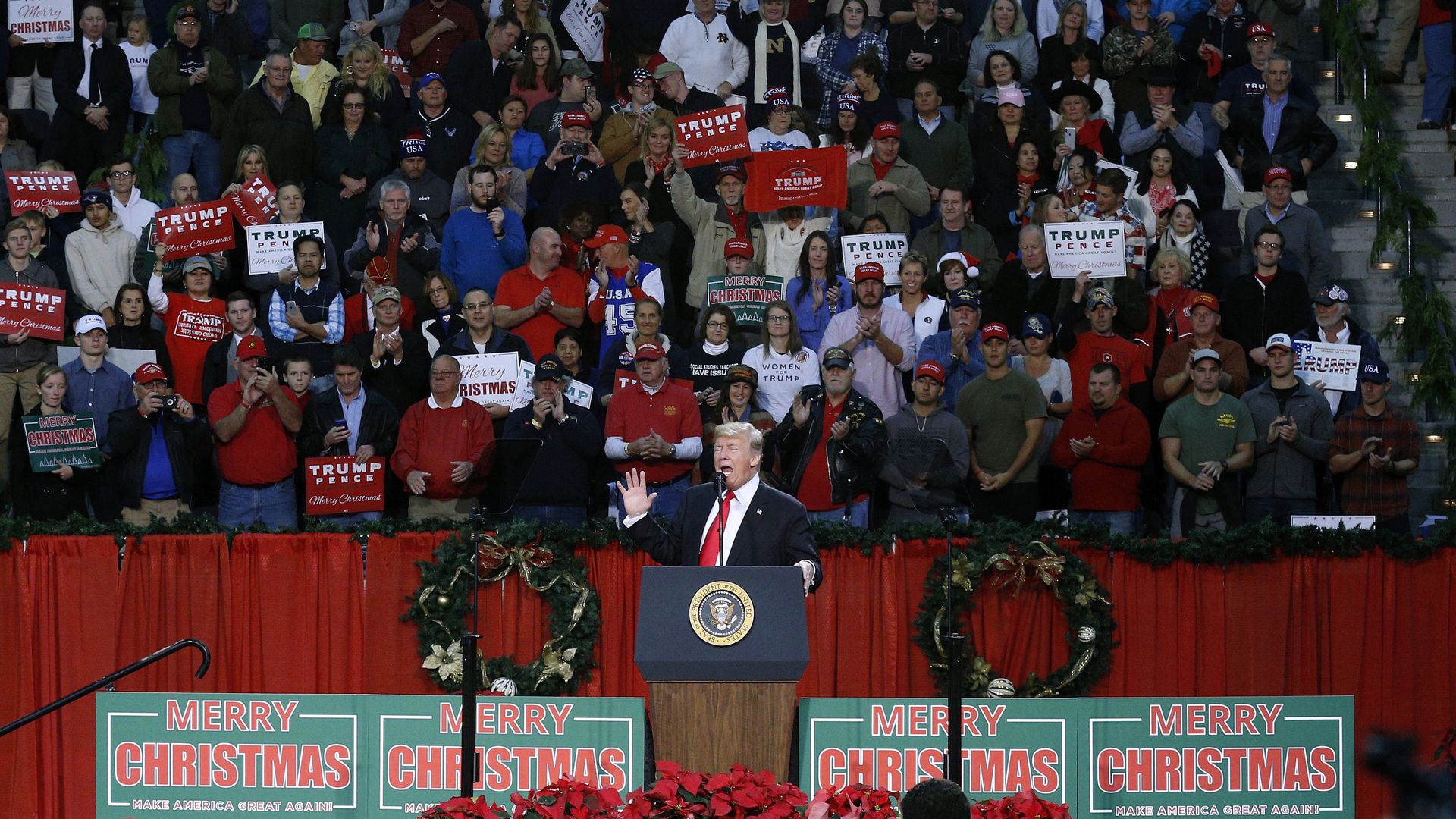 Trump, speaking last night at his Make America Great Again political rally in Pensacola, Fla., capitalized on a string of media mistakes about Russia-related investigations:
"[T]onight, we're going to speak straight to the American people and cut right through the fake news media right here. Right through them. ... And by the way, did you see all the corrections the media has been making?"
"They're saying sorry – they've been doing that all year. They never apologize. ... They've been apologizing left and right. They took this fraudster from ABC – they suspended him for a month [chief investigative correspondent Brian Ross]. They should have fired him for what he wrote."
"He drove the stock market down 350 points in minutes ... And you know what he cost people? And I said to everybody: 'Get yourself a lawyer and sue ABC news. Sue them.'"
"CNN apologized just a little while ago. They apologized – oh, thank you, CNN. Thank you so much. You should've been apologizing for the last two years. True. True. (APPLAUSE) What a group."
What bothers Trump ... Referring to Hillary strategists as a "bunch of dummies," Trump said:
"I don't get credit for one thing. It always bothered me. I spent a tiny fraction of what she spent and we won. You know, the old days, if you spend less and you win, that's a good thing. Over here, you don't get any credit for it."
P.S. Trump on Hillary: "She lost the election in a landslide."
Hardly true, as FactCheck.org pointed out after Trump tweeted during the transition: "In addition to winning the Electoral College in a landslide, I won the popular vote if you deduct the millions of people who voted illegally."
Go deeper