U.K. and E.U. reach "phase one" Brexit deal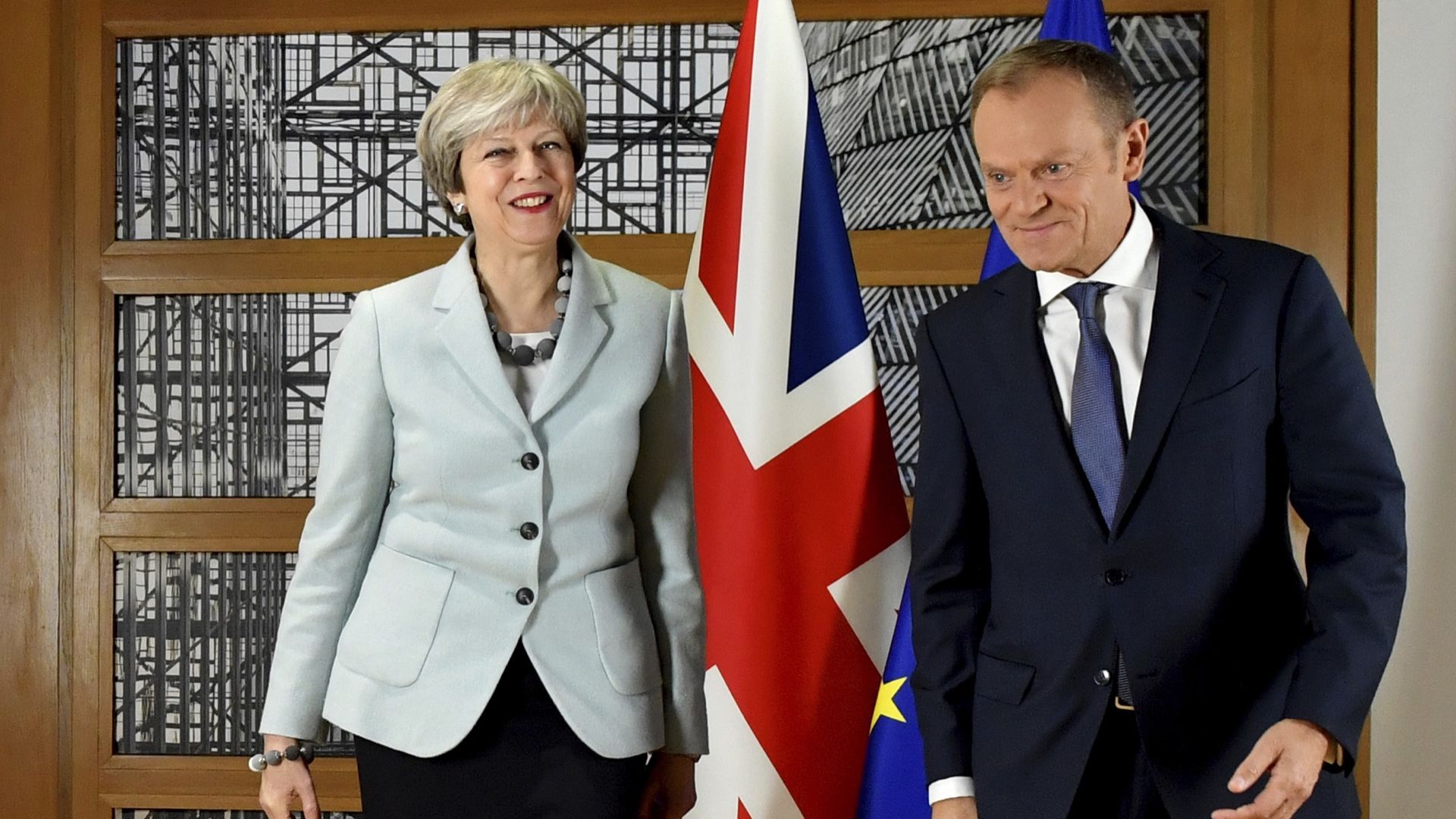 The United Kingdom and the European Union announced a last-minute "breakthrough" deal on the first phase of Brexit negotiations this morning, per the BBC. The deal ensures there will be no hard border between Northern Ireland and Ireland — which had derailed the talks earlier this week — guarantees the rights of E.U. citizens in the U.K. (and vice versa), and agrees on the financial terms for the U.K.'s exit from the E.U.
Why it matters: It allows both parties to move onto the critical "phase two" of Brexit discussions and gives Prime Minister Theresa May political cover for her leadership back home. But "phase two" centers around trade negotiations, which is likely to be an even more contentious issue in the months to come.
Go deeper