The Roy Moore Republicans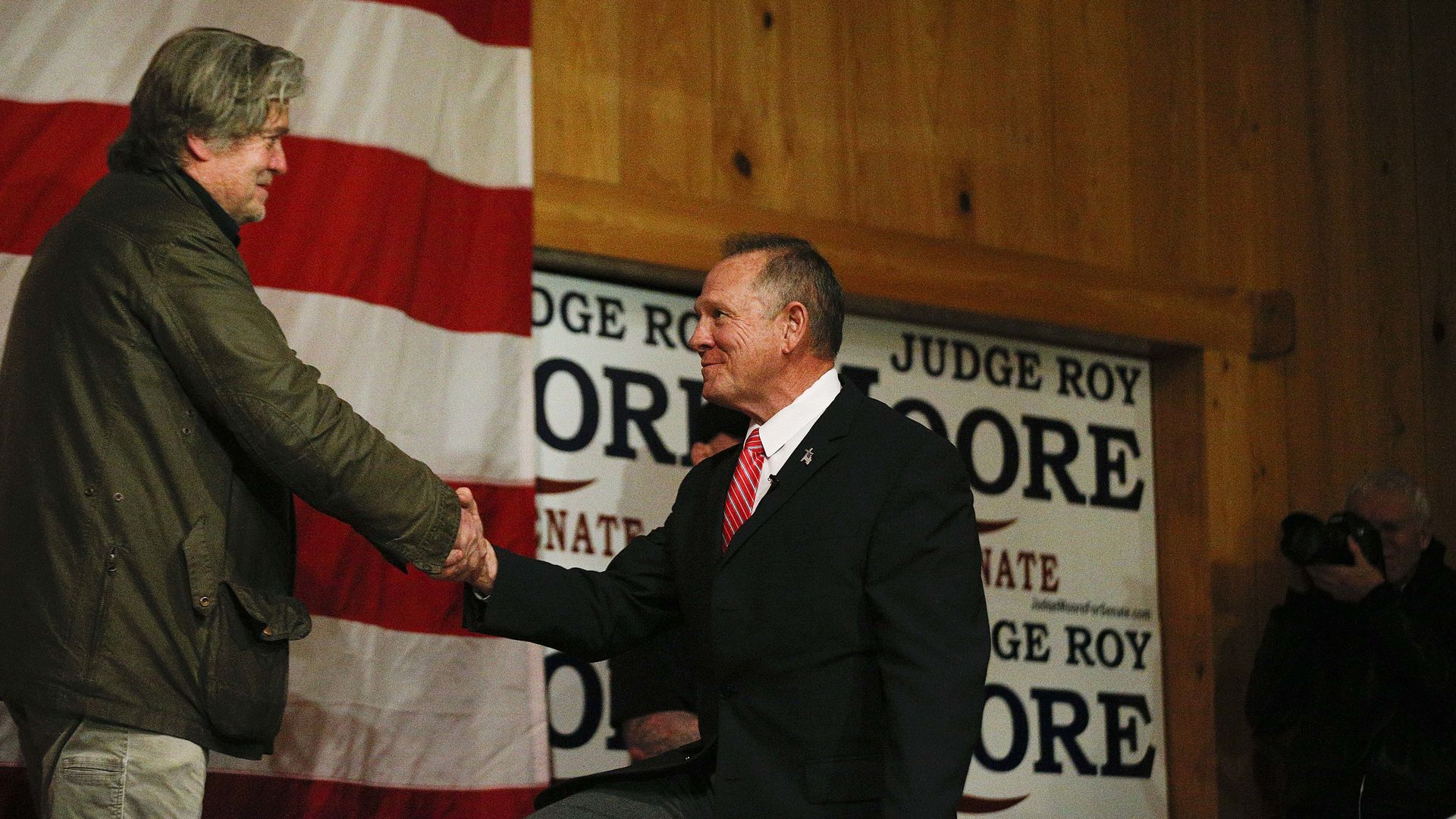 Nine women, on the record, have accused Alabama Republican Roy Moore of sexual misconduct, most when they were teenagers and he was a grown man. Moore's spokesman says the women, who Mitch McConnell unambiguously believes, are criminals.
At a rally in September, one of the few African Americans in the audience asked Moore when America was last "great." He responded: "I think it was great at the time when families were united — even though we had slavery — they cared for one another. ... Our families were strong, our country had a direction."
President Trump has endorsed Moore, the Republican National Committee is helping elect him, and most Senate Republicans — while uncomfortable with him — have fallen silent on the allegations.
GOP sources tell us if Moore wins, senators are highly unlikely to fight to boot him.
A Washington Post poll found that nearly 6 in 10 white women in Alabama are likely to vote for Moore.
Be smart: It's 2017. In America. Really.
Go deeper