Report: Russian operatives tried to contact Hope Hicks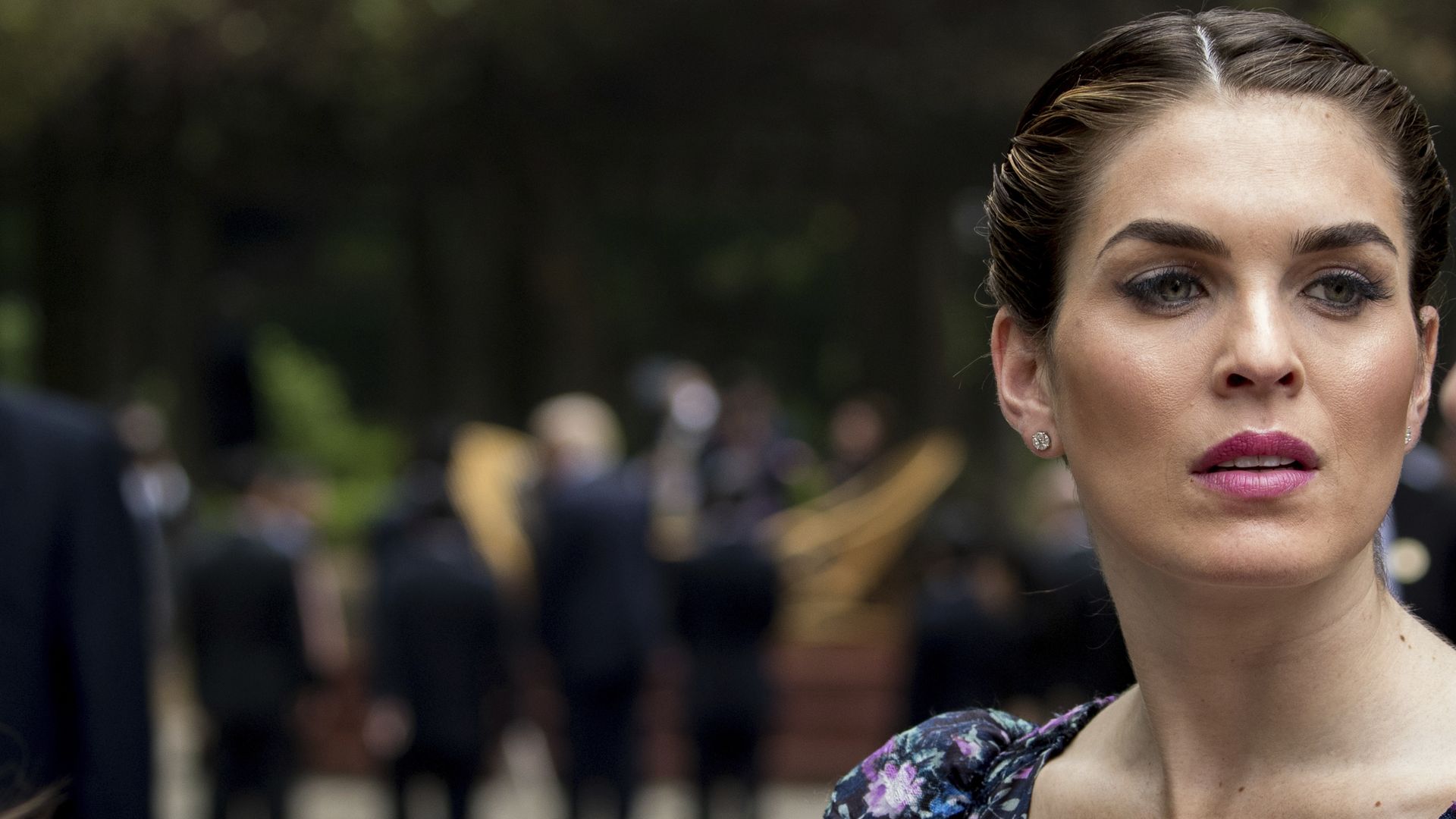 Earlier this year, the FBI warned then-Trump advisor Hope Hicks that Russian officials were attempting to contact her via email during the presidential transition, the New York Times reports. The FBI met with Hicks twice after Trump took office to specifically warn her about Russian efforts to reach her.
What matters: Hope Hicks didn't do anything wrong. She met with investigators from Robert Mueller's probe on Thursday and Friday this week, according to NYT, but it is unknown if the emails were discussed.
Go deeper