Trump meets with Hill leaders about government funding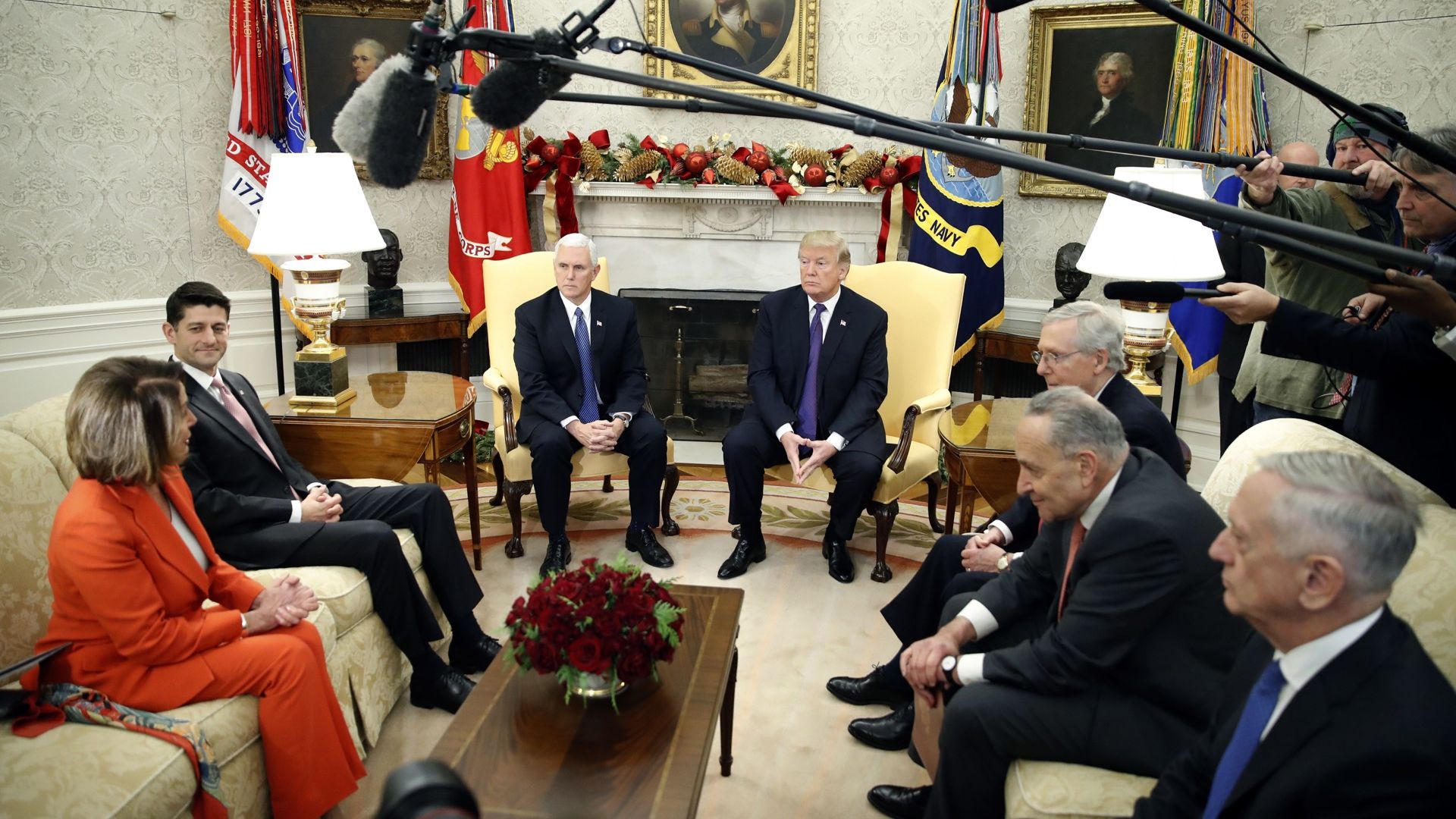 President Trump and Vice President Pence sat down with bipartisan congressional leaders — Speaker Paul Ryan, Sen. Mitch McConnell, Rep. Nancy Pelosi, and Sen. Chuck Schumer — at the White House this afternoon to discuss averting a government shutdown at some point this month.
After Pelosi and Schumer cancelled a similar meeting last week over a combative Trump tweet, POTUS expressed a more positive view about today's summit:
"We're all here today as a very friendly, well-unified group, well-knit together group of people. We hope that we're going to make some great progress for our country. I think that will happen and we'll appreciate it very much."
Go deeper