Old-school journalism hits the big screen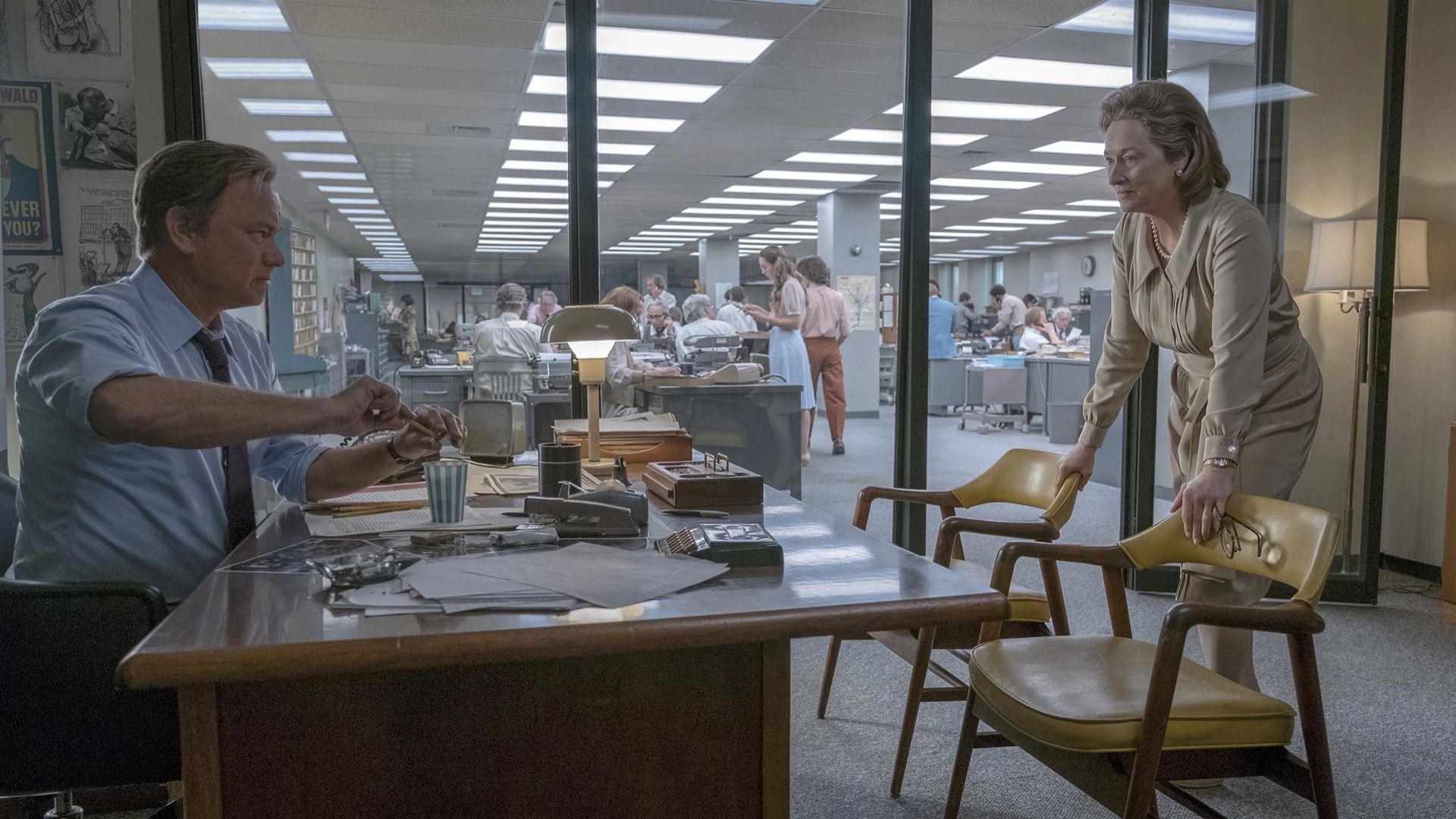 "A vigorous, stirring true-life thriller ... Steven Spielberg's latest film stars Meryl Streep and Tom Hanks in a drama about The Washington Post's role in publishing the Pentagon Papers," the Hollywood Reporter's Todd McCarthy writes (opens Dec. 22).
"An unofficial prequel to All the President's Men some 41 years after the fact, The Post stirringly dramatizes the tale of how The Washington Post ... rose to the occasion by publishing the Pentagon Papers in June of 1971 ... a fine example of that now-rare species, the big-city newspaper melodrama."
"Commercially speaking, it's a fair question to ask how many people under 40 will be drawn to a tale rooted in such quaint realities as manual typewriters, daily deadlines, midnight print runs and reporters sneaking down to the street to use a pay phone so they won't be overheard speaking with confidential sources."
"[A] good number more will now. The spectacle of real characters played by Meryl Streep and Tom Hanks standing up to a craven, mean-spirited president should resonate with many viewers of all ages."
"In the unavoidable straight-up comparison with All the President's Men, the edge decidedly goes to the older film."
"The journalistic journey of Bob Woodward and Carl Bernstein ... led to an unprecedented historical result ... The comparative breeziness of The Post is congenial, ... but the main thing here is Katharine Graham's taking hold of her inheritance."
Go deeper