Trump vs. the Pope on Middle East Peace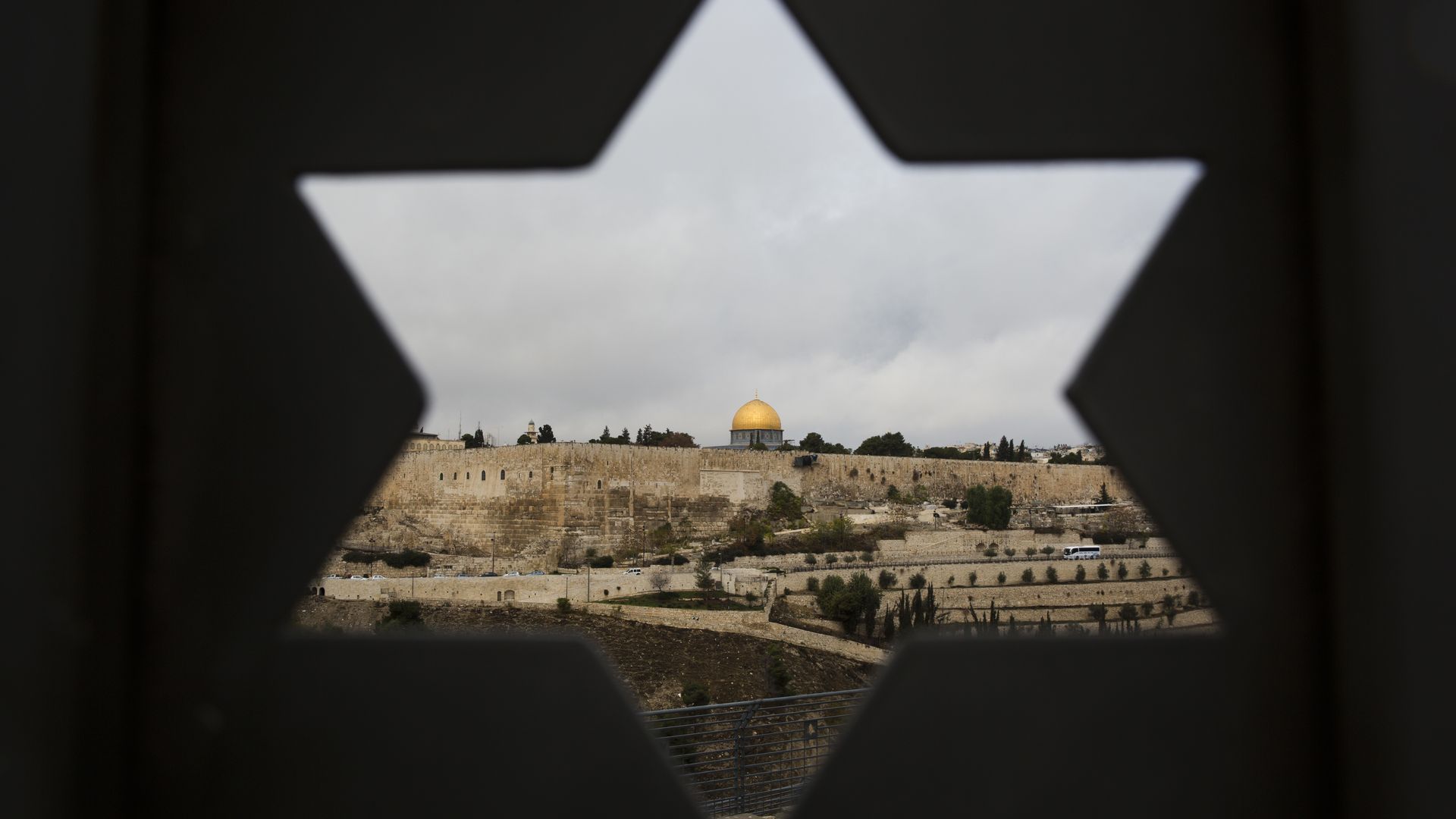 Pope Francis added his voice this morning to Arab, Muslim and European objections to President Trump's plan today to recognize Jerusalem as Israel's capital, "a move that could trigger violence in the region, derail a developing U.S. Mideast peace plan, and infuriate key allies in the Arab world and the West."
The pope said he was "profoundly concerned," and asked "that everyone respects the status quo of the city." He called on the world for "wisdom and prudence" to avoid further conflict.
Turkish Deputy Prime Minister Bekir Bozdag said recognizing Jerusalem as Israel's capital would be an act of "madness" that would "plunge the region and the world into a fire with no end in sight." (NBC)
Trump gives a statement on Jerusalem at 1 p.m. in the White House Diplomatic Reception Room.
Barak Ravid of Israel's Channel 10 News, writing on Axios, says the challenge for Trump is "how to fulfill his campaign promise of moving the U.S. embassy to Jerusalem and still get a peace deal between Israel and the Palestinians — and prevent a wave a violence across the West Bank and the Middle East."
"White House officials think Trump's decision to follow through on his campaign promise — even if only partially — strengthens his credibility around the world as a someone who stands by his word, isn't intimidated by threats, and doesn't cave to international pressure."
Middle Eastern and European leaders say the move will interfere with peace talks, per Axios' Erica Pandey:
Administration officials said on a call with reporters Tuesday evening that the president "understands the Palestinians' aspirations" and supports a two-state solution if that's what both parties desire.
Be smart: Even Bush administration alumni who are pro-Israel tell me that they find this move short-sighted — an aggravation to allies in the region when we need help with Iran, Syria and Lebanon.
One Republican who is a former national-security official told me: "If nothing was going on and everything was perfect in the world, this would be fine. But we're fighting for influence right now, and asking for support from our Gulf allies. This upsets everyone in the Middle East except Israel."
Go deeper