Palestinian leader: Trump just withdrew from peace process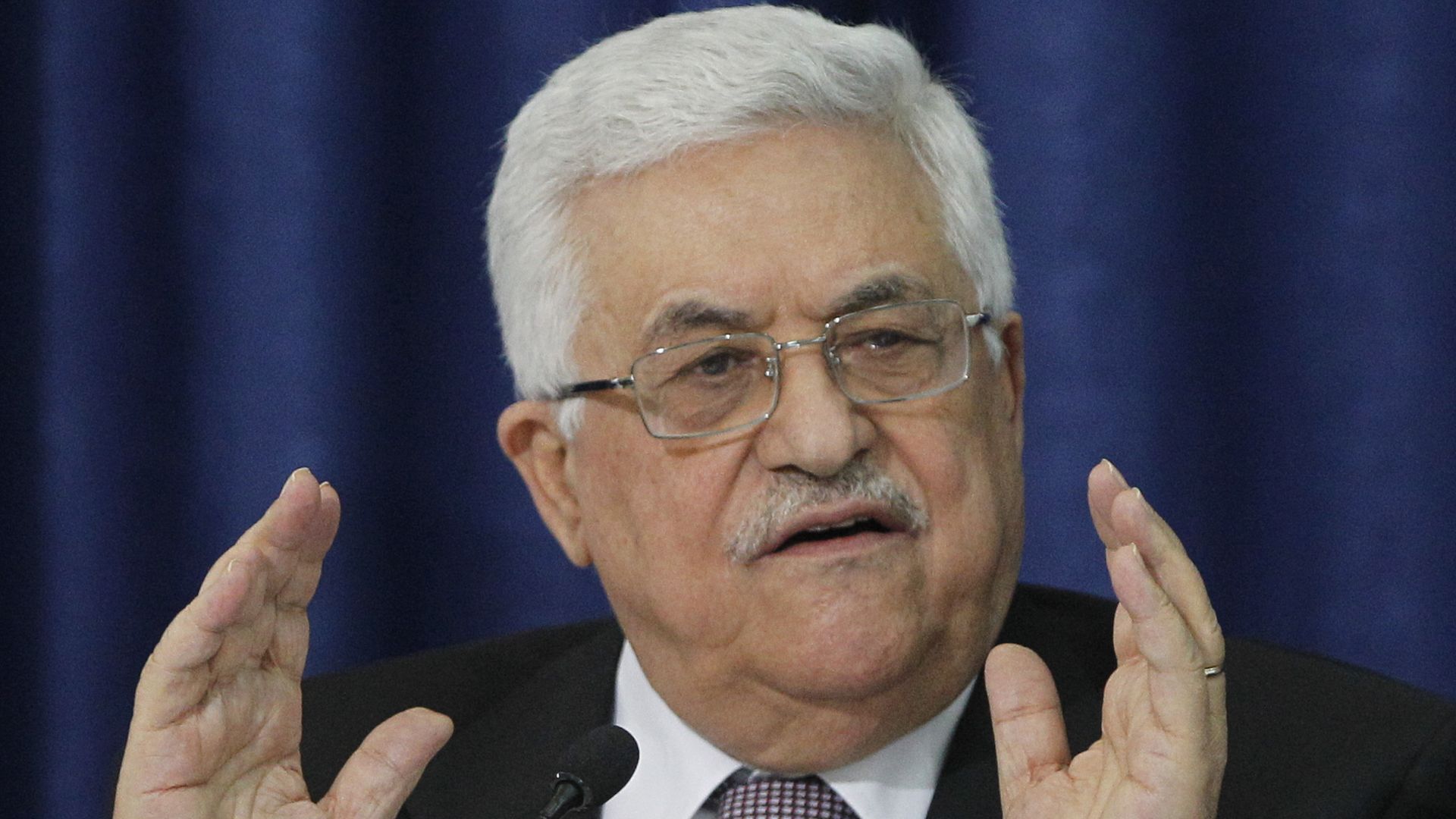 Palestininan Authority President Mahmoud Abbas rejected President Trump's recognition of Jerusalem as Israel's capital Wednesday, stating that the decision is a "declaration of withdrawal" from the Israeli-Palestinian peace process and undermines any attempt at achieving a two-state solution.
Abbas' bottom line: He said Trump's decision will "never change" the status of Jerusalem and will not give legitimacy to Israel. "It is the capital city of Palestine forever," he declared. Yesterday, Abbas joined other world leaders in warning Trump against such a decision.
Go deeper