More accusers come forward against John Conyers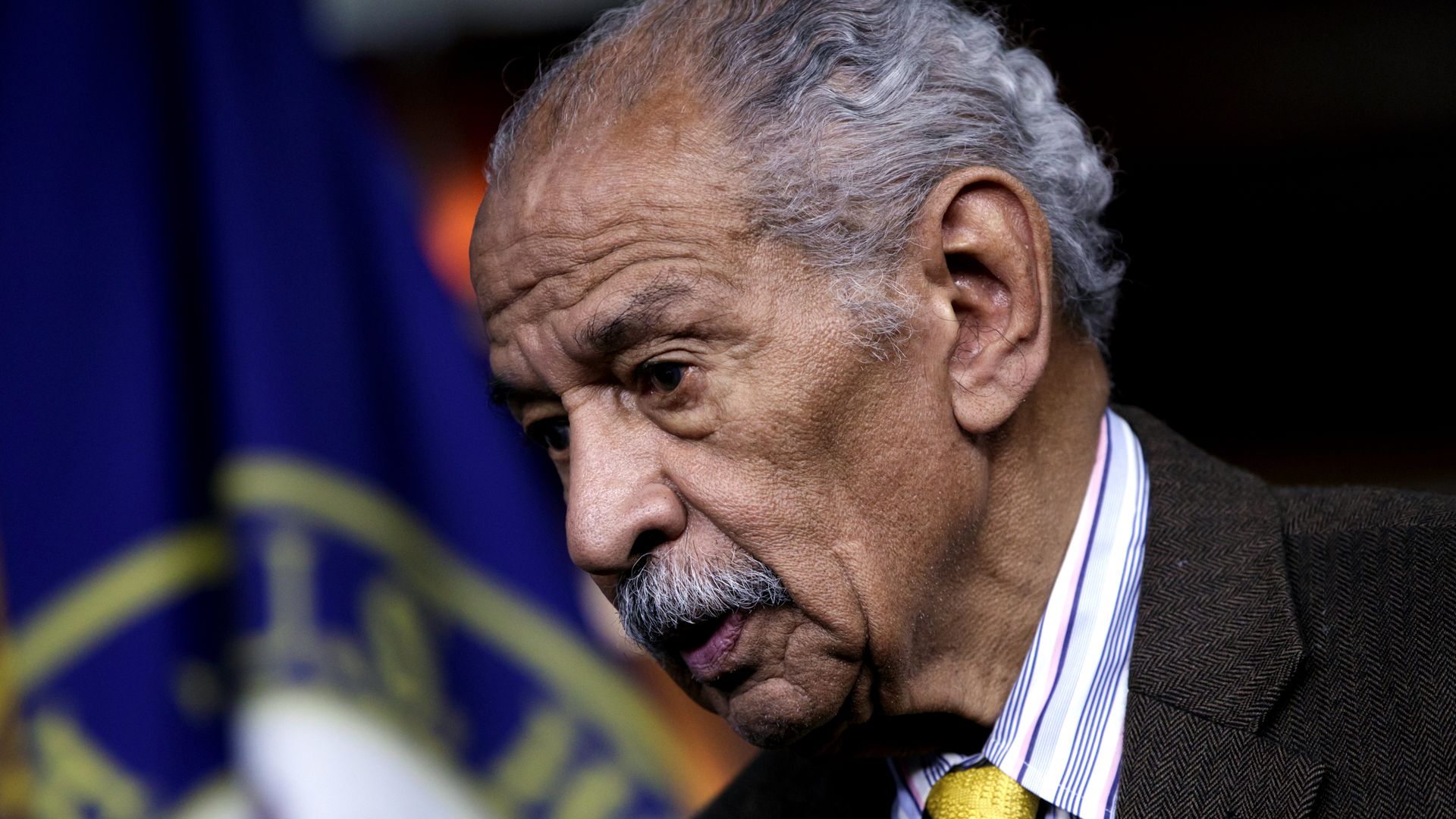 A former office intern described her accusations to the Washington Post while Rep. John Conyers (D-Mich.) was hospitalized in Detroit, and Los Angeles attorney Lisa Bloom tweeted that she had affadavits from several other accusers that planned to make public.
Why it matters: Conyers officially submitted his resignation on Tuesday, which ended the House ethics probe on his alleged misconduct. But this means the revelations aren't finished.
The latest allegations:
Courtney Morse, 36, told the Post that she was a 20-year-old college student when Conyers propositioned her for sex. Morse said she quit her internship after rejecting his advances. Following Conyers resignation, Morse said she thinks the 88-year-old took the "easy way out," adding that she thinks he resigned to escape further scrutiny.
Elisa Grubbs, who worked for Conyers from 2001 to 2013, said in an affadavit released by Bloom that the congressman used to sit "close to me while stroking and rubbing my thighs." She described one instance when Conyers slid his hand up her skirt and rubbed her thighs while sat in the front frow of a church. On a separate occassion, Grubbs said Conyers came out of a bathroom "completely naked" while knowing she was in the room.
Go deeper