The Congressional Black Caucus backlash over Conyers exit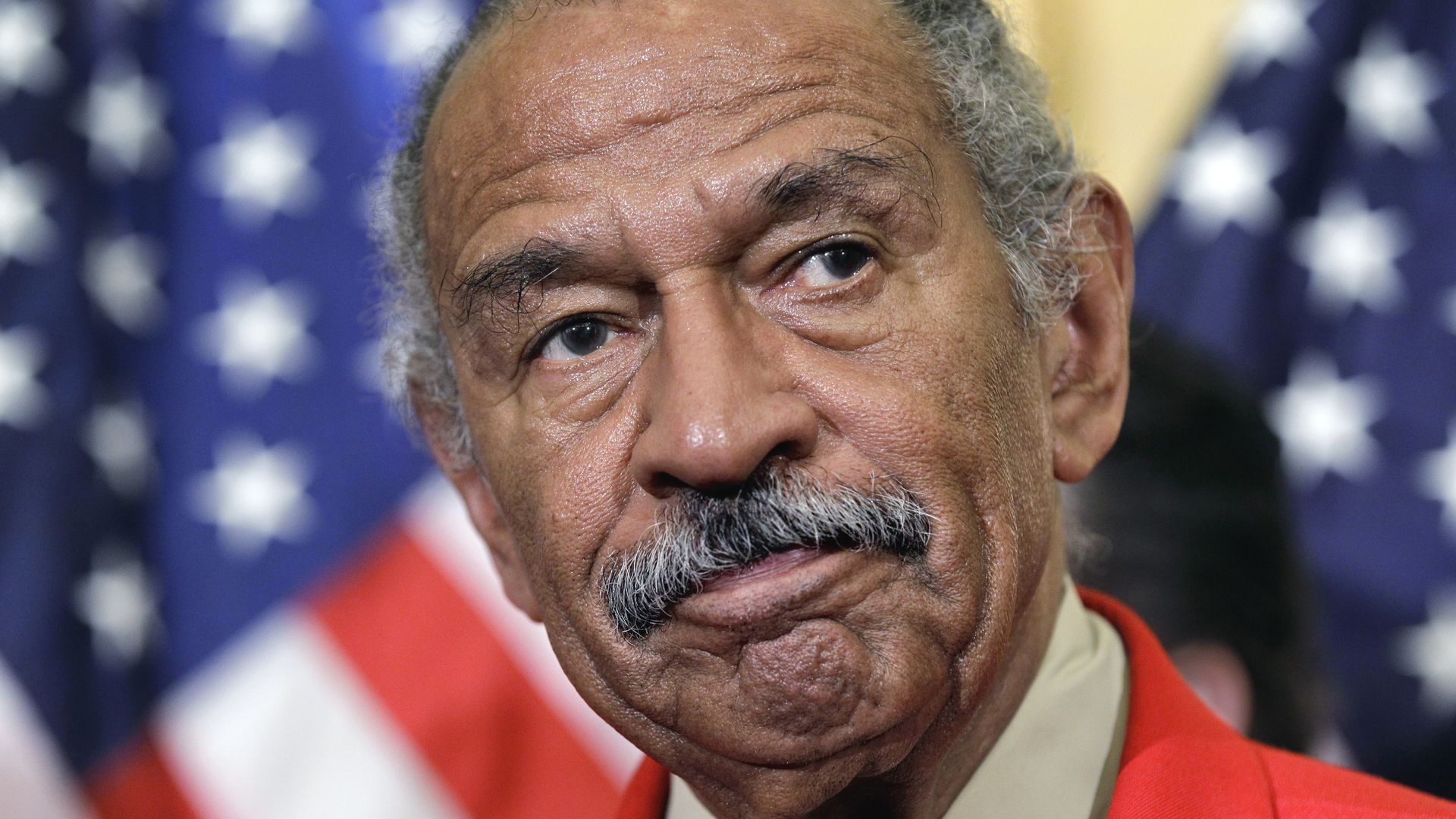 Some members of the Congressional Black Caucus believe that Rep. John Conyers, who abruptly resigned Tuesday after multiple allegations of sexual harassment, received undue scrutiny due to his race, according to a Politico report.
The big picture: Some members of the CBC aren't going so far as to call the treatment of Conyers' racist, but they do note that other sitting members of Congress, like Sen. Al Franken and Rep. Blake Farenthold, have managed to avoid significant pressure to step down while facing their own allegations of sexual misconduct. And another CBC faction thinks that Conyers' declining physical and mental state at 88 years old accelerated the process.
Some quotes from CBC members to Politico:
Rep. Marcia Fudge: "Certainly it seems as if there is indeed a double standard. When it happens to one of us, we're guilty until proven innocent."
Rep. Cedric Richmond: "Do I think he was treated like everyone? No, he wasn't. I think it was an easy call for people to talk about him."
An anonymous CBC member: "This was as much about Pelosi's own politics as it was about Conyers. I think she was forced into it, and I think it was very unfortunate."
Go deeper