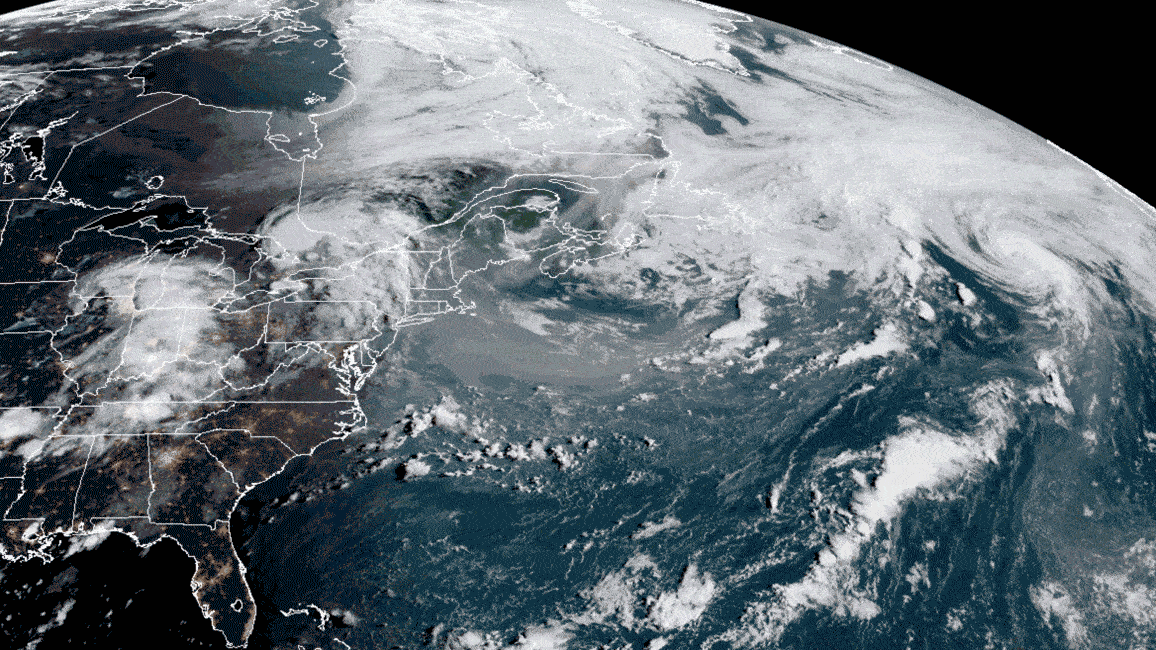 Satellite loop showing wildfire smoke drifting across the Atlantic, towards Western Europe. Credit: Data: RAMMB / CIRA; GIF: Harry Stevens/Axios
Smoke from devastating wildfires burning from California to British Columbia has traveled all the way across the Atlantic Ocean, having hitched a ride with west-to-east moving storm systems.
Why it matters: The sighting of North American wildfire smoke in Western Europe indicates how major disasters in one country can affect people thousands of miles away.