https://www.axios.com/where-in-the-world-is-mars-water-1515110740-0f7ca03a-285f-4f5d-9390-a67740f149ca.html

Where in the world is Mars' water?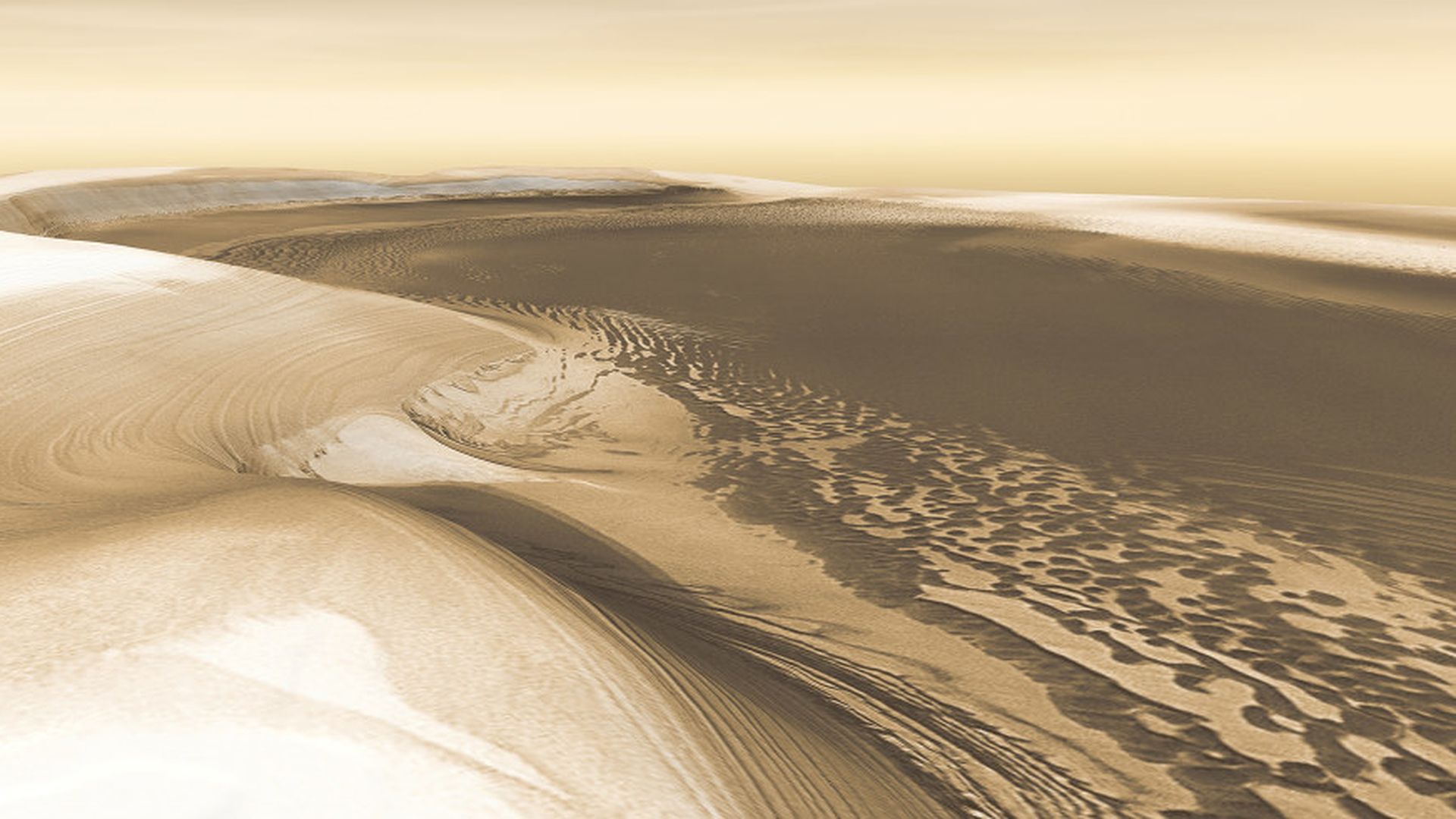 In the beginning, Mars was a water world. But at some point in Mars' distant past, much of that water disappeared, leaving behind polar ice caps and a complex geology. Figuring out just where it went has been a major priority for scientists — life as we know it can't exist without water, and any future settlers would need a steady supply.
What's new: A new study, published Wednesday in Nature, suggests that much of what remains might in inaccessible. Some went into space, but even more of it may have sunk into the ground like a sponge, only to become bound up in minerals deep within the planet. "Mars, by virtue of its chemistry, was doomed from the start," study author Jon Wade, of Oxford University, tells Axios.