https://www.axios.com/what-youll-see-under-the-new-tax-code-1515110727-a106c9c4-e3f4-491c-92a5-90dada74acb9.html
What you'll see under the new tax code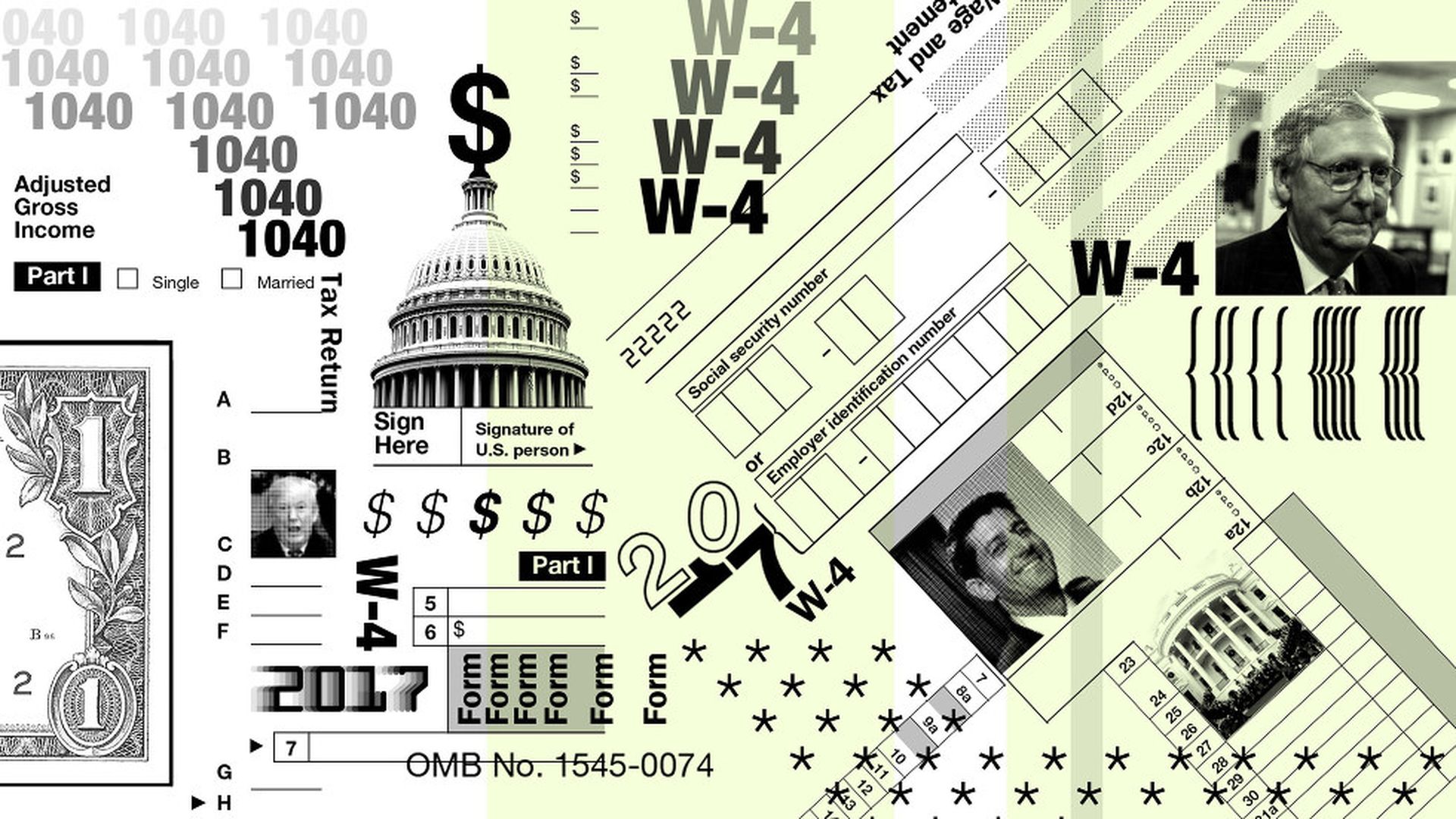 The biggest rewrite of the tax code in more than 30 years is about to become a reality. Starting next year, most individual tax rates will be lower, the corporate tax rate will go down, and lots of other tax benefits will kick in.
But the Affordable Care Act will be disrupted, some medical research could suffer, and the new tax rules will require intensive planning by everyone from businesses and tech companies to the health care and energy industries.
Here's what to expect in the short term and the long term.