https://www.axios.com/what-the-koch-brothers-want-with-time-inc-1513307185-78fe236b-4363-4f6d-bb87-8e9067600a49.html
What the Koch brothers want with Time Inc.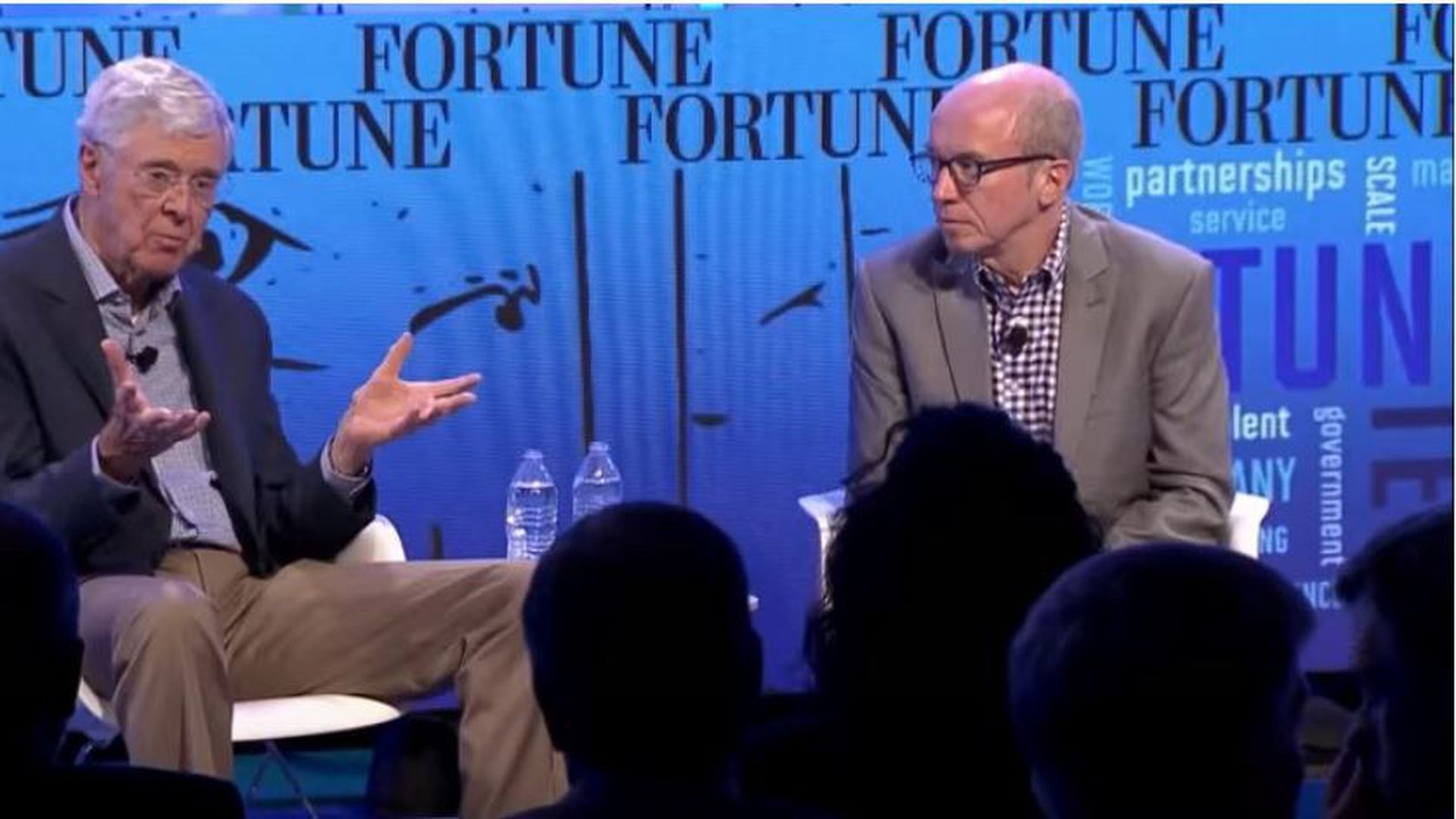 The Koch Brothers are investing $650 million to support Meredith Corp.'s takeover of Time Inc., and insist that they won't have any managerial or editorial influence over the combined magazine publisher. But no one involved with the deal will say that the promise of passivity is codified in anything beyond press releases, and the prospect of a strong financial return is anything but certain.
Why it matters: The investment could give the GOP mega-donors proximity to a news publications like Time and Fortune, plus widely-read lifestyle magazine People.