https://www.axios.com/uber-ceo-talks-1518659885-e964f8df-dd21-4b61-98c0-7fafd0dde1d2.html

Uber CEO: Softbank deal, Waymo settlement were about "peace"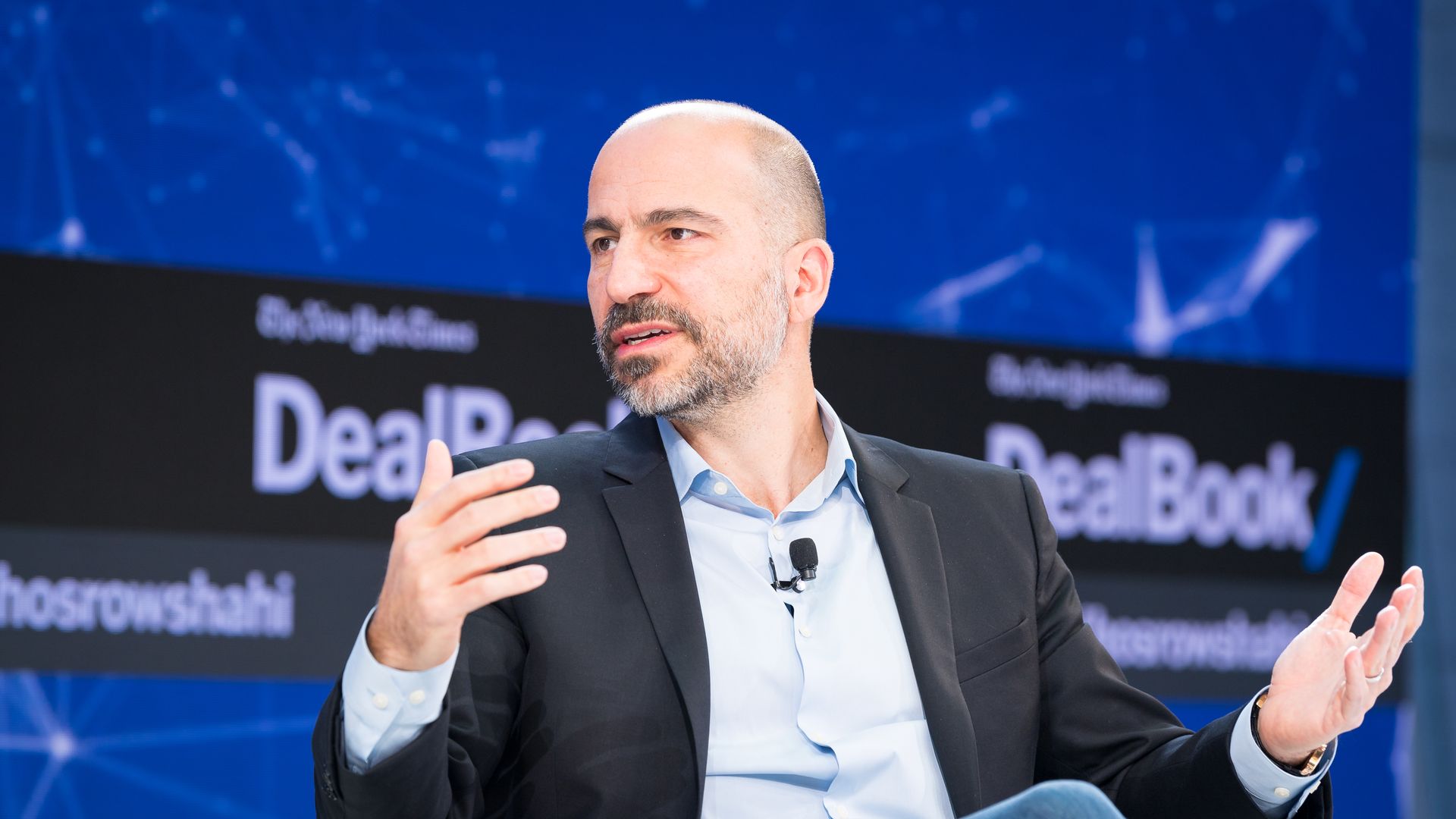 Two of Uber's recent deals — an investment from Softbank and settling its lawsuit with Waymo — were about keeping "peace in the kingdom," said new CEO Dara Khosrowshahi on Wednesday at Goldman Sach's tech conference in San Francisco.
Big picture: Khosrowshahi's job so far has been clear: eliminate as much drama from the company as possible. The Softbank investment in particular, was about providing liquidity to early shareholders and paving way for important governance changes that have been overdue.