https://www.axios.com/trumps-new-slogan-promises-plus-6923eb48-f87b-4064-acec-1a0cc1522634.html

Trump's new slogan: "Promises plus"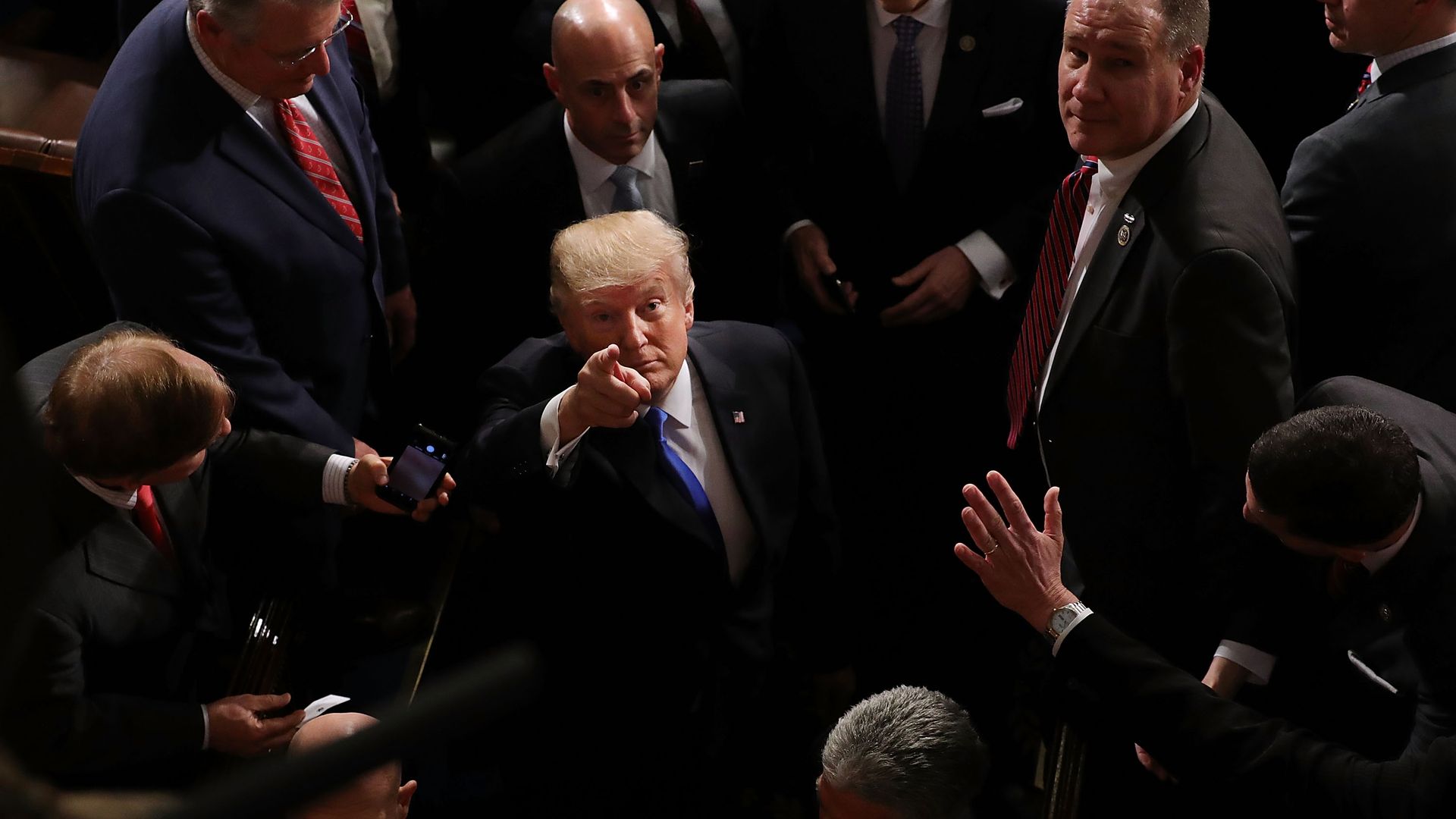 President Trump told Republicans at the GOP retreat in West Virginia Thursday that the Senate should vote on the White House's immigration framework — a plan that includes a permanent solution on DACA, secures the border, ends chain migration, and cancels the visa lottery. "Those are the four pillars," said Trump.
Why it matters: During his State of the Union address on Tuesday, Trump called for a "fair compromise" on immigration, but as Axios' Dave Lawler reported, it "sparked the first jeers of the night from some Democrats."