https://www.axios.com/trump-kicks-of-nra-speech-with-endorsements-to-abbott-cruz-9da3d07e-6b8c-439a-ab31-1decffd52ff4.html
Trump says countries are "sending their worst" immigrants to U.S.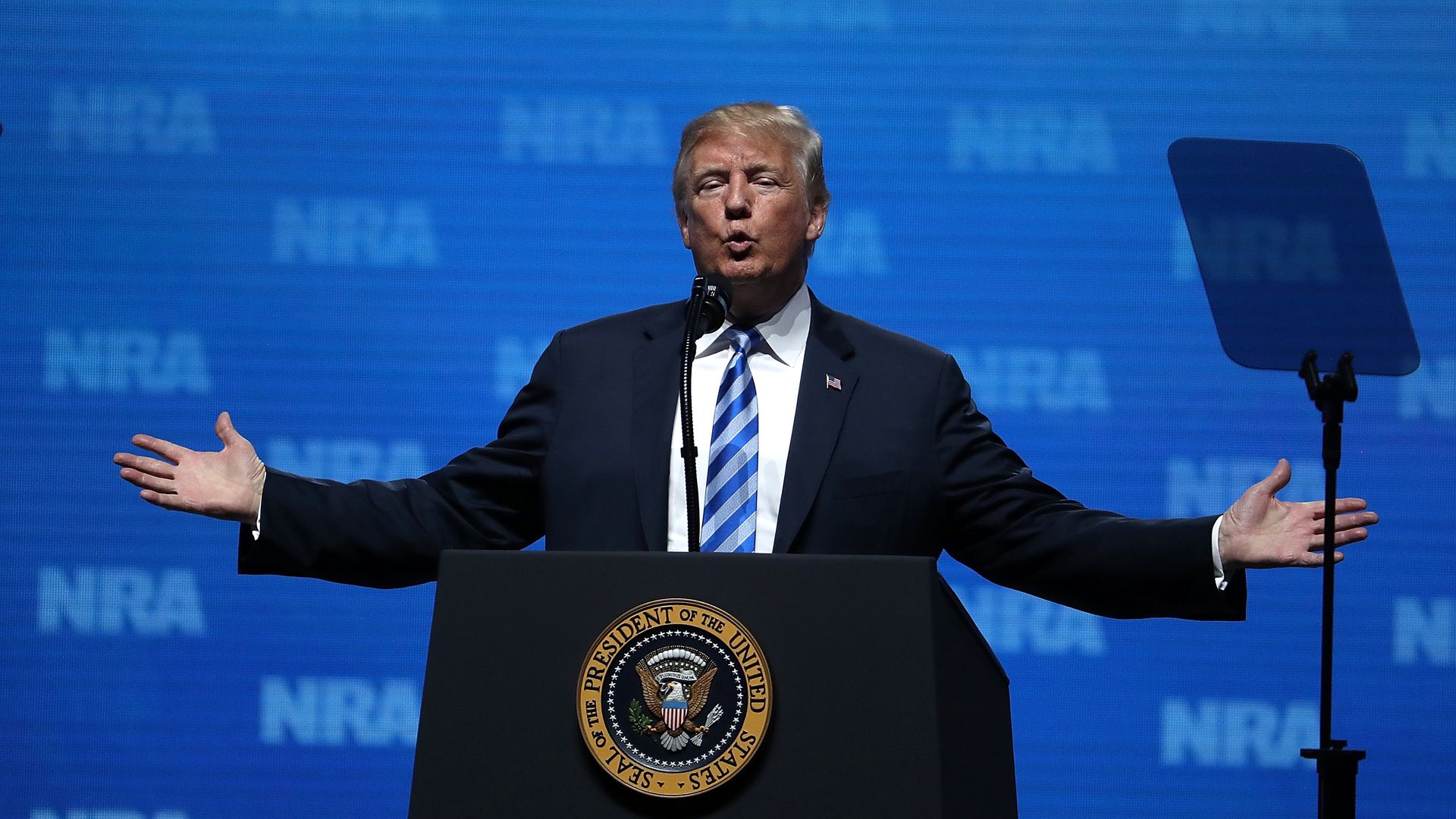 During a visit to the NRA's annual meeting in Dallas, President Trump touted the latest unemployment numbers, said countries who send immigrants to the United States "send up their worst," and praised the judge who said Mueller aims "to hurt Trump."
On gun control: The president noted that there "has never been a case where more red flags have been shown" in the case of the Parkland school shooting, but nothing was done and claimed that 98% of public shootings happen in places where guns are banned. He slammed "gun-free" zones and saying the signs read shooters can "come in and take us."