https://www.axios.com/the-double-edged-meaning-of-george-w-bush-and-the-last-republican-president-1513306667-dce28ef6-235c-46e7-a33b-40bcef1f2731.html

The double-edged meaning of George W. Bush and "the last Republican president"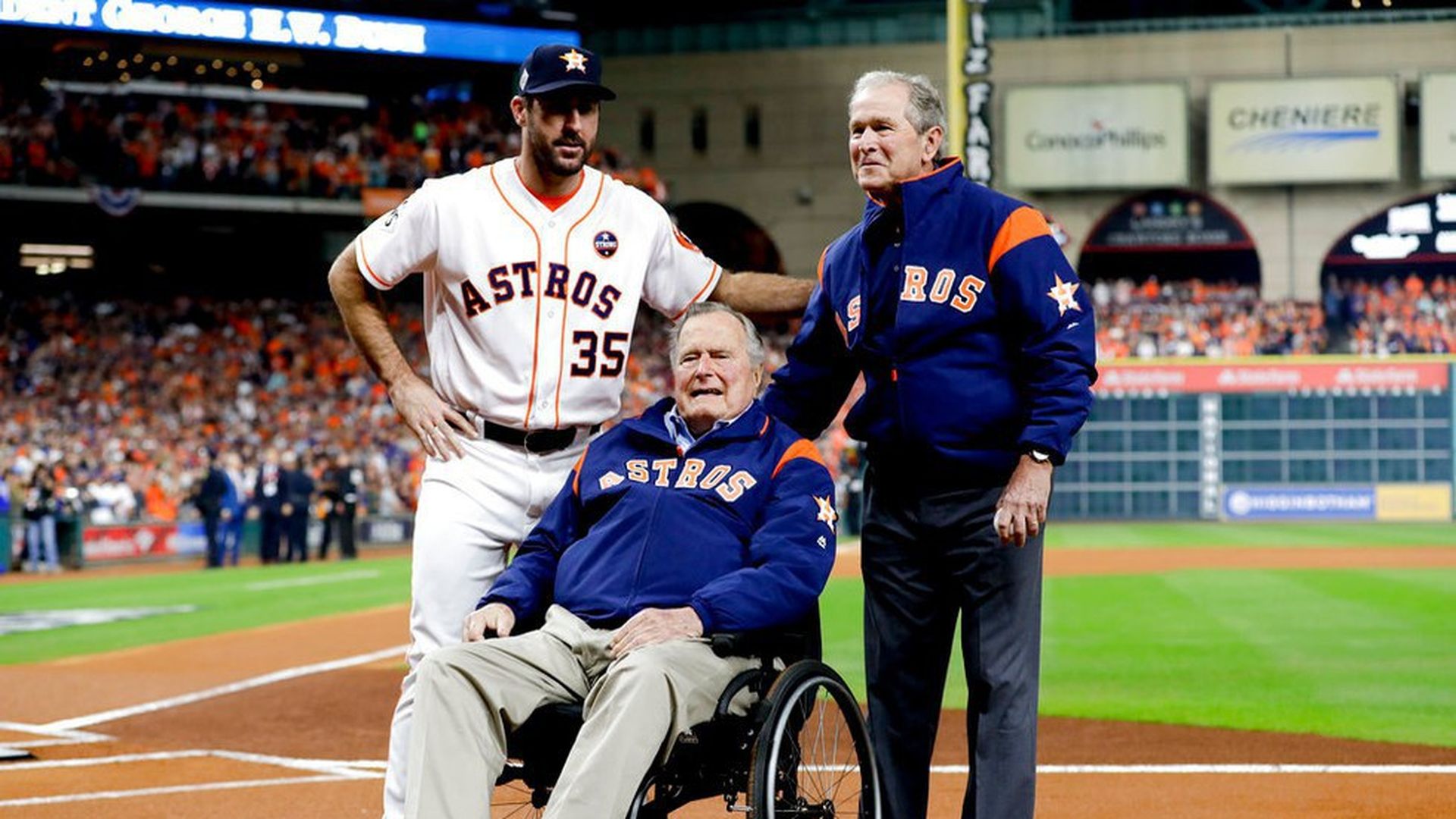 In May 2016, former President George H.W. Bush told Mark Updegrove, author of a forthcoming book about the two presidents Bush, when asked about Donald Trump: "I don't like him ... I don't know much about him, but I know he's a blowhard. And I'm not too excited about him being a leader."
And former President George W. Bush said: "This guy doesn't know what it means to be president."