Senate Intel gets in on the AI conversation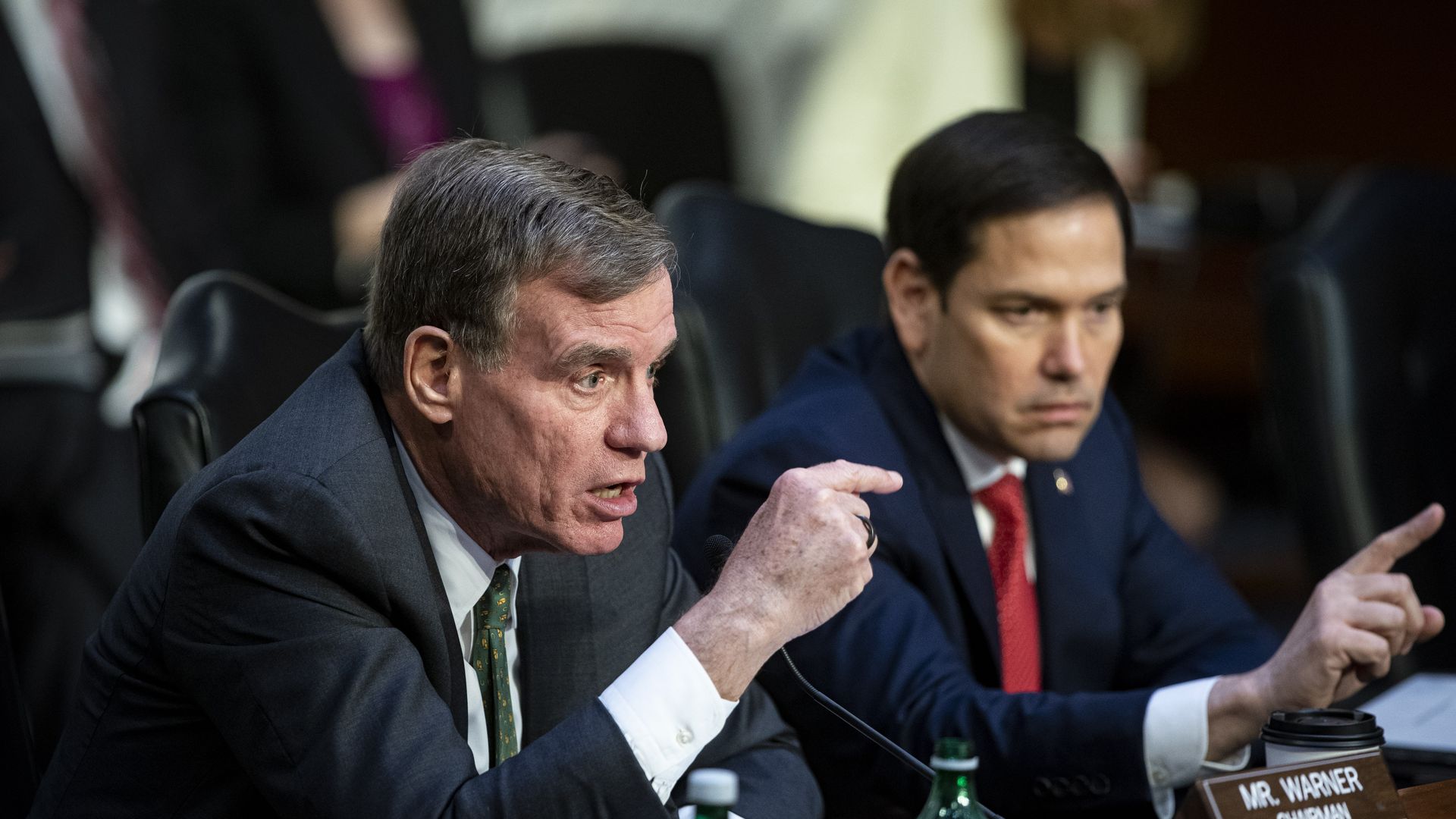 Senate Intel explored the use of AI in intelligence and the dangers of advanced AI models in a rare open hearing Tuesday.
What they're saying: Chair Mark Warner focused on the importance of applying regulatory safeguards to AI while recognizing its innovative possibilities for defense.
"While the U.S. intelligence community has benefited from AI innovation ... so too should we now anticipate that a wider set of foreign governments will be able to harness these tools — many of them developed and released by U.S. technology companies — for their own military and intelligence uses," he said in his opening remarks.
Witnesses included Benjamin Jensen, a professor at the Marine Corps University School of Advanced Warfighting, Jeffrey Ding, a political science professor at George Washington University and Yann LeCun, chief AI scientist at Meta.
Flashback: The Senate Intelligence Committee — also then with Warner at the helm — conducted a bipartisan investigation into Russian interference in the 2016 election via social media.
Warner, in his opening remarks on Tuesday: "The ability for foreign actors to generate hyper-realistic images, audio and videos will — undeniably — make it harder for Americans to navigate our ever-more complex, fraught, and fast-paced media environment."
Warner said Congress can't make the same mistakes it made by failing to regulate social media.
Our thought bubble: The hearing touched on everything from AI watermarking to export controls to the future of Section 230. Lawmakers are still all over the place on AI, even senators who actually have access to sensitive intelligence sources and methods.
Go deeper