The questions left unanswered by Facebook, Google and Twitter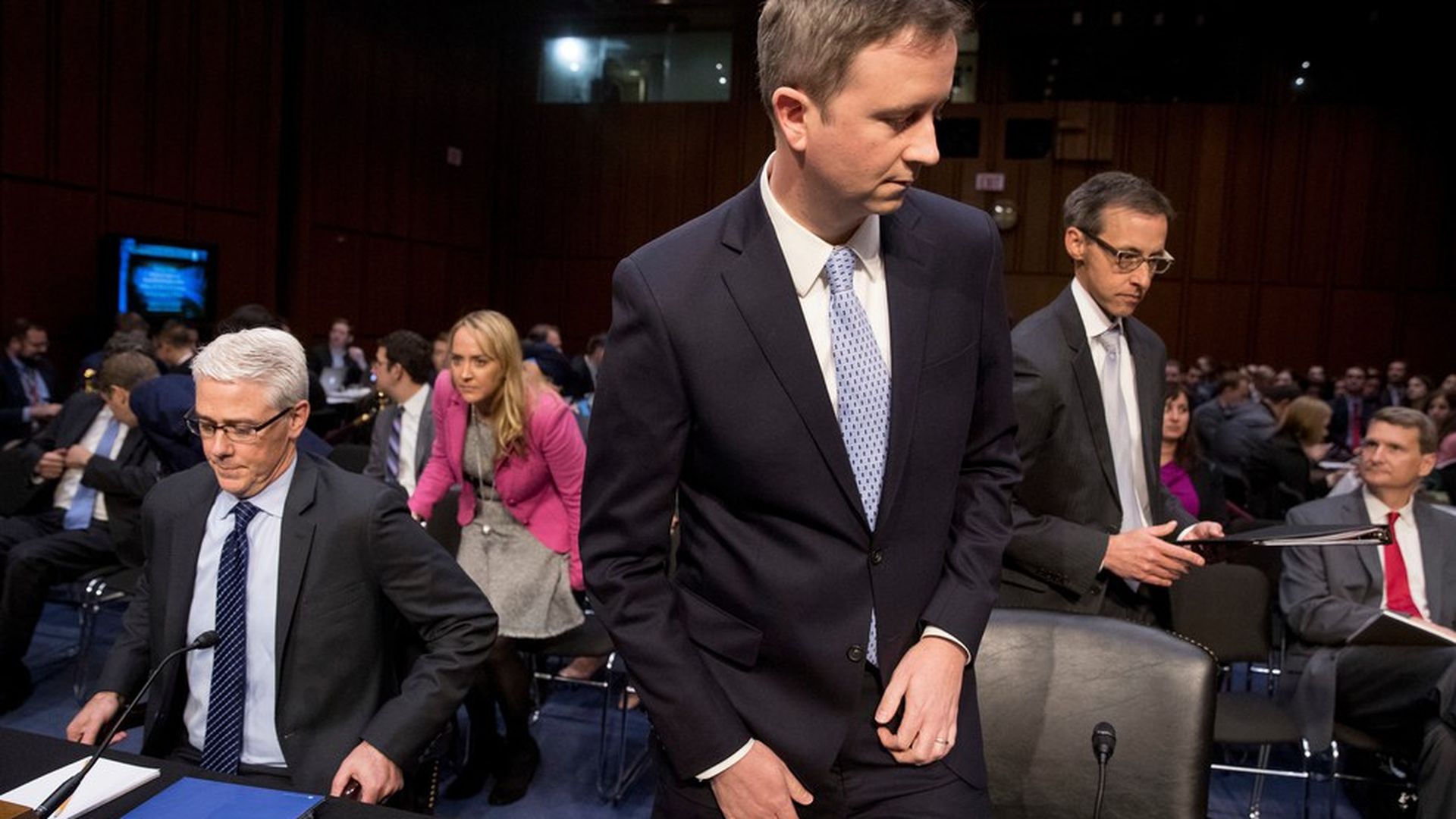 The top lawyers for Google, Twitter and Facebook spent more than two hours yesterday explaining how they are cracking down on malicious activity by foreign actors, but we walked away from the hearing with a few unanswered questions. The tech execs will have two more interrogations today by both the House and Senate Intelligence Committees.
What was the overall influence of this Russian campaign? This question is at the heart of the investigation into social media's impact on the election, and it was posed by Hawaii's Sen. Mazie Hirono. But Facebook's general counsel Colin Stretch said he wasn't able to make judgements on voters' motivations last November.
Will the companies support the Honest Ads Act? They danced around whether they would back legislation that would make them disclose more information about online political ads. Sen. Mark Warner is sure to push them on this during today's hearing.
What about the role the companies play in shaping ad campaigns? Google and Facebook's representatives avoided commenting on a news report that employees had worked with an anti-immigrant ad campaign. And, thanks to the "embedded" employees the companies had with the Trump campaign, there are more questions about how the firms work with controversial issue campaigns.
Will their resources be sufficient to fight this issue? The companies have pledged to invest more money and personnel to catch and prevent extremist content. But several senators were doubtful that they'll be able to successfully identify the origin of so much content and advertising. This is a question that users have, too: Per a recent Axios-SurveyMonkey poll, a majority of Americans think that human screening (rather than algorithms) should be the primary way that social media platforms screen for "inappropriate and offensive ads or content."
How much do lawmakers really understand about online metrics? The tech execs are fluent in the language of impressions, organic content, reach and views — but it was clear that the lawmakers are not. Several asked for clarifications on the technical intricacies of the issue. It was a hard conversation to follow for those not steeped in internet lingo, and that could be a vulnerability for the companies trying to convince Congress that Russian-influenced content on their platforms was relatively small.
Today: The Senate Intelligence Committee's hearing with the companies starts at 9:30 a.m. Eastern, and the House Intelligence Committee holds its hearing at 2:00 p.m. Eastern.
Go deeper: What Facebook, Google and Twitter said in their first hearing
Go deeper