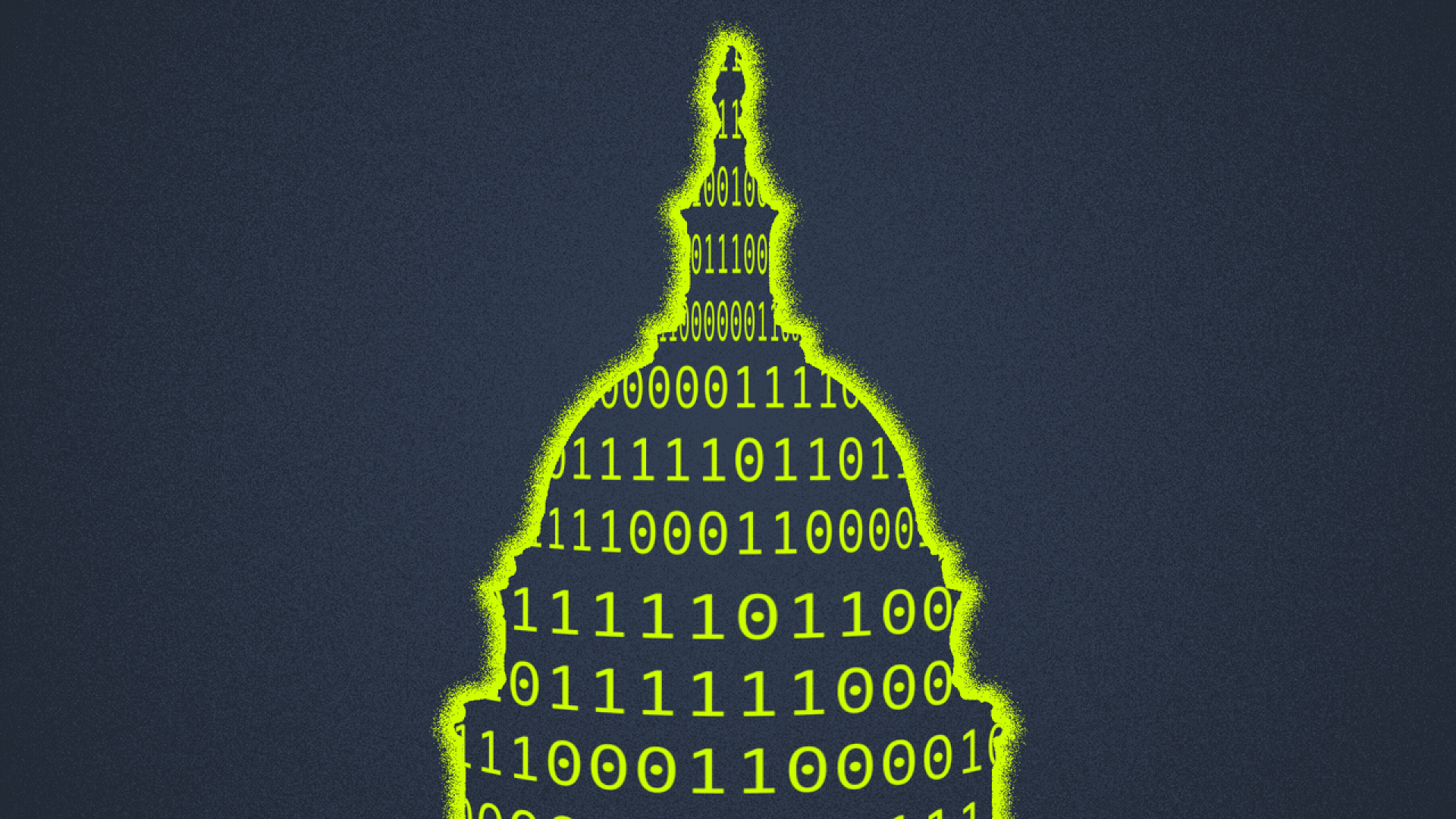 Congress faces a long list of tech policy priorities as members return from August recess.
Driving the news: Lawmakers have introduced tons of tech bills and held some high-profile markups and hearings with tech executives this year. But making sure the government doesn't shut down will be top of mind.
Senators get back to D.C. today. House members return next week.
Here's what we're watching:
1. The Senate Commerce Committee: Chair Maria Cantwell plans to ramp up efforts on tech policy.
That includes taking up more measures on kids online safety, data privacy and AI.
Cantwell said she's interested in Sen. Brian Schatz's Protecting Kids on Social Media Act.
Our thought bubble: Expect Cantwell to make a big play on AI in an effort to influence the discussions on regulation that Senate Majority Leader Chuck Schumer and the Senate Judiciary Committee currently dominate.
She's pursuing legislation modeled after the GI Bill to train and educate workers, given the impacts of AI, and has a history of passing other AI measures in recent years.
Meanwhile, Schumer is holding his first AI insight forum on Sept. 13 with a slew of tech company CEOs, civil society groups and unions.
They're set to discuss his framework for responsible AI.
2. The House Energy and Commerce Committee: There are still no signs of life for the American Data Privacy and Protection Act, a comprehensive bill that would streamline the country's fragmented data privacy laws, though committee leaders say they remain committed to it.
The committee has been fielding stakeholder input on tweaks to the bill before reintroduction.
Some observers contend that passing a national privacy standard is long overdue and that the ADPPA would accomplish two goals as it includes language addressing concerns related to AI.
The ADPPA would require AI companies to do impact assessments and design evaluations aimed at tackling AI bias and discrimination.
"This is ripe and something that can get done now," said Craig Albright, VP for U.S. government relations at BSA.
3. China: President Biden's recent move to restrict U.S. investments in certain high-tech sectors in China is running parallel to congressional efforts to do something similar through the National Defense Authorization Act.
Sens. Bob Casey and John Cornyn's Outbound Investment Transparency Act — which would require the administration to create a notification process but wouldn't prohibit any transactions — made it into the Senate's NDAA with a broad 91-6 amendment vote.
"In the coming weeks and months, we look forward to working to align our approaches, developing an outbound regime that best advances our national security," a senior White House official told reporters in an Aug. 9 call, referring to Casey and Cornyn's bill.
In the House, some Republicans want expansive restrictions on China, while others want a more targeted approach.
Meanwhile, E&C Chair Cathy McMorris Rodgers, Senate Intelligence Committee Chair Mark Warner and Cantwell all want to ban or restrict TikTok.
4. Quantum: The National Quantum Initiative Act is set to expire on Sept. 30.
Lawmakers could keep trying to reauthorize it through the NDAA, but it's more likely to ride on a different package this year.
Separately from reauthorizing the NQIA, industry is pushing for language in the House's NDAA that would require DOD to create a pilot program for near-term quantum applications.
5. Agencies: Various tech regulators are waiting on Congress to fund programs, fill seats and renew authorities.
Schumer filed cloture at the end of July on approval of FCC nominee Anna Gomez, meaning the Senate could vote on her appointment as soon as this week — and potentially give the agency the first Democratic majority since the start of the Biden administration.
The FCC's spectrum authority has lapsed for the first time in 30 years as House members and senators debate how to renew its power.
NTIA is up for reauthorization this year.
No plans have been announced for FTC nominees Andrew Ferguson and Melissa Holyoak, even as the agency gears up for potential major antitrust action against Amazon.
The National Science Foundation, the National Institute of Standards and Technology, and the Energy Department's Office of Science are banking on appropriators to fund the ambitious goals they're tasked to meet under the CHIPS and Science Act.
Of note: With limited floor time and pressure to fund the government for the next fiscal year, Schumer is likely to package several kids online safety proposals together if they stand a chance of passage.
Schumer highlighted the effort in his dear colleague letter on Friday. But first, he has to see that all major rifts remaining over those bills are sufficiently worked out, and then decide if it's still a priority for this year.
The Kids Online Safety Act, COPPA 2.0, the Cooper Davis Act, EARN IT and STOP CSAM have been cleared out of their respective committees and are all contenders for the package.
Bills about Section 230, competition and other tech issues are still floating around, but they lack real momentum.
Go deeper