Biden restricts high-tech investments in China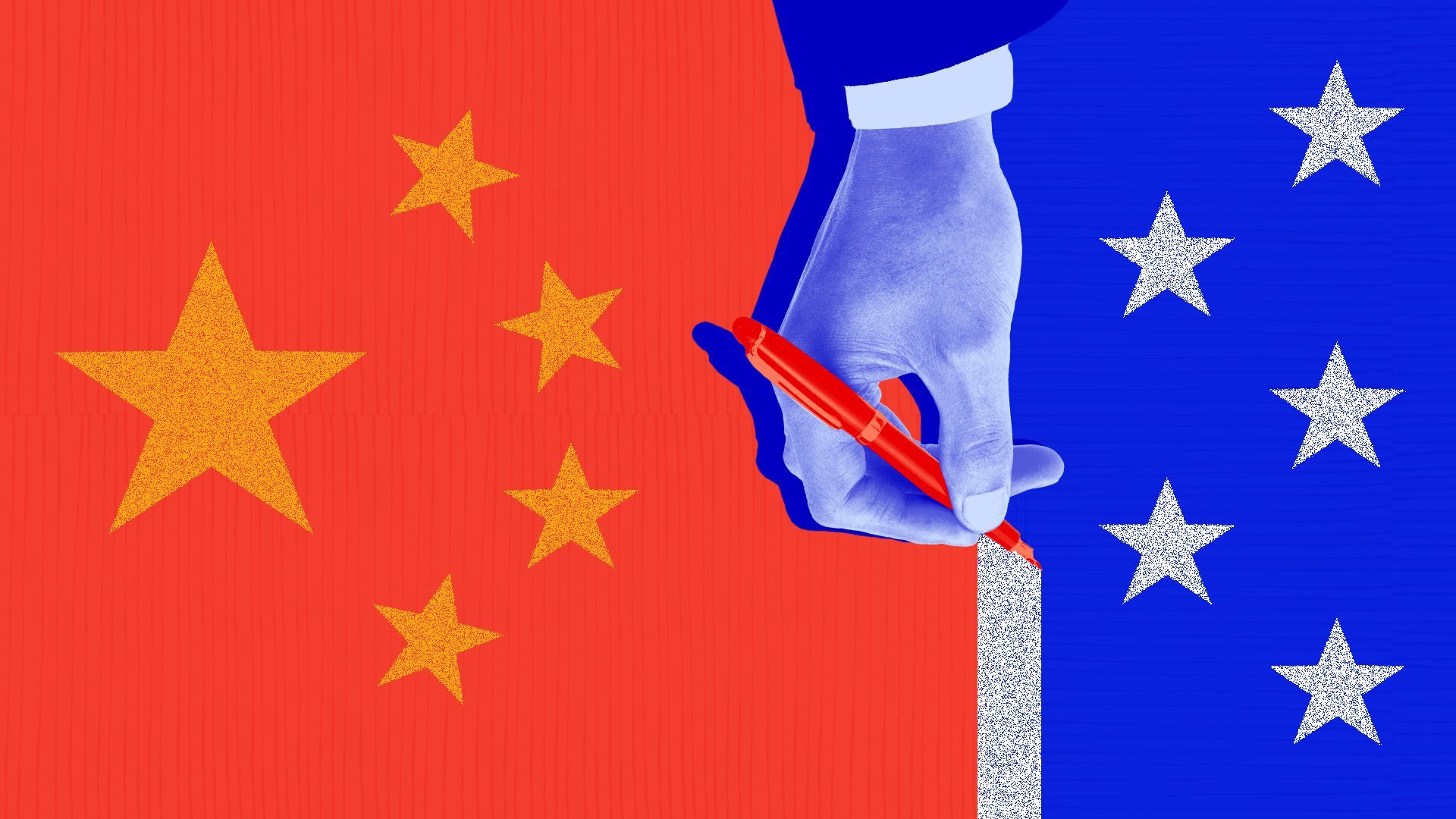 President Biden on Wednesday signed an executive order restricting U.S. investments in high-tech sectors in China that are deemed national security threats.
What's happening: Private equity and venture capital firms will not be able to invest in the riskiest transactions in advanced-tech sectors in China, including certain artificial intelligence systems, quantum computing and advanced chips.
Administration officials and lawmakers point to concerns that U.S. players are aiding in Chinese military and intelligence end-uses.
How it works: A senior administration official told reporters criminal penalties as a form of enforcement would be "jumping the gun," but the Treasury Secretary does have the power under the International Emergency Economic Powers Act to unwind investments deemed impermissible.
The official added they don't expect additional technology areas will be added.
The EO calls for certain investments to be prohibited, while others only require notification.
U.S. companies investing in a more expansive set of transactions in AI and advanced chips will be required to report their financial activity to the Treasury Department, for instance.
As of now, Treasury is considering prohibiting investments in quantum and isn't looking at a notification requirement.
What they're saying: "I want to be clear, this is a national security action, not an economic one," another senior administration official told reporters.
"We recognize the important role that cross border investment flows play in U.S. economic vitality, and this executive order is aimed at narrowly protecting our national security interests while maintaining that long standing commitment to open investment."
Yes, but: While the Biden administration's move is narrow, it's still bound to heighten tensions between the world's two largest economies.
Of note: Companies are already prohibited or restricted from exporting to China a lot of the technology and products that would fall under these new investment restrictions.
Wednesday's executive order is meant to stop the way these investments are undermining existing export controls, according to the administration.
Flashback: The leaders of the House China Select Committee last month targeted four U.S. venture capital firms with investments in Chinese AI and quantum companies, requesting detailed information about their business deals.
A source close to the committee said all four funds that were targeted expressed their intent to cooperate with the investigation.
What's next: Treasury on Wednesday will publish an advanced notice of proposed rulemaking on the restrictions that will be subject to public notice and comment.
The final rule will incorporate feedback from stakeholders on aspects such as definitions, technical details on technologies and products, scope, structure and enforcement.
Go deeper