How U.S. vs. Google impacts the Hill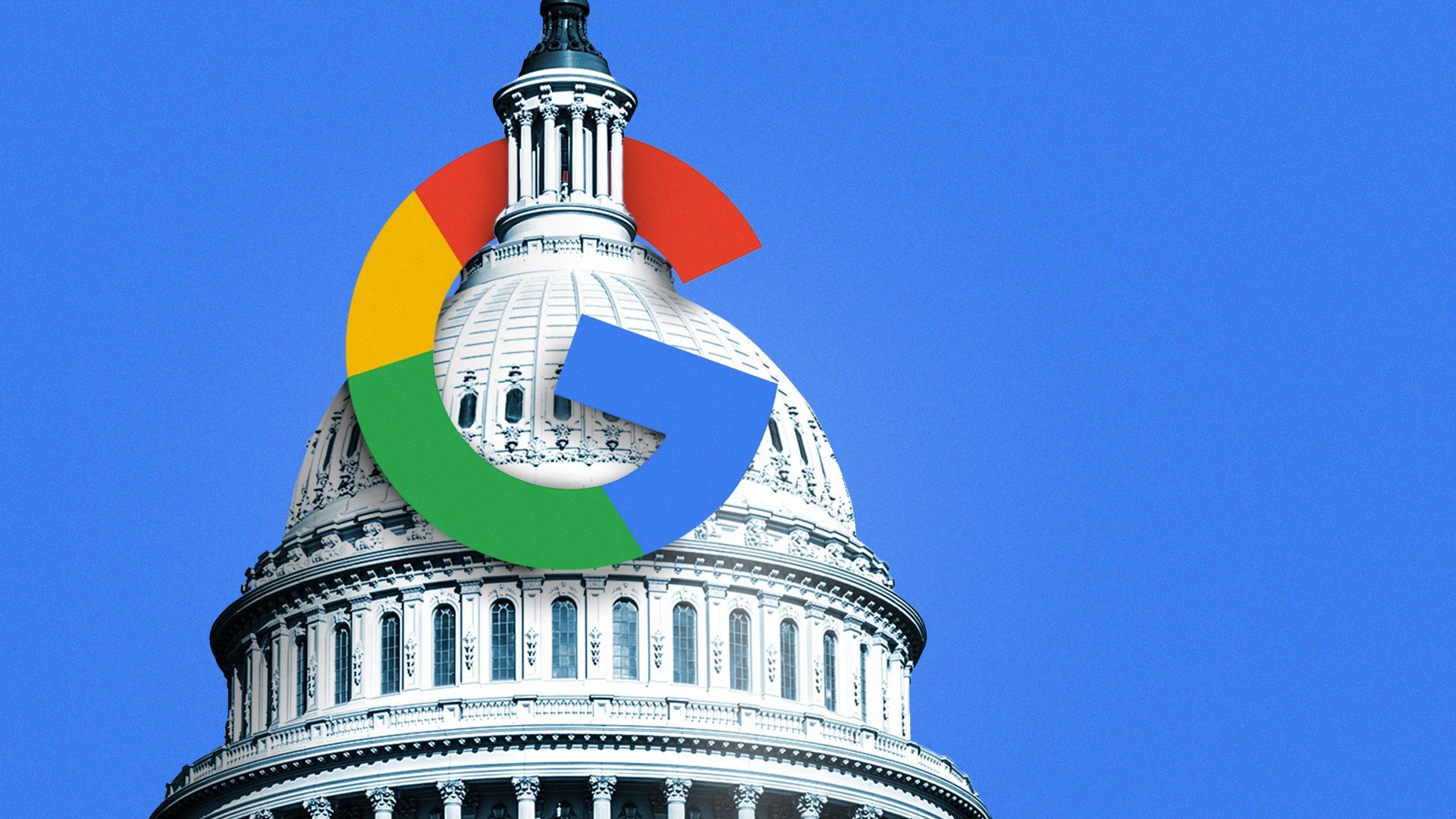 In the time that Google, the DOJ and state AGs have been duking it out over antitrust claims, Congress has been trying to tackle tech competition.
Yes, but: Congress' efforts haven't resulted in major new legislation, meaning it's been up to the agencies and courts to determine how antitrust should be applied in the digital platform age.
Why it matters: Ultimately, courts and agencies can enforce and interpret only the antitrust laws on the books. Without new legislation, they're left to determine how decades-old laws apply to new technology.
Flashback: The House Judiciary Committee's antitrust subpanel did a sweeping investigation and report on the state of competition in digital markets in 2020, culminating in the introduction of landmark tech antitrust bills.
The Senate Judiciary Committee pushed its own version of some of those bills aggressively in 2022, and two of them — the American Innovation and Competition Online Act and the Open App Markets Act — came very close to a full floor vote but didn't make it.
AICOA was reintroduced for 2023 and advocates argue it's still in play. But any major momentum is gone.
Some bills that impacted court venues for antitrust cases and boosted antitrust funding for agencies did pass.
What we're watching: Whatever conclusions the DOJ comes to about the legality of Google's actions and if there is illegal monopoly-building may color what Congress does next.
The Justice Department endorsed AICOA and has said that whatever laws are on the books, it will enforce.
The intrigue: Some of the behaviors that bills like AICOA sought to prevent, such as "self-preferencing," echo claims from companies that compete with tech giants that were ultimately dismissed by Judge Mehta.
AICOA sought to prevent major companies like Google, Apple, Amazon and Meta from prioritizing their own products and sponsoring results over those of rivals using their platforms.
But it's not clear whether AICOA would have, for example, banned the type of exclusivity agreements at the heart of the DOJ trial, or the types of behaviors the specialized vertical providers were complaining about.
OAMA would have required Apple and Google to let app developers have more control in their app stores and allow "side-loading," with certain caveats for security. That's pretty different from what the Google DOJ case is about but gets to the core of how major tech platforms are able to get exclusivity and set rules for the rest of their rivals.
The bottom line: Members of Congress who are concerned about tech antitrust will have a lot of material to work with in the coming weeks if they're looking to push for legislation again.
Go deeper