Lawmakers seek cautious AI approach in hearing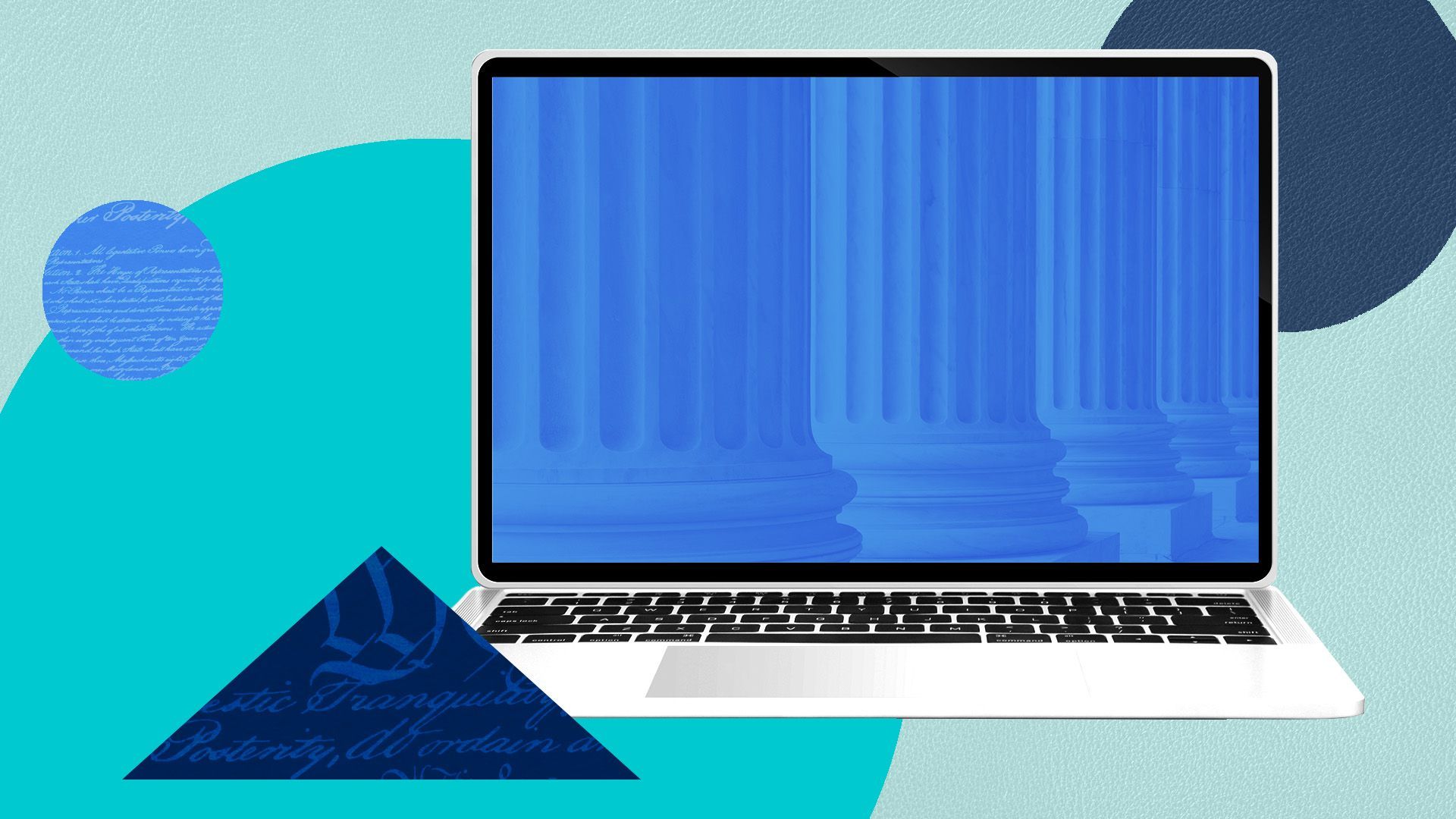 The CEO of an artificial intelligence company known for being slow and careful to deploy the technology will testify before a Senate panel Tuesday afternoon.
Driving the news: The Senate Judiciary subcommittee on privacy, technology and the law, led by Sens. Richard Blumenthal and Josh Hawley, will hear from Anthropic's Dario Amodei and two professors on AI regulation principles.
Anthropic is a self-described AI safety and research company with its own chatbot that has taken longer than others, such as OpenAI, to release products.
In a recent New York Times article, Amodei's company is described as the "White-Hot Center of AI Doomerism," where there's a strong sense of existential dread about the potential harms of the technology.
Our thought bubble: Having Amodei testify shows that lawmakers are trying to strike a tricky balance of proceeding with caution without hampering innovation.
AI companies say they want regulation but are continuing to move at breakneck speed.
Although Anthropic just released a new version of its chatbot this month, the company has moved relatively slowly.
What's happening: Amodei is likely to discuss Anthropic's "constitutional AI" approach, which entails building systems based on a written set of principles.
Its chatbot, Claude, is trained on a variety of principles from the United Nations Universal Declaration of Human Rights, Apple's terms of service and other sources.
For example, there are principles to encourage non-Western perspectives in Claude's responses.
What they're saying: Blumenthal in his opening remarks will say that Congress "cannot repeat the mistakes of social media."
"The goal for this hearing is to lay the ground for legislation. To go from general principles, to specific recommendations. To use this hearing to write laws."
More research: Yoshua Bengio, a professor at the University of Montreal and founder of Mila-Quebec AI Institute, will call for increased investments in global AI research.
Governments should invest in "research and development of shared as well as classified countermeasures to protect citizens and society from potential rogue AIs or AI-equipped bad actors with harmful goals," Bengio will say in his opening remarks at the 3pm ET hearing.
"This work should be conducted within several highly secure and decentralized laboratories operating under multilateral oversight, aiming to minimize the risks associated with an AI arms race among governments or corporations."
Catch up fast: Hawley in June released his own set of AI principles, which includes the ability of an individual to sue, personal data protection and a licensing regime.
Hawley and Blumenthal have co-authored a bill to strip AI companies of liability protections under Section 230.
Go deeper