Capitol Hill eyes AI commitments skeptically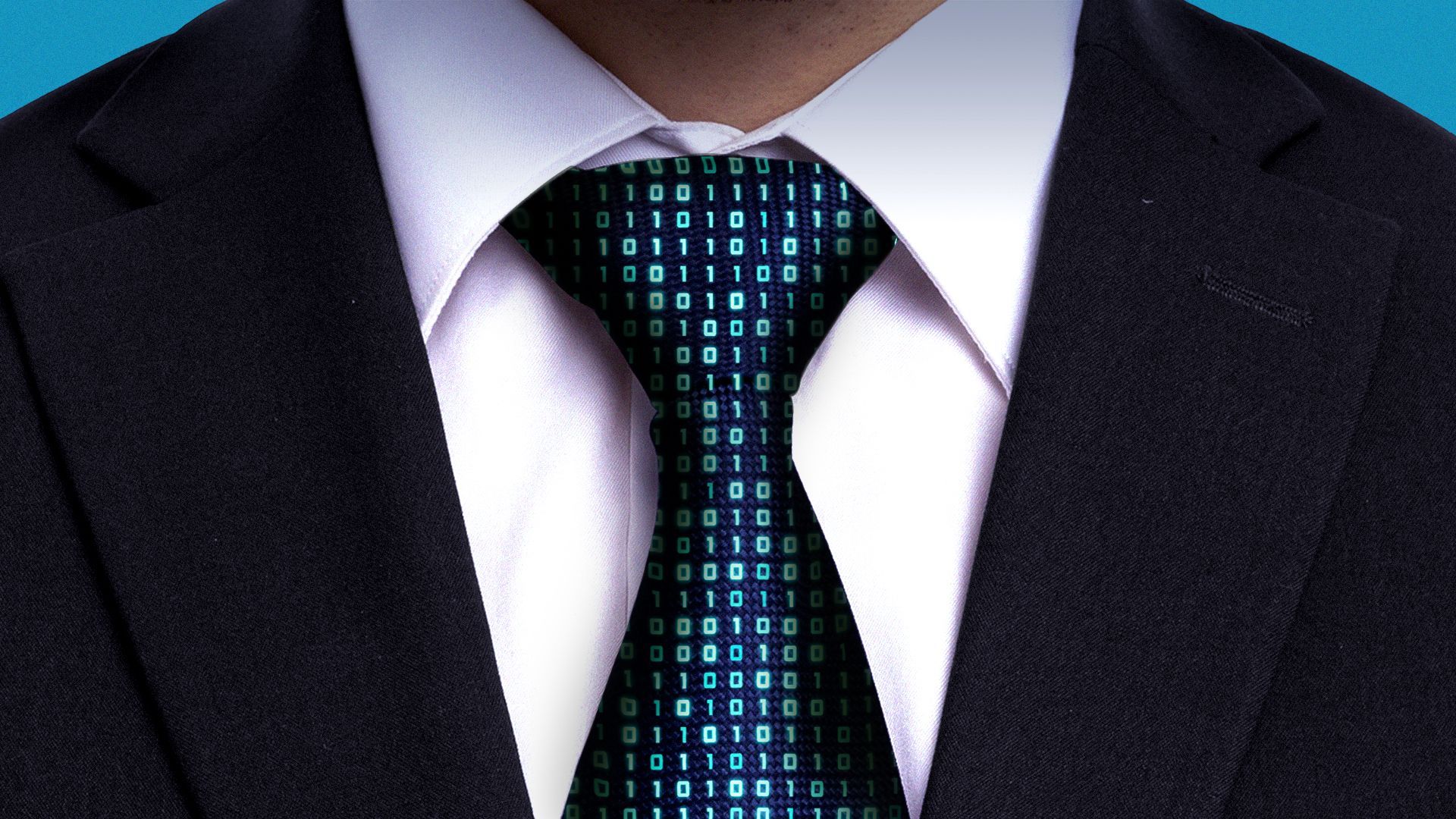 Leading AI companies garnered a lot of goodwill with the White House last week by making voluntary commitments to responsible AI development.
Be smart: Capitol Hill applauded President Biden's commitment to prioritizing AI, but lawmakers were quick to eye the voluntary commitments skeptically.
But their skepticism won't mean much if Congress doesn't do anything. Senate Majority Leader Chuck Schumer has lofty plans to pass a comprehensive legislative framework for AI in the "coming months," and frequent briefings with experts and planned roundtables for the fall speak to that commitment.
Sending a bipartisan bill to Biden's desk remains an incredibly difficult task.
Why it matters: Tech companies have been making voluntary commitments to have safer products since Washington started eyeing social media companies doubtfully.
It has been a tactic to head off legislation that companies find onerous, expensive or unnecessary.
The intrigue: With AI, most companies have accepted that a certain level of regulation seems inevitable, so they're getting in early with lawmakers to make sure their ideas are taken into account.
What they're saying: "As President Biden secures commitments from AI executives to safeguard our security and contain the potential existential harms that AI poses, it is essential that Congress take additional legislative action to respond to this threat before it's too late," Sen. Ed Markey said.
"White House AI guidelines are a sound start, but unspecific & voluntary — insufficient without new laws," Sen. Richard Blumenthal tweeted.
Sen. Amy Klobuchar, who fought to try to pass the Honest Ads Act before social media platforms introduced their own transparency measures, told Axios: "Like any emerging technology, AI comes with some risks, and if we don't act, those risks could become detrimental, particularly to our democracy. ... It's good to see that the administration secured voluntary commitments from the major players, but congressional action is needed."
Klobuchar continued: "I'm leading legislation to protect our democracy and address the spread of AI-generated disinformation in our elections, and I will continue to work closely with my colleagues on both sides of the aisle to put in place rules of the road."
Sen. Angus King tweeted that he was especially appreciative of the announcement that tech companies would develop systems to "watermark" AI-generated content, but that more needed to be done.
Of note: Sen. Mark Warner sent Biden a letter Monday calling on the administration to bolster and expand the AI commitments, especially to a "wider range of AI products."
"To be sure, responsibility ultimately lies with Congress to develop laws," he wrote.
Flashback: It's not surprising that voluntary commitments are giving lawmakers pause.
The last eight years or so of trying to regulate social media have often been a futile exercise as promising bills fell victim to party-line disputes, a lack of interest from congressional leadership or intense lobbying campaigns.
Recent history has taught both Republicans and Democrats that promises of self-regulation lead to bills dying. That's included past efforts to more strictly regulate digital political ads, enhance online privacy and make content moderation decisions more transparent.
Lawmakers propose and debate legislation, and tech companies quickly come up with a new promise they can make to show they can handle safety and responsibility themselves.
The bottom line: Lawmakers can say voluntary promises are not enough when it comes to AI — but that puts more pressure on them to get to work.
Go deeper