Exclusive: Warren urges FCC to resist TV deal pressure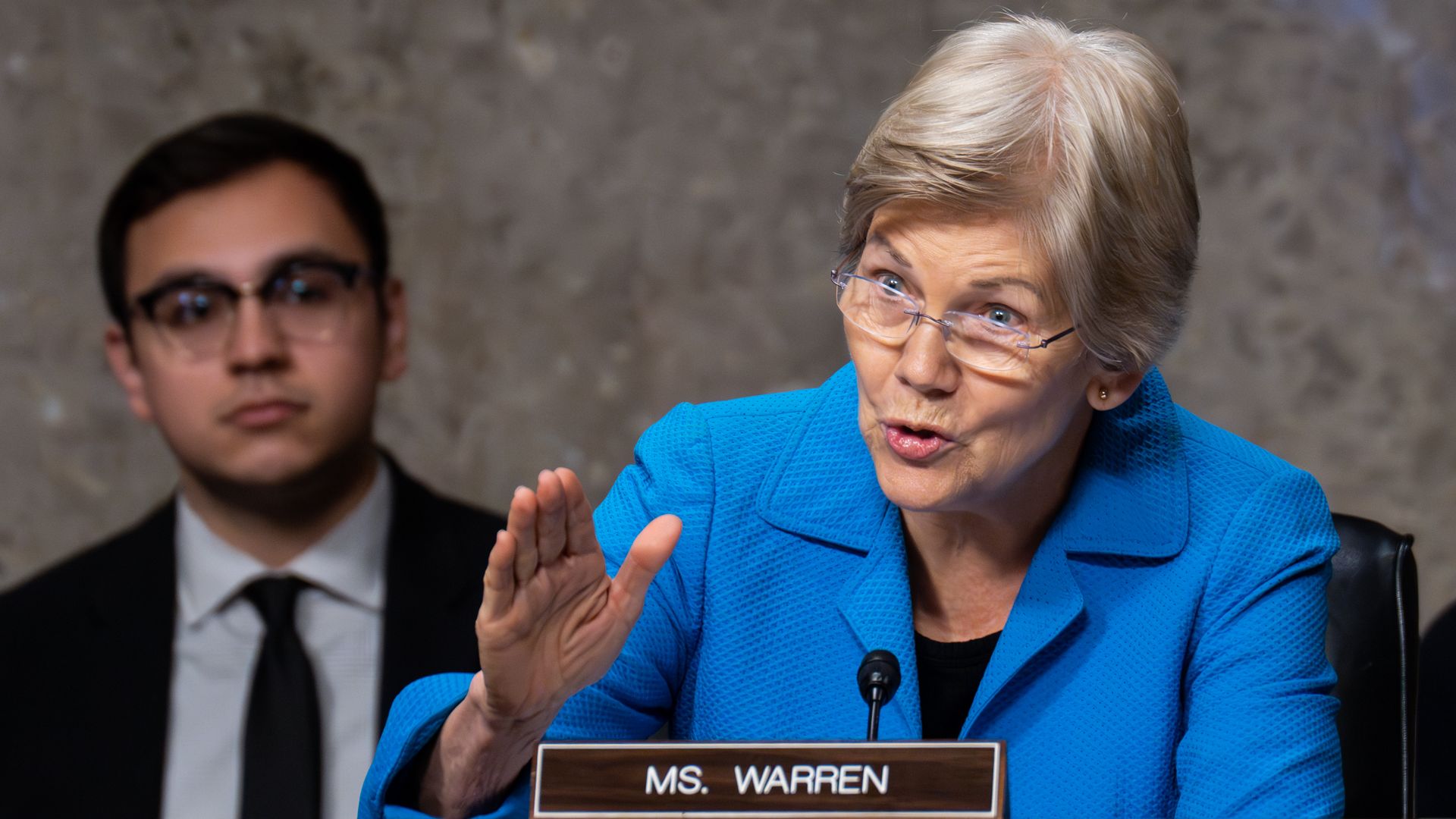 Sen. Elizabeth Warren, among the most vocal anti-monopoly voices in the Senate, is pushing the FCC to continue a thorough review of a Standard General and Tegna merger.
Why it matters: The commission is facing pressure to hold a vote on the merger, as some lawmakers contend it will be good for boosting minority media ownership while others warn of anti-competitive behavior.
What's happening: The FCC is expected to meet today with Standard General. If the agency doesn't act before financing for the merger expires Monday, Standard General says the deal is effectively dead.
The companies have twice tried and failed to have the full commission review the case instead of an administrative law judge.
What they're saying: "The FCC has a duty to review the possible anticompetitive effects of the merger, including reduced media competition, higher prices, and worker layoffs," Warren said in a letter to FCC chair Jessica Rosenworcel.
"As I've emphasized in the past, media mergers and acquisitions can result in less diversity and inclusion in the industry, perpetuating harmful stereotypes and eliminating competition for marginalized workers."
Warren asked Rosenworcel to respond to a series of questions, including the ways in which mergers such as these would harm the public interest and what factors may cause the agency to extend a review past an informal benchmark of 180 days.
Go deeper