Bennet updates digital agency bill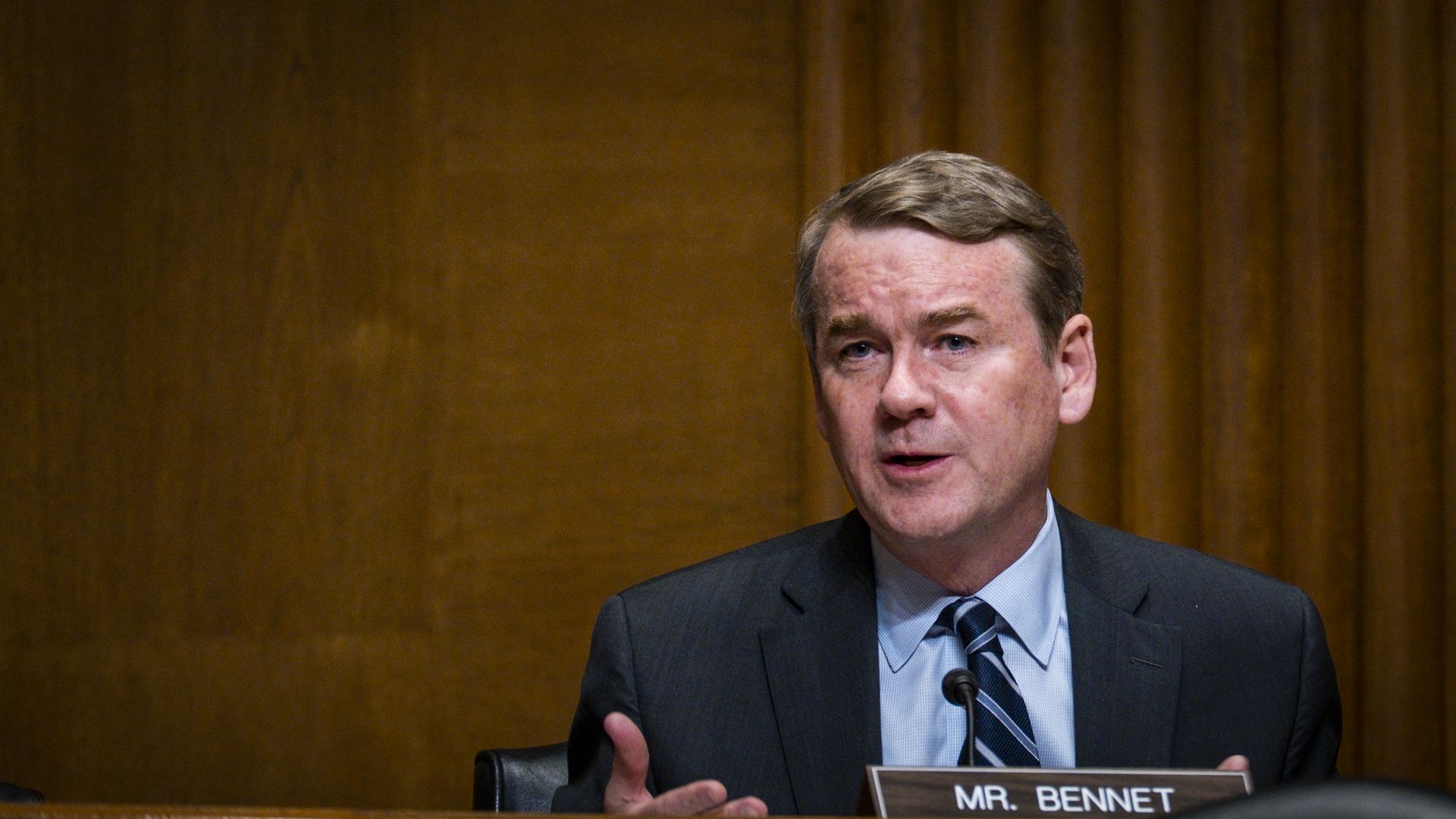 Sen. Michael Bennet reintroduced his Digital Platform Commission Act Thursday with Sen. Peter Welch as a co-sponsor.
Why it matters: Bennet's idea to establish a new agency to regulate digital platforms gained steam after a Senate hearing Tuesday featuring OpenAI CEO Sam Altman, who said he supports regulations and a new agency for AI.
Driving the news: The new version of the bill, first introduced in 2022, more explicitly addresses AI and requires the commission to establish an age-appropriate design code, as seen in the U.K. and in California, along with age verification standards.
Bennet discussed the need for such an agency and why he's concerned about the impact of AI on children in a recent interview with Axios.
Details: The new bill text reads: "Digital platforms remain largely unregulated and are left to write their own rules without meaningful democratic input or accountability."
The damages, per the bill text, include "the development of increasingly powerful algorithmic processes for communication, research, content generation, and decision making, such as generative artificial intelligence."
What they're saying: "Technology is moving quicker than Congress could ever hope to keep up with," Bennet said in a statement.
"We need an expert federal agency that can stand up for the American people and ensure AI tools and digital platforms operate in the public interest."
💭 Our thought bubble: Bennet's proposal includes ideas that are popular on a bipartisan basis, such as regulating AI and ensuring social media platforms are built in safe ways for children.
But propping up a new agency is still likely to be a tough sell to big government-averse Republicans.
Go deeper